What To Know About Trixie Mattel's New Reality Show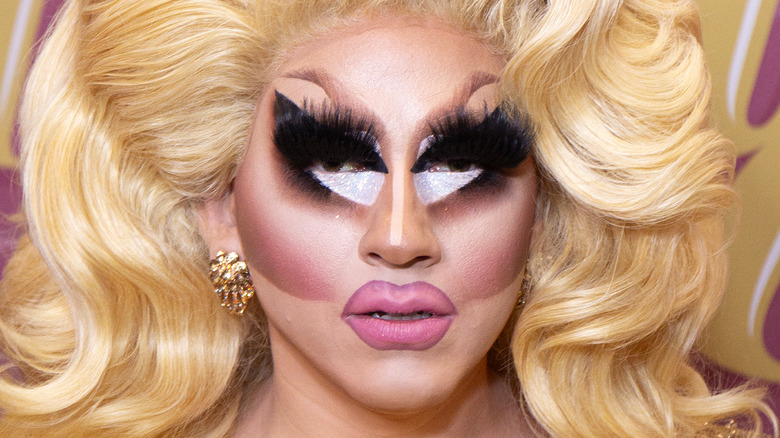 Santiago Felipe/Getty Images
Trixie Mattel is a drag queen and global superstar who appeared on Season 7 of "RuPaul's Drag Race" and snagged the win on Season 3 of "All Stars." Since winning she has expanded her business and performance ventures. According to Mattel's website she has; created her own makeup line, Trixie Cosmetics, and produced a podcast with her fellow Drag Race alum, Katya Zamolodchikova, she developed a blossoming music career, and became a guest judge on the Paramount+ series, "Queen of the Universe."
The hilarious mogul has shared reflections on her other projects and explains how the way the drag character's ethos lines up with her future business endeavors. She told Entertainment Weekly, "For Trixie, it makes a lot of sense. Trixie at her heart is a parody of American capitalism ... So it's like, come live in this world, and we'll put a hold on your card while you're here."
As if Mattel didn't already have enough on her plate, she recently took on an exciting new project with her partner David Silver. The pair signed a deal for a new motel renovation series through Discovery+, cleverly titled "Trixie Motel." The gig shows off the entertainer's signature campy aesthetic, celebrity connections, and hosting skills. "Nobody will walk through this place and compare it to anything that's ever existed. Sleeping in these rooms, it's like going to sleep in an art installation," she told Entertainment Weekly.
Trixie Mattel is teaming up with the Property Brothers and other celebrity friends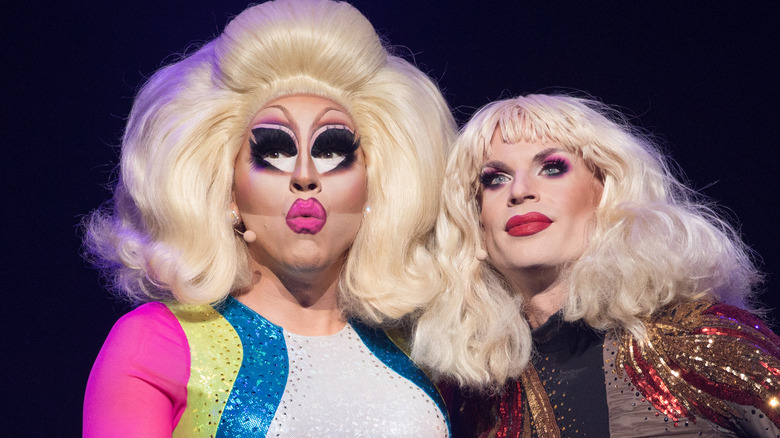 Rick Kern/Getty Images
Trixie Mattel, aka Brian Michael Firkus, first found inspiration for his new project while watching "A Very Brady Renovation" with their partner, David Silver, per an exclusive interview with Entertainment Weekly. The couple's next step was setting up an iconic renovation team, which would include HGTV's famous "Property Brothers." 
Firkus told the outlet, "I was already talking to the Scott brothers about another production, and I said, 'Well, I have this other idea,' and they hit the roof. They were like, If you close on that property, let us know because we want to make that show." This won't be the "Property Brothers" team's first celebrity collaboration; they launched "Celebrity IOU" which airs on HGTV and is slated for its third season.
With a super pink trailer posted to Mattel's Instagram, fans can expect plenty of flare when they tune in to the new series. And after the creator's clear vision for the project, all Trixie Mattel needed for the show was a few more fabulous collaborators, including her go-to bestie, Katya Zamolodchikova.
Mattel shared with Entertainment Weekly that celebrity guests will be additional jewels in the series' crown. "Every single person delivers and contributes," the star shared with the outlet. "We're talking famous people that I trick into doing free labor. Nicole Byer, Orville Peck, in their drag doing full labor. Nicole Byer in a wig painting a wall? Orville Peck doing demolition with me with biceps and a leather mask on?"
Trixie Motels may expand to other cities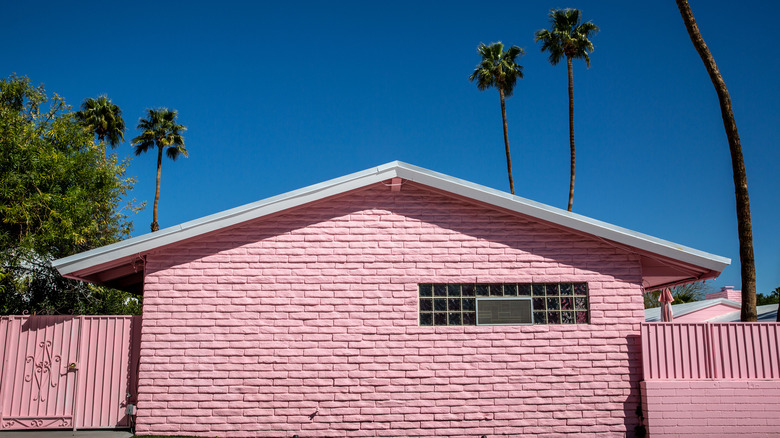 George Rose/Getty Images
Trixie Mattel and David Silver may not stop their success at the Palm Springs Trixie Motel, and the ambitious pair has even discussed opening other venues in the area and beyond. Mattel told Entertainment Weekly, "David and I would love to open a drag club in Palm Springs. I'd love to open other motels and have those Trixie Motels reflect wherever they are. They'd match the vibe."
Mattel already has relevant experience co-owning Wisconsin's oldest gay bar, which she purchased in 2020, per the Milwaukee Journal Sentinel. Mattel's co-owner George Schneider, who purchased the bar in 2016, told the Journal what Mattel's involvement will bring to the establishment, founded in 1968. "It will elevate the bar's recognition on a larger scale, and even for people here locally...Trixie has roots here in Wisconsin, and made good on all of her talent and ability, and still recognizes the value not just of her hometown, but the places she holds close that are also near and dear to their hearts."
Mattel may have to gauge the success of the original Trixie Motel in Palm Springs — which she and her partner Silver invested $1.9 million in purchasing and $500,000 for renovations — before expanding into other locations. But the future for Mattel's vision seems bright, and we can expect this motel to be a colorful dream.