The Real Reason Hannah Left Chicago Med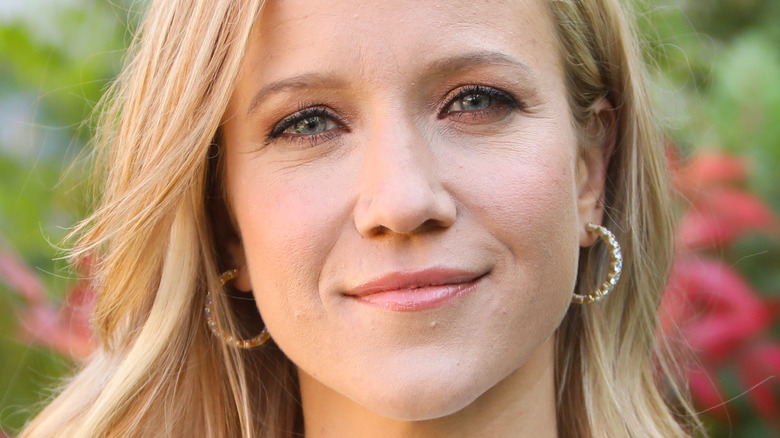 Paul Archuleta/Getty Images
The medical drama "Chicago Med," part of NBC's "One Chicago" franchise, depicts the challenges faced by a team of Chicago's top medical professionals — both on the job and personally. One infamous character is Dr. Hannah Asher, played by actress Jessy Schram (per IMDb). According to FanSided, Hannah first appeared on "Chicago Med" during Season 5. Audiences initially only knew her as being a heroin addict that Dr. Will Halstead (Nick Gehlfuss) helped at a safe injection site.
It was later revealed that she was actually a doctor — and not only a doctor, but Will's co-worker. At first, Will refused to stand by as Hannah continued treating patients, despite her battle with drugs. He urged her to quit her job, even threatening to out her addiction to the hospital's chief medical officer if she didn't. Instead of revealing Hannah's addiction, though, Will began dating her, though their romance was rocky to say the least.
Everything came to a head in Season 6: After a blowout fight with Will, Hannah accidentally overdosed, forcing her to re-evaluate her medical job and life in general. This led to her character leaving the show. But what was the real reason this controversial character left Chicago behind?
If you or anyone you know is struggling with addiction issues, help is available. Visit the Substance Abuse and Mental Health Services Administration website or contact SAMHSA's National Helpline at 1-800-662-HELP (4357).
Hannah Asher left Chicago Med to beat her addiction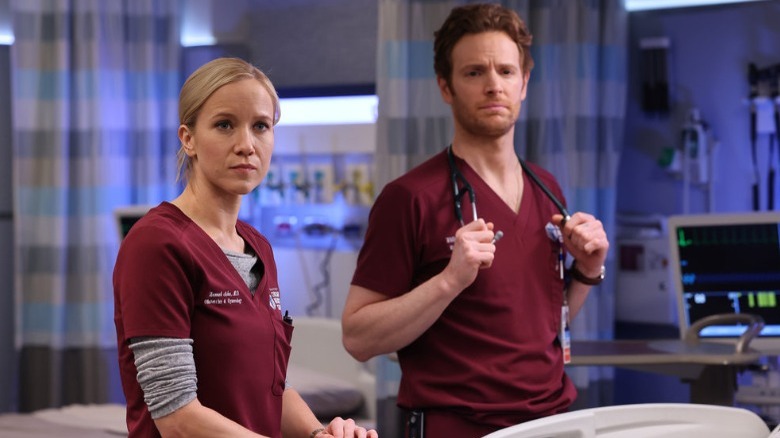 George Burns Jr./NBC
According to Distractify, Dr. Hannah Asher left "Chicago Med" during Season 6 and moved to Los Angeles to work on herself and overcome her heroin addiction. The show's producers didn't give a clear reason for the character's departure, but many fans could assume it was simply because her story arc had finished. This has happened with other "Chicago Med" characters who have been removed from the drama as part of a "creative decision." In other words, some characters, like Hannah, may not fit the current storyline the writers and producers have in mind.
And considering "Chicago Med" focuses on the lives of medical professionals working in a hospital, it makes sense that Hannah's character, who clearly needed treatment for her addiction, could no longer work in the show's fictional Gaffney Chicago Medical Center. This left little room for her in the "One Chicago" universe. Her leaving the show also gave Dr. Will Halstead a chance to mingle with other potential love interests after breaking up with Hannah.
Despite some practical reasons for her character's demise, it turns out that "Chicago Med" isn't done yet with Hannah.
Chicago Med brought Hannah Asher back after her hiatus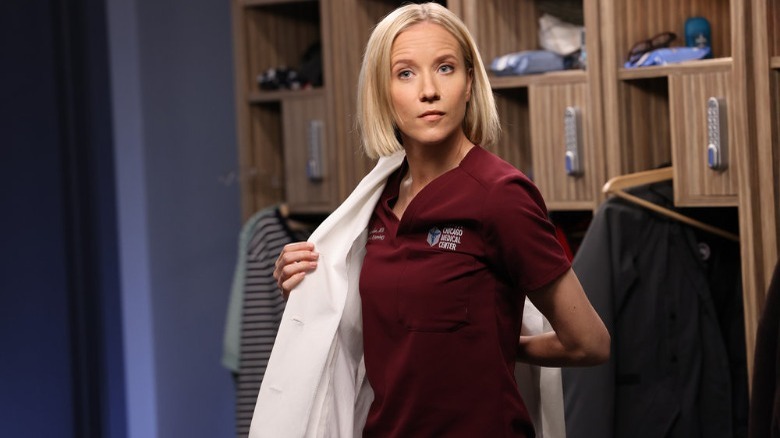 George Burns Jr/NBC
In a shocking twist, Dr. Hannah Asher reappeared on "Chicago Med" in episode 16 of Season 7. CBR reports that the episode revealed Hannah would be hired for a new leadership position in Chicago Medical Center's OB/GYN department. It's now been confirmed, per Deadline, that the controversial character will return as a series regular.
The show's producers told TVLine that they felt now was the right time to bring Hannah back after she worked on staying sober for two years. Executive Producer Andrew Schneider explained, "She has gone through a long period of rehab recovery ... and we wanted to bring this character back on the other side ... [we wanted to see] a very different side of her, having gone through this." Schneider also noted the challenges Hannah will face, saying she'll have to "outrun her reputation" in order to be successful. Expect to see more of Hannah in upcoming episodes of the medical drama.