The Sabrina The Teenage Witch Star Who Now Works As A Janitor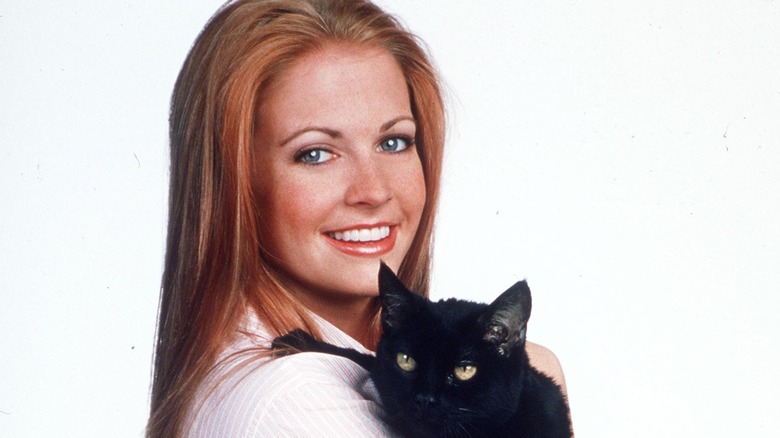 Getty Images/Getty Images
For readers of a certain age, "Sabrina the Teenage Witch" was the standout amongst a slate of beloved '90s shows. The magical-themed sitcom remains one of the most compelling to this day, to the extent Netflix even produced a darker reboot, "Chilling Adventures of Sabrina," which followed the Archie Comics source material more closely. 
"Sabrina" obviously made stars of its young cast, in particular Melissa Joan Hart, who played the titular spell-caster. In an interview with CBS News, the actor revealed, "The thing I hear the most from people is 'I grew up with you.'" 
She loves that the show still resonates to this day, acknowledging, "It's such a nice compliment to think you were in someone's living room and it's so personal." 
These days, Hart has another hit sitcom under her belt, "Melissa & Joey," in which she starred opposite Joey Lawrence, as well as a lucrative partnership with Lifetime. 
Hart got the whole "Sabrina" cast back together in 2020 for a mini-reunion celebrating 17 years since the show wrapped, revealing to E! News that it was like going back in time since everybody immediately reverted back to being teenagers again.
They've all undoubtedly moved on in the intervening time, but one "Sabrina" alum notably works in a less glamorous profession now. 
Nate Richert is just happy to be making a decent living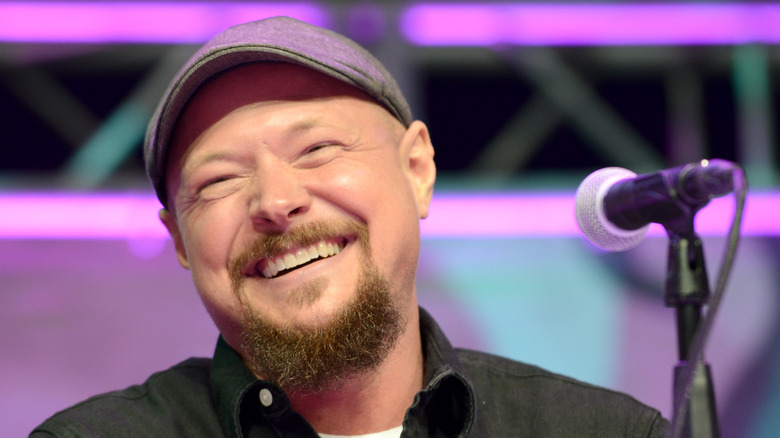 Albert L. Ortega/Getty Images
The cast of "Sabrina the Teenage Witch" was filled with young stars in the making, from Melissa Joan Hart herself to Jenna Leigh Green, all of whom were supported by bonafide A-listers Caroline Rhea and Beth Broderick. 
Fans of the hit sitcom will know Nate Richert as the dreamy Harvey Kinkle, who stole Sabrina's heart early on and eventually found his way back to her before the series wrapped up. Richert has continued to act in the intervening years, while he also dabbles in sketch comedy and music, too. 
Most importantly, though, the former child star made it clear that he just wants to pay the bills. Richert took to Twitter to clarify for curious fans, "I've been an actor for 32 yrs (since age 8). I'm extremely lucky to have had any success at all, let alone solid work in film and TV for 6yrs (20yrs ago). I'm currently a maintenance man, a janitor, a carpenter, and do whatever random jobs I can get to pay the bills." 
The "Sabrina" star went on to explain how tough it is to maintain a solid career as an actor, regardless. Although Richert loves performing and will continue to do so no matter what else is going on, he doesn't rely on it to make a living, nor is he overly concerned about being famous, either. 
Here's where the Sabrina cast reckons Harvey ended up
During a 2022 reunion discussion with Entertainment Tonight, the cast of "Sabrina the Teenage Witch" was asked where they thought their characters might be today. Nate Richert suggested Harvey would be "a very successful mechanic with his own garage," prompting co-star Melissa Joan Hart to wonder whether he'd also be married, which led the rest of the cast to erupt in giggles. 
Caroline Rhea, who played Aunt Hilda, piped up to point out that the final episode culminated with Harvey and Sabrina running away to get married. Richert quipped sarcastically, "No, we got divorced a week later." But Rhea wouldn't be dissuaded, telling both him and Hart, "You are so happily married in my mind!" 
The idea of reviving the series has come up several times over the years, and Hart already made it clear what she really thinks about a "Sabrina" reboot, with the actor noting she doesn't have much interest in bringing the character back. 
In an interview with E! News, she reasoned, "As much as I had a blast on the show, I think [a reboot] would be over-critiqued." Best to leave it be and, much like Rhea herself, remain safe in the knowledge that everything worked out.