Why Johnny Depp Refuses To Make Eye Contact With Amber Heard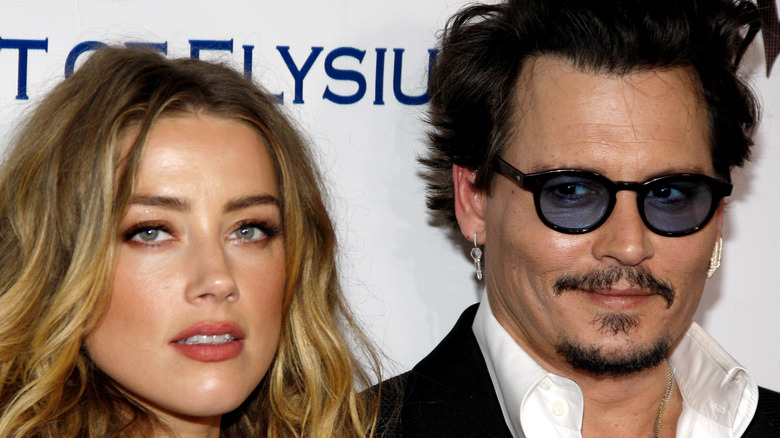 Tinseltown/Shutterstock
Countless people have been tuning in every day to see what's happening with Johnny Depp's very public trial against ex-wife Amber Heard. According to Vox, this complicated trial started with the actor accusing the actress of defamation, and both sides are blaming each other for domestic violence. 
While the outcome may be uncertain for now, one thing is definite: The trial will significantly affect Depp's and Heard's futures, with the winner taking all.
One strange detail that you may have picked up on throughout the trial is that, while Heard has been glancing at Depp, he's made no eye contact with her at all. People noted that Depp's lawyer Camille Vasquez brought this behavior up in the trial, asking, "Mr. Depp hasn't looked at you once this entire trial, has he?" Heard agreed that she hadn't seen her ex-husband looking at her.
The attorney eventually went on to ask, "You know exactly why Mr. Depp won't look back at you, don't you?" Heard replied: "I do."
This is why Depp refuses to make eye contact with his ex.
Johnny Depp made a promise to Amber Heard, per his lawyer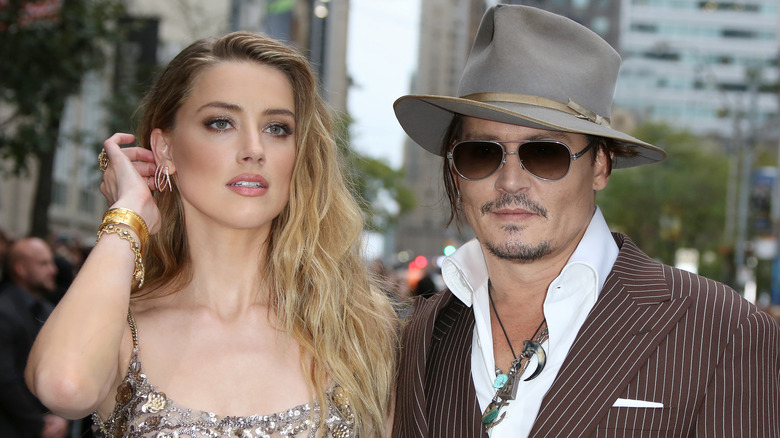 BAKOUNINE/Shutterstock
While some people may assume that Johnny Depp has been avoiding eye contact with Amber Heard during their trial as a result of nerves, stress, anger, or awkwardness, there's a deeper reasoning behind his behavior, per People.
Lawyer Camille Vasquez asked Heard: "He promised you you would never see his eyes again, is that true?" However, the actress claimed she didn't remember whether the actor had made that promise. The lawyer asked, "He's kept that promise, hasn't he?" And Heard replied: "As far as I know, he cannot look at me." 
On the other hand, Heard's spokesperson had a different take on why Depp couldn't look at her, stating (via People): "Small wonder Mr. Depp does not have the fortitude or courage to even look at Ms. Heard at all throughout the proceedings." Either way, he's clearly avoiding eye contact for a reason.
This trial is attracting so much buzz that, according to Page Six, even celebrities such as Chris Rock, Jennifer Aniston, and Howard Stern are taking sides. Only time will tell who will be determined the victor.