Royal Expert Explains Why Prince Charles Will Need Meghan And Harry When He Becomes King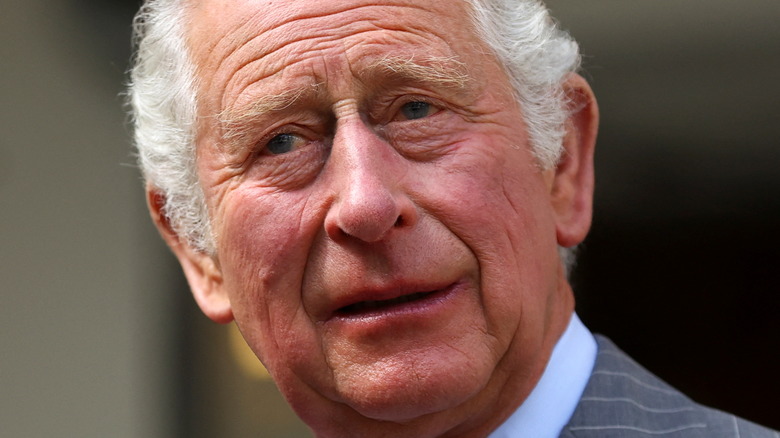 Wpa Pool/Getty Images
Prince Harry and Meghan Markle stunned the world when they announced their departure from the royal family back in 2020, per BBC. "We intend to step back as 'senior' members of the Royal Family and work to become financially independent while continuing to fully support Her Majesty The Queen," the couple said in a statement, revealing that they planned to split their time between the U.K. and North America. "This geographic balance will enable us to raise our son with an appreciation for the royal tradition into which he was born, while also providing our family with the space to focus on the next chapter, including the launch of our new charitable entity," the statement continued.
The Duke and Duchess of Sussex later exited the firm and moved to the U.S., where they currently reside in California with their two children, Archie and Lilibet. However, their original hope was to be part-time working members of the institution. The Sussexes reportedly wanted to continue to be working members of the royal family in a scaled-back way, but that pitch was rejected and the pair have spent the majority of their time in the U.S. (via Marie Claire).
While the Sussexes aren't currently working members of the firm, all that could change when Prince Charles ascends to the throne.
Are Meghan and Harry planning a royal return?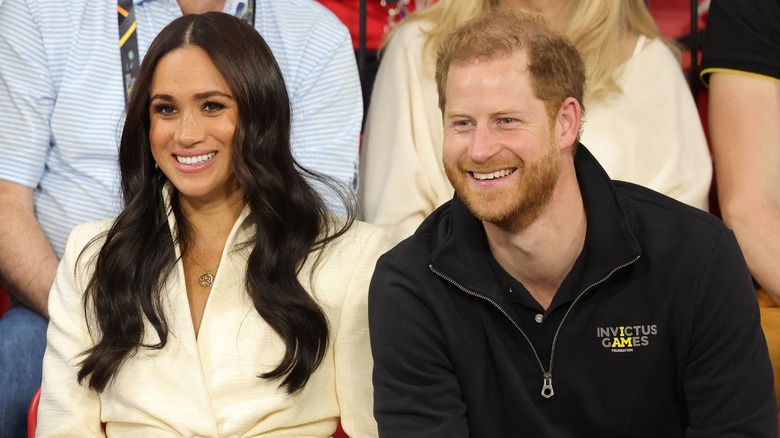 Chris Jackson/Getty Images
According to Express, Prince Charles is set to ascend to the throne when Queen Elizabeth's reign comes to an end, and he will likely have some different views about how the monarchy should be run. When Charles does ascend to the throne, his wife Camilla Parker Bowles will be given the title queen consort, while his oldest son Prince William will follow in Charles' footsteps as the Prince of Wales. Charles and William will reportedly work closely together to direct the monarchy into the future, and Prince Harry and Meghan Markle could be a big part of the plan.
"My guess is Charles is really going to want them back — sort of need them back actually — because Harry and Meghan were huge assets to the whole royal repertoire quite frankly," Tina Brown, author of "The Palace Papers" stated. "They had a young appeal that was very, very potent in the country," she added.
Royal expert Kinsey Schofield of ToDiForDaily.com also previously admitted that Charles is looking to heal his relationship with the Sussexes. Charles' eagerness to mend the royal rift could bring Meghan and Harry back into the fold as the part-time royals they originally wanted to be. Marie Claire notes that Meghan and Harry's recent commitment to fly from California to the U.K. for the queen's Platinum Jubilee events could be a sneak peek at what their future involvement with the firm may look like upon Charles' coronation, but only time will tell what the Sussexes future roles in the monarch will be.