Amy Duggar King Is Begging Anna Duggar To Do The Unthinkable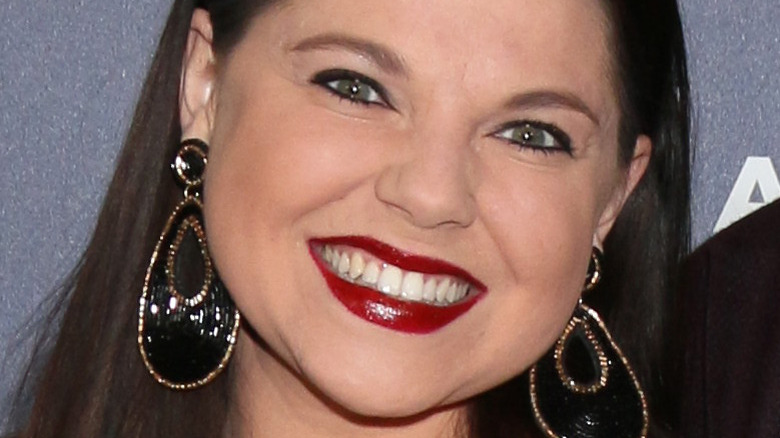 Kathy Hutchins/Shutterstock
The untold truth of the "19 Kids & Counting" clan is that their unity has been rocked by the multiple scandals surrounding their oldest son Josh. Now awaiting sentencing for the alleged possession of child sexual abuse material, Josh has been openly condemned by several of his sisters. However, his mother, Michelle Duggar, has written a letter of leniency to the presiding judge, listing her son's good qualities and asking for a light sentence.
To the surprise of many, another person in Josh's corner is his wife, Anna Duggar. Despite her husband's alleged crime, as well as his past history of allegedly molesting his sisters and subscribing to a website for cheaters (via CNN), Anna is staying with him. She, too, wrote to the judge, calling Josh "the kindest person I know," as well as a loving father to their seven children, per RadarOnline. 
This show of loyalty has compelled one family member to speak out. Amy Duggar King, niece of family patriarch Jim Bob Duggar, wrote an impassioned letter to Anna on her Instagram account. "Anna, I feel for you," she began. "No woman wants to be in your shoes. You're faced with an impossible decision and you're being surrounded by the wrong kind of support," she wrote.
Amy then begged her cousin to do something normally forbidden for a Duggar: "If no one else in your life is saying it, I need you to understand that there is no shame in divorcing Josh." 
Amy King thinks Anna Duggar is putting her faith above her family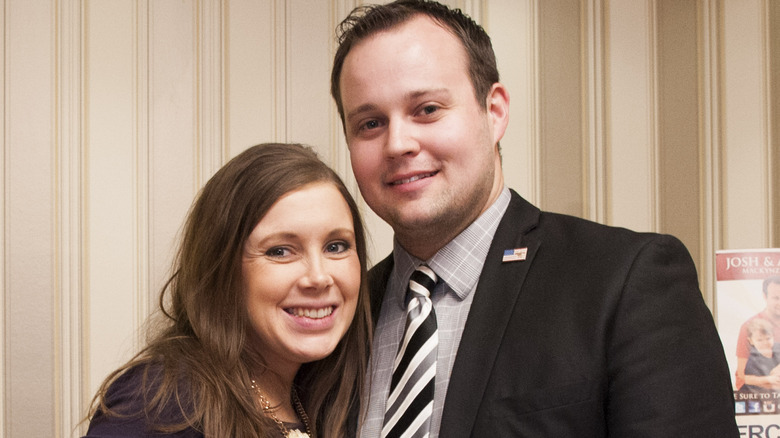 Kris Connor/Getty Images
The senior Duggars are conservative Christians who follow the controversial Advanced Training Institute. The group opposes divorce and establishes men as the authority in the household, according to Gawker. Amy Duggar King, who also grew up in the church, is urging her cousin Anna Duggar to leave husband Josh, despite her faith's stance on divorce. 
"You've been taught since you were a child that marriage is forever and you prayed for God to send you a partner," Amy wrote on Instagram. "You've constructed a life and a family with him. You didn't choose any of this, and your kids certainly didn't either ... Someday your kids will be old enough to understand what kind of guy their father really is. You can't protect them from the truth for forever!" She added that Anna's seven children — who range in age from 12 years to 6 months — need their mother to be their "role model" and protector. "Josh has chosen how history will remember him. By staying and supporting him you're allowing him to choose that for you, too."
Amy has also addressed Anna's leniency letter, which praised Josh for his generosity and hardworking nature. On Twitter, Amy retorted, "Anyone can have good qualities building forts, help people, smile for the camera, give to the less unfortunate, and work hard. But ...WHO IS HE WHEN NO ONE IS AROUND? THAT IS WHAT MATTERS!! HIS CHARACTER IS MUD."