Has Sarah Jessica Parker Spoken To Chris Noth Since His Scandal Hit The Headlines?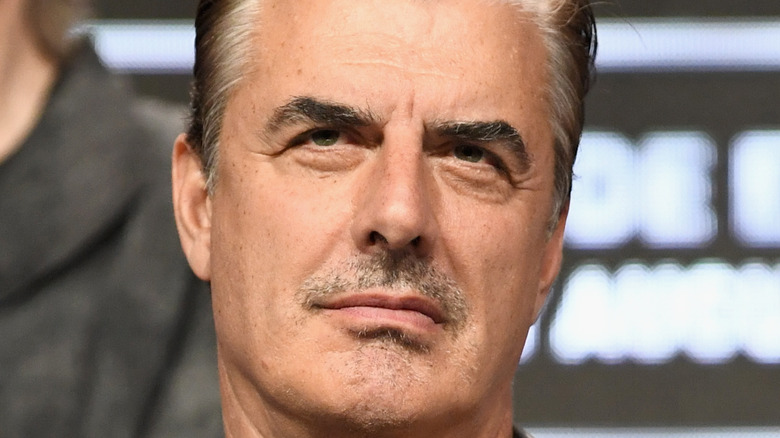 Emma Mcintyre/Getty Images
Chris Noth's career prospects plummeted after the actor was accused of sexual assault by five different women. Per Variety, the allegations against the "Sex and the City" star stretch back years and frequently involved threats against the victims if they ever decided to come forward. 
Since being publicly accused, Noth has been dropped by his representation and fired from various projects. He'd just reprised Mr. Big, the character that made him famous, in the HBO Max reboot "And Just Like That" when the accusations came to light. 
They also brought renewed attention to an earlier report, made by Noth's ex-girlfriend Beverly Johnson, about his violent behavior. Page Six shared court documents pertaining to a restraining order obtained by Johnson after she claimed Noth had threatened her life, among other things. 
Moreover, a former stand-in for Kristin Davis, who played Charlotte on the hit show as well as in the reboot, wrote about Noth's dodgy behavior on set in an essay for the Independent, describing it as "disgusting" and "toxic." 
An insider subsequently told Page Six that Noth's marriage to Tara Wilson was "hanging by a thread" as a result of the scandal. The couple attended the premiere of "And Just Like That" together and looked to be in good spirits, but their relationship has crumbled in the months since.
And, as it happens, Noth doesn't appear to be on good terms with former co-star Sarah Jessica Parker, either.
If you or anyone you know has been a victim of sexual assault, help is available. Visit the Rape, Abuse & Incest National Network website or contact RAINN's National Helpline at 1-800-656-HOPE (4673).
The former co-stars haven't been in touch for a while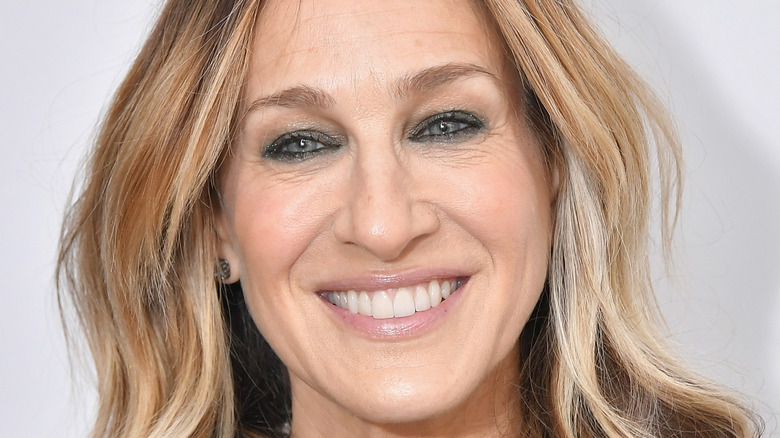 Michael Loccisano/Getty Images
Chris Noth's exclusion from the "And Just Like That" finale raised eyebrows. Despite his fan-favorite character being killed off early on, Noth was still expected to make an appearance in a dream or flashback sequence. 
As it turns out, he probably wouldn't have been welcome. During an interview with The Hollywood Reporter, Sarah Jessica Parker, who played Big's wife, Carrie, admitted, "I don't even know if I'm ready to talk about it." 
When prompted about whether the former co-stars had been in touch since everything came to light, Parker confirmed they hadn't. The "SATC" star was also a producer on the reboot, which complicated the situation further. Parker made it clear, though, "I wasn't reacting as a producer."
As the Los Angeles Times reported at the time, in the wake of the allegations, Parker and co-stars Cynthia Nixon and Kristin Davis released a joint statement on their respective Instagram Stories, praising Noth's accusers for their bravery. "We support the women who have come forward and shared their painful experiences. We know it must be a very difficult thing to do and we commend them for it," they said. 
Although Noth, through his representatives, continues to protest his innocence, the actor has felt the repercussions throughout Hollywood. Peloton dropped him immediately, and so did the CBS series "The Equalizer." 
However, the tide hasn't turned completely. Notably, Noth was flooded with praise following his return to social media, suggesting that the actor still has plenty of fans in his corner.