How Much Does Young And The Restless Star Eric Braeden Make Per Episode?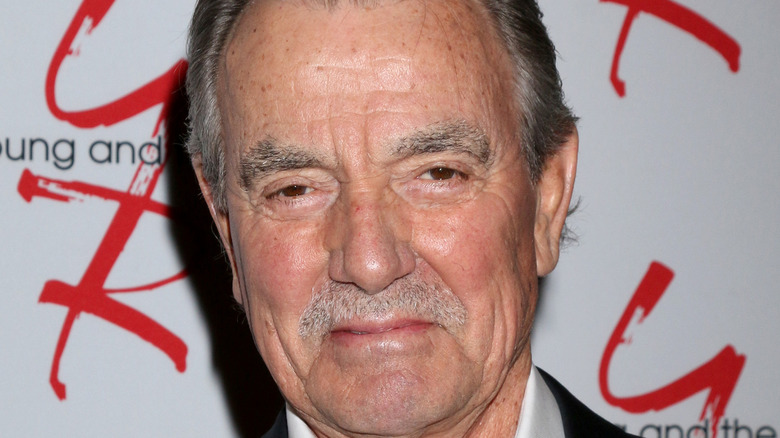 Kathy Hutchins/Shutterstock
When people think of "The Young and the Restless," they typically think of Victor Newman — played by Eric Braeden — who has been a staple of the CBS daytime drama since 1980. 
His character is one of the most notorious villains in soap opera history and has done countless despicable things over the years (via Soaps.com). However, despite Victor's wrongdoings, the charismatic German actor has remained popular since joining the series over four decades ago.
The Newman family is one of the largest focal points of "The Young and the Restless," so Braeden is featured in most episodes. As the patriarch of the Newman clan, Victor toes the line between ruthless business tycoon and devoted family man. Plus, Victor's decades-long feud with Jack Abbott has also given Braeden more screen time. 
Given his stature on the show, it's not surprising that Braeden earns a high salary for his role as the head of Newman Media. However, the question everyone often wonders is: Just how much does Braeden make per episode? Hint: It's much more than most of his fellow daytime actors. 
Eric Braeden eclipses his costars' per-episode pay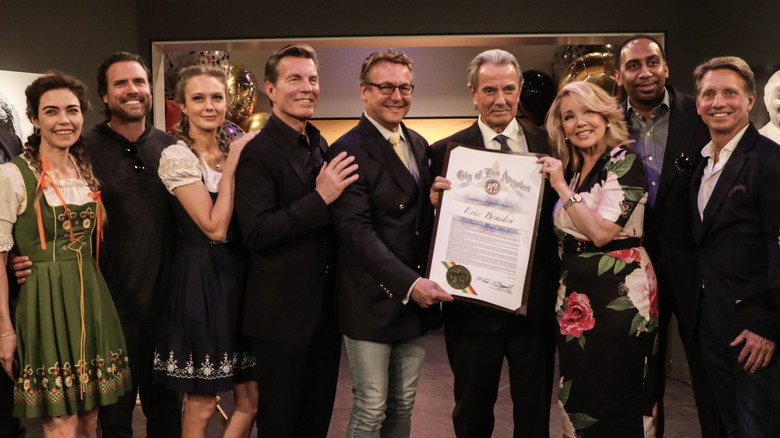 Ella Hovsepian/Getty Images
Eric Braeden's legendary run on "The Young and the Restless" has earned the actor an impressive net worth, totaling nearly $25 million, according to TV Shows Ace. He earns approximately $5,000 per episode, which is about $100 an hour, per The Focus,
The Daytime Emmy-winning actor pulls in more money than almost any other cast member of the four longest-running daytime dramas. Typically, actors in the soap opera genre make around $1,000 per episode.
With over 12,000 episodes under his belt, Braeden has filmed more than almost anyone on "The Young and the Restless." If he continues at his current pace, he will likely become one of the highest-paid daytime actors of all time.
And, at the age of 81, Braeden isn't slowing down — and he's shown no hint of plans to retire. The actor is still shooting the same amount he always has, with Victor being involved in several current stories, like Victoria Newman accidentally killing Rey Rosales and her crumbling marriage to Ashland Locke.
The German-born actor has nearly 100 credits to his name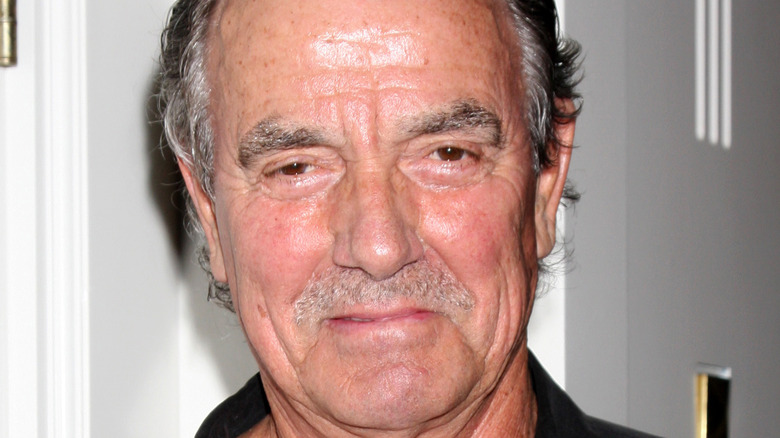 Kathy Hutchins/Shutterstock
Fans may have noticed that Eric Braeden still has a strong accent, despite his many years working in Hollywood. Originally named Hans-Jörg Gudegast (we can see why he changed it), he was born in Germany during World War II and raised there, per SoapHub. After excelling as an athlete in high school, he relocated to the United States in 1959 and soon got a scholarship to the University of Montana.
Before moving to California to pursue an acting career, Braeden tried his hand as a translator, a lumber mill worker, and a rancher. Soon, however, he was landing TV and movie roles left and right, and he has 94 acting credits to his name, as of this writing. Braeden also met his wife after moving to California.
Some of Braeden's film projects include "Escape From the Planet Of The Apes," "Colossus: The Forbin Project," "Operation Eichmann," and playing John Jacob Astor in the Oscar-winning blockbuster "Titanic."
But television has undoubtedly been his forté. Braeden has been featured on such TV shows as "Gunsmoke," "The Man From U.N.C.L.E.," "Hawaii 5-0," "Mission Impossible," "The Mary Tyler Moore Show," "Perry Mason," and, of course, "The Young and the Restless."