The Person Who Inspired Rebel Wilson's Health Journey Might Surprise You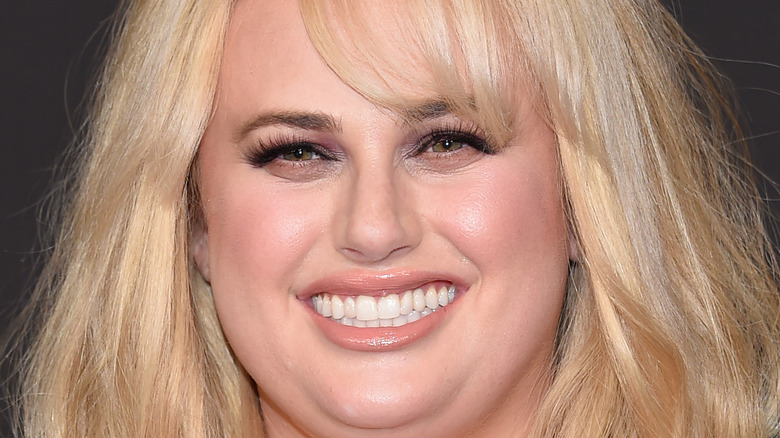 DFree/Shutterstock
Rebel Wilson is a talented movie star with a great sense of humor who has transformed in front of our eyes. According to IMDb, the actress is most famous for her prominent roles as Fat Amy in the comedy "Pitch Perfect," Natalie in the rom-com "Isn't It Romantic," and Brynn in the comedy "Bridesmaids." Some of her most iconic roles involve dancing, and fans can never get enough of Wilson's funniest dance moments from projects including "Pitch Perfect" and "Senior Year."
Over the last two years, she has also opened up about a health journey that she embarked upon. Back in 2020, Wilson wrote about her desire to get healthier in a relatable Instagram post. "Okay so for me 2020 is going to be called 'The Year of Health,'" the "How To Be Single" actress wrote. Wilson explained how she took a walk and planned on eating healthier. Her honest words exuded determination.
While it may seem as if the actress wanted to lose weight as a common New Year's resolution, she revealed a deeper reason behind her health journey and the surprising person who helped inspire it.
Rebel Wilson was inspired to get healthier by her desire to have a child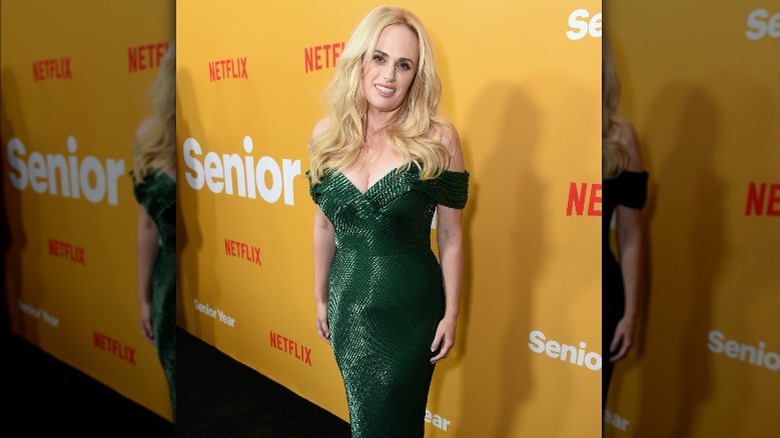 Vivien Killilea/Getty Images
In an interview with People, Rebel Wilson explained how a conversation with a fertility doctor initially inspired her to lose weight after he told her that she'd be more likely to be able to harvest and freeze her eggs if she was a healthier weight. While she was offended at first, she actually thought he was right. "I was carrying around a lot of excess weight. It's almost like I didn't think of my own needs. I thought of a future child's needs that really inspired me to get healthier," Wilson said.
Although the movie star was successful in transforming her body by losing more than 80 pounds, she explained that she never had a specific number in mind. "It was just being the healthiest version of myself," she said. Flaunting her body, Wilson recently looked stunning in a glamorous custom green dress by Jason Wu for the premiere of her new movie "Senior Year" (via Instagram).
Wilson has also stressed the importance of celebrating yourself for more than just your body on Instagram. "Rather than step on the scale, look at yourself in the mirror and be like 'dammmm girrrrrl ...you're smart and talented and accomplished and perfect just the way you are,'" she encouraged followers in a post from January 2020.