How Joining OnlyFans Gave Carmen Electra Her Power Back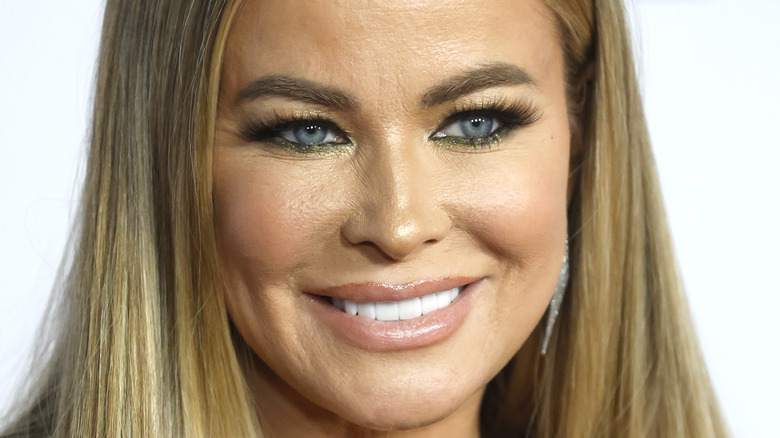 Frazer Harrison/Getty Images
Carmen Electra — a hugely successful singer, model, and actress with a stunning net worth — originally named Tara Leigh Patrick, rose to fame in the '90s through a chance encounter that led to the singer Prince facilitating her future career, per Nicki Swift. Electra told OWN that the musician wrote her a song called "Carmen on Top" and told her, "'You're not Tara. You're Carmen" (via Entertainment Weekly). The pair worked together to release her first album "Carmen" in 1993, and Electra's next big break came when she landed the cover of Playboy Magazine in 1996, which led to getting cast on the massively popular series "Baywatch."
Electra would go on to enjoy a prolific career, high-profile romantic relationships, and a reputation as a veritable sex-symbol – but this success and status didn't come without its challenges. In 2019, the star joined a lawsuit against strip clubs in New York City that were using professional models' images to promote their venues, via Bloomberg Law. Due to Electra's body of work and recognizable image, she triumphed with a false endorsement claim, which recognized her likeness as subject to copyright. 
Since the defense could not prove that the clubs monetarily benefitted from her image, there was no monetary settlement. However, Electra successfully defended her ownership over her endorsement power, and she continues to set an empowering example for stars in print and visual media who want to reclaim control of their own image. She's proving that by joining OnlyFans.
OnlyFans is a natural next step for Carmen Electra's career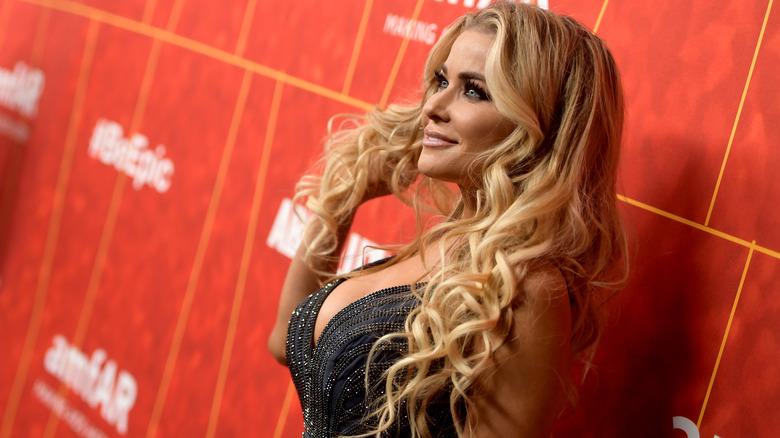 Matt Winkelmeyer/amfar/Getty Images
Carmen Electra shared with People that her new OnlyFans account will share photos that may be too risky for Instagram and beauty and lifestyle content that bring fans into her inner circle. "People are going to do what they want to do anyway with your photos, you might as well be in control of them and follow what you feel like doing inside," she said.
OnlyFans is an uncensored video and photo platform with accessibility that beats the traditional porn industry, and its virtual format has been praised for providing safety for sex workers. Matthew Camp, a popular user, described the platform as "online go-go dancing" in a 2019 interview with The New York Times. This description aptly fits Electra's early career — Prince even wrote a song for her debut album titled "Go Go Dancer," which later inspired her makeup line GOGO Skincare (per NewBeauty). 
Electra's reclamation of her image is more meaningful than simply circumventing future copyright infringements — she will experience a new ownership over her content that even lucrative endorsement deals and projects in Hollywood may not allow. She also commented on her decision's possible implications for other entertainers who have been taken advantage of. 
"I think what we're going through now is people are finally standing up for themselves and who they are ... It's not always easy to do, but I do respect people that can stand up for who they are and be honest about it."