The Heartbreaking Death Of Soap Opera Star Marnie Schulenburg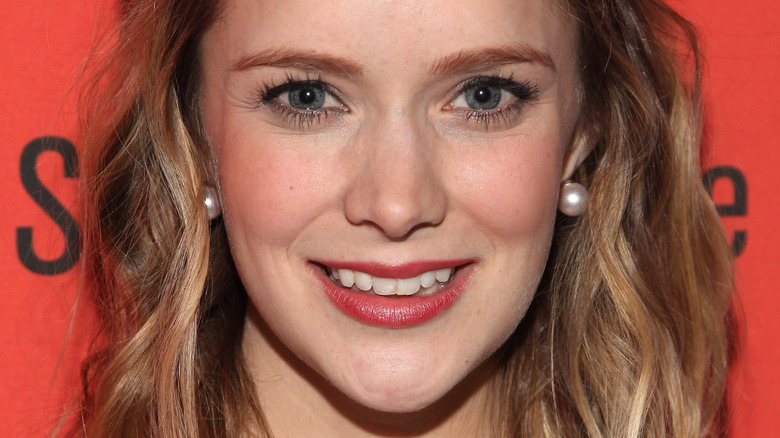 Taylor Hill/Getty Images
Marnie Schulenburg — the actor who played Alison Stewart on "As the World Turns" and Jo Sullivan on the "One Life to Live" — died at the age of 37. A representative confirmed the news to The Hollywood Reporter. The soap opera star was diagnosed with stage 4 metastatic breast cancer, which she treated up until her death May 17, 2022. Schulenburg was open with her experience with cancer on social media up until the end. 
The 37-year-old grew up around acting, performing at Pennsylvania Shakespeare Festival and for the Dramatists Guild of America in New York City. On top of the daytime soap operas mentioned above, she has also been seen on the likes of "Blue Bloods," "Fringe," "Royal Pains," "Army Wives," "Divorce" and "The Good Fight," according to the New York Post.
The actor passed away in Bloomfield, New Jersey and leaves behind her husband Zack Robidas and their 2-year-old daughter Coda. Her husband wrote a post, describing her fight (via Variety). "Please don't say Marnie lost her battle to cancer. It's simply not true. I watched her kick cancer's a** everyday since diagnosis," Robidas shared, according to the publication. "She is incredible. We chose to attack her diagnosis with blind optimism. We only talked about the future and continued moving forward. I don't know if this was right but it's all we knew how to do."
Marnie Schulenburg was diagnosed with breast cancer in 2020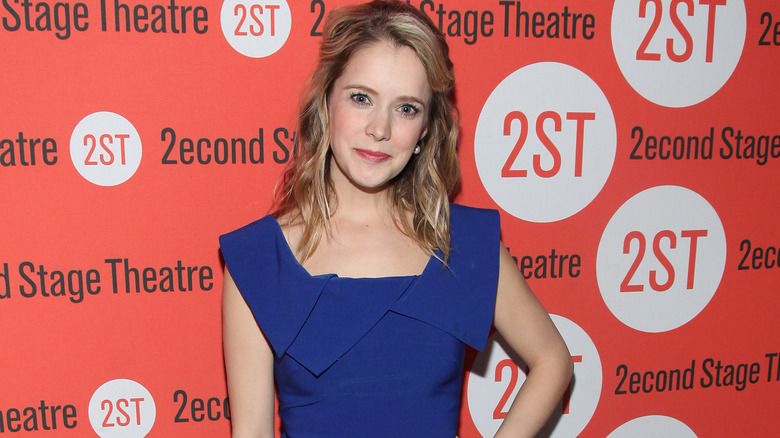 Taylor Hill/Getty Images
Marnie Schulenburg was very public about her experience with breast cancer. Just before her death, she posted an optimistic message about her journey. "On May 8, 2020 I found out I had Breast Cancer and truly thought my life was over," she wrote. "Two years later I'm still here and my chances of sticking around her better each month that goes by.So here's to remembering that nothing is permanent. To soaking up the imperfections and that the best thing you can do for your child is make them feel loved, safe and supported just like my mother did for me."
Many fans and fellow actors have taken to social media to share their condolences with Schulenburg's family. "Terribly sad news," one Twitter user says. "A beautiful person with the brightest smile gone far too soon. Thinking of her young family and all of her family and friends at this sad time. Life is not fair."
This actor will be missed by many.