Fran Drescher Dishes About The New Broadway Musical Of The Nanny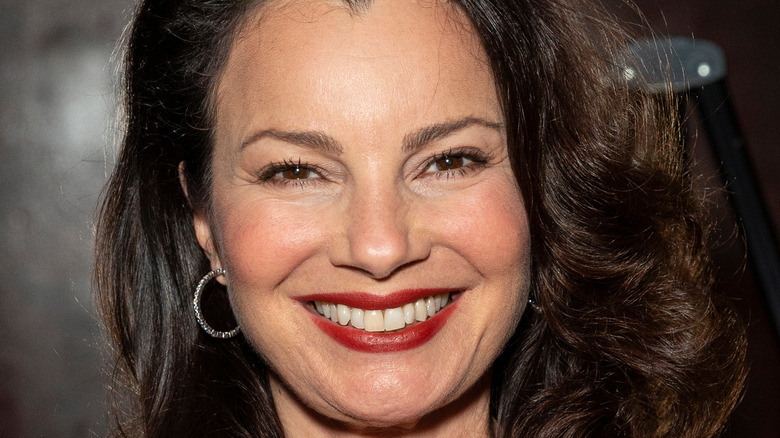 lev radin/Shutterstock
From 1993 to 1999, "The Nanny" ruled the airwaves and made an unlikely star out of Fran Drescher. The popular sitcom centered on an outspoken woman from Queens who becomes the live-in caretaker to the children of a wealthy British Broadway producer. The classic fish-out-of-water scenario hit home with viewers, who watched as Fran Fine and Maxwell Sheffield evolved from employee and boss to spouses and parents of twins, per The Nanny Wiki. 
To the delight of fans, Drescher recently confirmed to Time Out that "the flashy girl from Flushing" will be coming to Broadway in the not-too-distant future. She's writing the book with her "Nanny" co-creator, Peter Marc Jacobson, who also happens to be her ex-husband. The music is being composed by Rachel Bloom, the creator/star of "Crazy Ex-Girlfriend." Tragically, Bloom's collaborator, Adam Schlesinger, died of COVID-19 before the duo could finish the score.
Drescher explained that it could be "a few more years" before the show is ready for a Broadway debut. But she did offer some insight into what audiences can expect when Nanny Fine steps onstage. "It's definitely going to have the same humor and all the characters," she told Time Out. Hopefully, it will also feature Drescher's favorite iconic "Nanny" look, the red suit with the leopard collar that also appeared in the show's opening credits.
The Nanny musical will show a new side of Fran
Adapting an existing TV show to Broadway is no small feat. What works on the small screen may not translate to the stage, and often some liberties have to be taken. Characters may need to be cut, or plot points tweaked. In the case of "The Nanny," Fran Drescher and her creative team have to rethink Fran Fine's whole reason for being.
Drescher told Time Out that the Broadway version of Fran will undergo "a struggle, a journey and a resolve different from the series." She added, "In the series, pretty much everybody changed around her. She didn't really grow or learn that much. When you're a central character in the theater, you have to take that hero's journey, and that's what we've infused in the musical." Drescher is staying mum about the actual plot of the musical, except to say that it won't be a "My Fair Lady"-style story with Fran getting lessons in how to lose her famous nasal Queens accent. "Fran is Fran, and she's a woman on a journey," is all she divulged. 
Alas, the original cast of "The Nanny" has long since aged out of their roles, so they won't be featured in the stage version. But could we dare hope that Drescher herself might make a cameo appearance?