Shaunie O'Neal And Jackie Christie Discuss Female Entrepreneurship At Invite-Only Event - Exclusive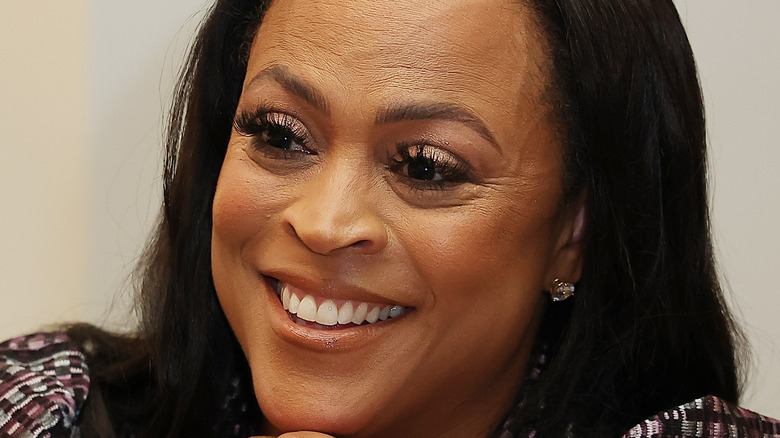 Leon Bennett/Getty Images
If there is one aspect of Shaunie O'Neal's life that truly stands out from the rest of her accomplishments, of which there are many, it's her role as executive producer of "Basketball Wives," the expectation-defying reality series that's embarking on its tenth season. Shaunie has been in and around the professional basketball scene for years, having been married to Shaquille O'Neal from 2002 until 2011. Despite the couple going their separate ways, Shaunie has stayed front and center, and has brought a multitude of stars to the screen as EP.
Of course, "Basketball Wives" is home to the likes of reality television royalty such as Jackie Christie, Jennifer Williams, Malaysia Pargo, and many more, with the show bringing excitement, drama, and new professional goals to the table season after season. 
Ahead of the highly anticipated "Basketball Wives" Season 10 premiere, The List was invited to an exclusive press event with both Shaunie and Jackie in attendance. Over an intimate dinner setting, we asked the duo about their professional aspirations and entrepreneurial goals, both shown on-screen and accomplished away from the camera. In the spirit of women supporting women, Shaunie and Jackie reflected on the impact that "Basketball Wives" can truly have on viewers who have professional aspirations themselves.
Shaunie O'Neal understands the value of showing viewers what they can aspire to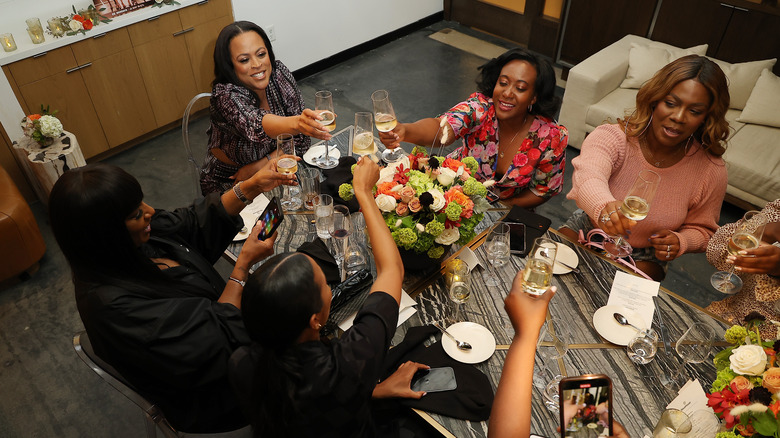 Leon Bennett/Getty Images
Not only has "Basketball Wives" given viewers numerous seasons of entertainment, but it has also displayed time and time again that amazing accomplishments can be met when you dedicate yourself to a goal. For instance, Shaunie O'Neal, herself, is the executive producer of the show and a creative mind behind the success of "Basketball Wives." Similarly, Jackie Christie is not only a star on-screen but also the author of six books and is a dedicated philanthropist to boot. With their impressive resumes, we had to ask both Shaunie and Jackie about the impact that their own work has on viewers.
"It's so important for us to show our entrepreneurial goals and our businesses. I find it so important, I push for it," Shaunie told us during the exclusive press event. "We all live life and we all have drama and we all have stuff that goes on. But I think that everybody, for the most part, has goals and aspirations. To me, it's inspirational to watch people meet them."
She further explained that until you see someone — a peer, a mentor, a fellow woman — accomplish their own goals and pave the way, it can be hard to picture yourself amounting to similar success. Acutely aware of this impact, Shaunie told us that including such professional accomplishments on "Basketball Wives" is "probably pushing some woman somewhere to do the same thing."
Jackie Christie and Shaunie O'Neal pointed to Basketball Wives as a platform to inspire business opportunities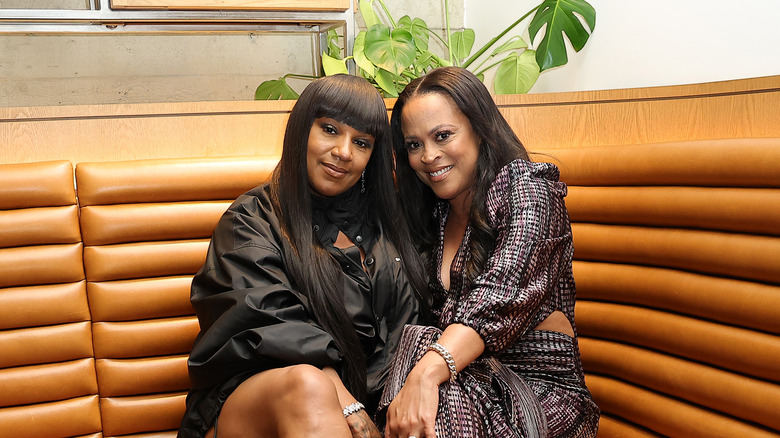 Leon Bennett/Getty Images
While sharing dinner with Shaunie O'Neal and Jackie Christie at the NeueHouse Hollywood during an invite-only press event, we had to further pick their brains about Season 10 of "Basketball Wives," and how impactful it is to feature the business acumen and capabilities of each woman featured on the show. "For me, that is so important," Shaunie told us about shining a light on the cast members' accomplishments. "Look at how many businesses have been highlighted on 'Basketball Wives' that somebody else probably said, 'I can do that.'"
Echoing Shaunie's sentiment, Jackie told us that tuning in to Season 10 will bring even more of that entrepreneurial spirit to the audience, with chances of inspiration at every turn. "In the years that I've done the show, I've been the one to do a lot of business stuff, but it's really evolved," Jackie explained. "Now you're going to see business after business after business."
The star continued, with Shaunie nodding in agreement, that this season of "Basketball Wives" truly brings the sentiment of "sisterhood" to the screen, as so many women work to support one another in their business ventures.
"I've made sure these women are being put in the forefront," Jackie said. "By doing so, we're lifting each other, we're helping each other, supporting one another. I tell them, 'If we start here supporting one another,' then the audience will follow."
"Basketball Wives" Season 10 premiered on May 16, and new episodes will be dropping every Monday night at 8 p.m. EST on VH1.