Adriana Lima Channels Rihanna By Showing Off Her Baby Bump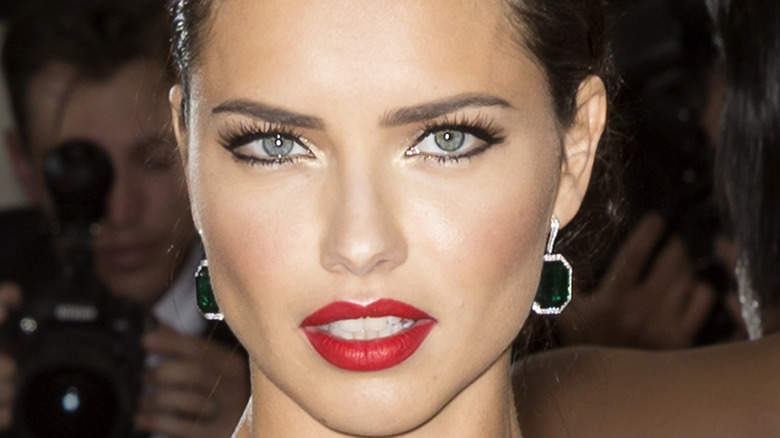 Ovidiu Hrubaru/Shutterstock
Not only has Rihanna released countless hit albums and songs such as "Umbrella" and "Disturbia," but she's also the mastermind behind Fenty Beauty, and she's currently blowing away her fans with provocative maternity looks.
While many people have traditionally associated baby bumps with feeling unglamorous, Rhianna has been showing the world that no mother-to-be should feel the need to hide their belly. Motherhood is something to embrace! 
Between wearing a pink bra-style top with pink pants as she flaunted her bump (via Instagram) and her sheer black look for the Oscar Gold Party, she's been making pregnancy look good. Although Rihanna's belly didn't always look like this, she seems to be loving her new body.
Meanwhile, Adriana Lima is a supermodel with over 14 million followers on Instagram. So, what do Rihanna and Lima have in common besides their high follower counts and worldwide fame?
Looking at what Lima wore to the 2022 Cannes Film Festival Red Carpet, it appears that the supermodel is following in the singer's footsteps in her approach to embracing her pregnant belly — and she even indicated as much.
Adriana Lima's black dress featured a stomach cutout to bare her bump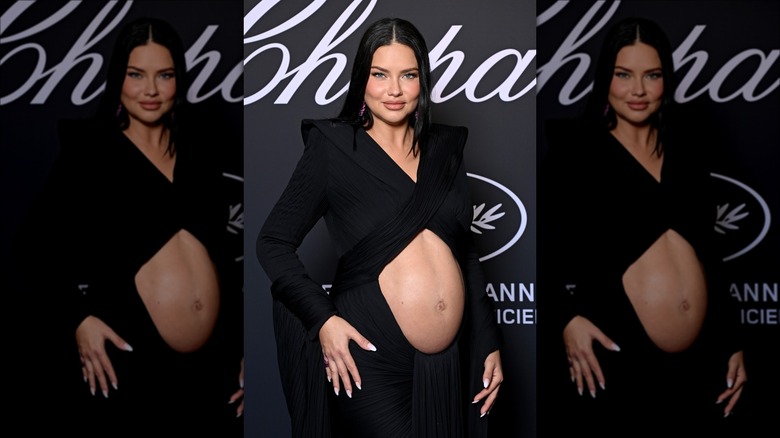 Pascal Le Segretain/Getty Images
At the Cannes Film Festival, Adriana Lima matched her signature black hair with a black Balmain gown. It featured a high slit to show off her famously long legs and a large stomach cutout to reveal her burgeoning baby bump. (Cutouts are very on-trend for this summer, FYI.) 
The supermodel posted a picture of her look on Instagram and gave Rihanna a shout-out in her caption, writing: "Thanks @badgalriri for opening the door. #BELLYOUT."
The film festival isn't the only time that Lima has flaunted her bump. The supermodel wasn't afraid to show off her pregnant body on the cover of Elle Brazil, where she didn't leave much to the imagination (per Instagram).
Although her flowing locks covered her chest area, nothing covered her belly except two chains. She expressed her excitement in her adorable caption: "Sharing my very first cover with my baby boy!"
We can't wait to see what Lima will be wearing next to embrace her body as she awaits the arrival of her bundle of joy.