Jennifer Lopez Shares What Drives Her After Her 2020 Oscars Snub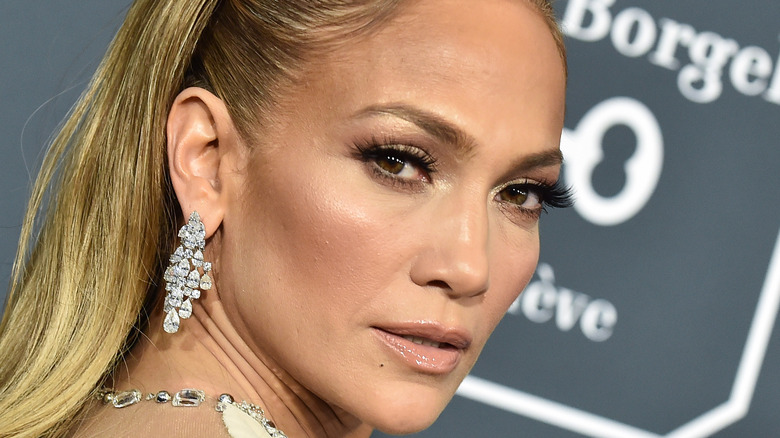 DFree/Shutterstock
Jennifer Lynn Lopez, aka J.Lo, first met audiences as a Fly Girl dancer on "In Living Color" in 1991. She then dove into the acting world, earning her first major film roles in 1995 for "My Family" and "Money Train," per IMDb. The triple-threat would go on to star in dozens of films, release eight studio albums, and become one of the most successful performers of all time.
Per Variety, Lopez was the first Latin actress paid over $1 million for a film for her starring role in "Selena," for which she also received a Golden Globe nomination. Though Lopez's career has made huge strides in representation for Latin musicians and actors in Hollywood, the self-dubbed "Puerto Rican girl from the Bronx" told Billboard that she doesn't want to be limited. "Don't look at me like I'm one type of person, like I'm just a Latin girl over here and I can only do these things," she said. "No, I can do anything ... It's always been my goal with my career is to show diversity in the different things and characters that I could play."
J.Lo's acclaimed role in the 2020 film "Hustlers" proved the extent of her range, though it was met with less recognition than critics predicted, per People. In particular, it was overlooked for an expected Oscar nomination. The multi-hyphenate actress is known for her unmatched work ethic, and she revealed what the Oscar snub meant in the context of her decades-long career.
J.Lo says her work has a greater purpose than winning awards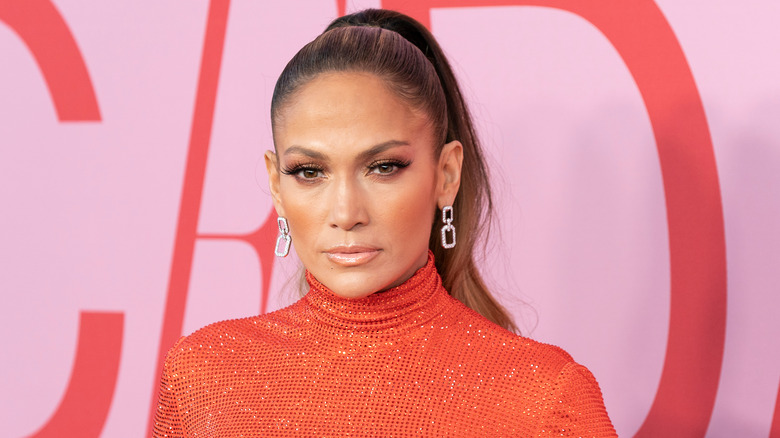 DFree/Shutterstock
In the trailer for Jennifer Lopez's Netflix documentary "Halftime," she reveals, "My whole life, I've been battling to be heard. To be seen. To be taken seriously." The project focuses on the period between the release of "Hustlers" and the 2020 Super Bowl Halftime show, where she performed alongside Shakira and earned her first Primetime Emmy Award nomination (via IMDb).
In 2019, People mentioned Oscar buzz around J.Lo's performance in "Hustlers." When the actress appeared on Sirius XM radio, she shared her excitement about the potential nomination. "You work hard your whole life and you wonder if anybody notices in a sense, on that level," she said, according to HuffPost.
Though Lopez was nominated for a Screen Actors' Guild Award and received a Golden Globes nod, she was not nominated for the coveted best supporting actress Oscar. "I got so many good notices — more than ever in my career," Lopez told Oprah Winfrey in 2020. "And I'm reading all the articles and I'm going, 'Oh my God, could this happen?' And then it didn't and it was like, 'Ouch.' It was a bit of a letdown" (via People).
Despite the meaning attached to recognition and acclaim, Lopez still has greater goals. "I do this not for an award. No, I do this to connect with people, make them feel things. Because I want to feel something," she said in the trailer for "Halftime." The documentary premieres June 14.