Here's How Kate And William Reportedly Told Prince George About His Royal Destiny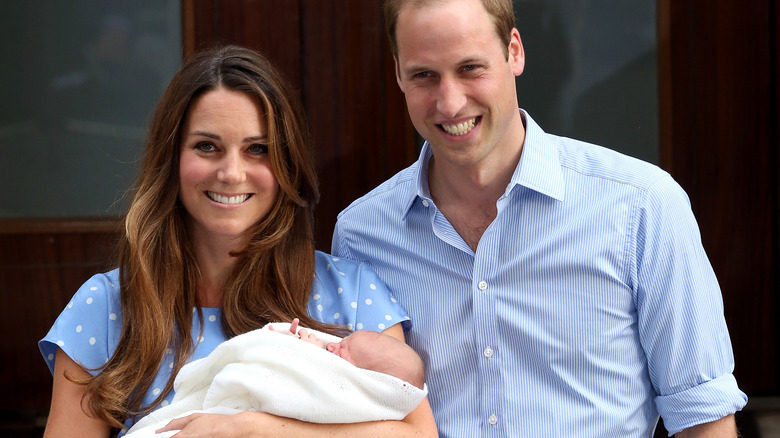 Chris Jackson/Getty Images
Prince William knows first-hand how difficult it is growing up in the spotlight. As second in line to the British throne, he has had his every move documented and dissected since childhood. Yet his mother, Princess Diana, went out of her way to give William, as well as his brother, Prince Harry, some normalcy in their lives. She would frequently take her boys out for fast food and to amusement parks, and made sure she attended their school events, per Express.
William and his wife, Kate Middleton, have definitely stolen some parenting tricks from Diana so that their three children — sons Prince George and Prince Louis, and daughter Princess Charlotte — have a happy and settled childhood. "One of the things with William I have noticed is that, like Diana, he and his family love to cook, they love to be together and doing things together," former royal chef Darren McGrady told Marie Claire. "They also, like the princess, allow their children to be children. You see them eating cookies, you see them even making cookies." 
The truth is, however, that their eldest son, George, will one day be the King of England. With that in mind, William and Kate reportedly know they have to prepare him for this important role. Although he's still young, his parents allegedly wanted to make sure they were the ones to tell him about this future title.
William and Kate made sure George didn't discover his royal destiny by accident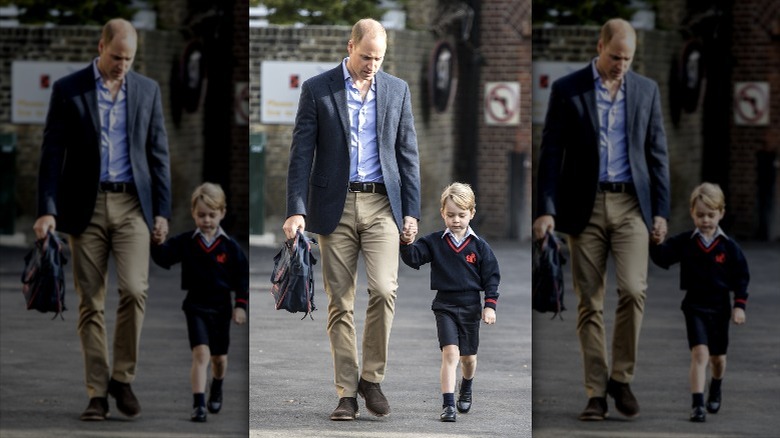 Wpa Pool/Getty Images
Prince William and Kate Middleton reportedly wanted to be the ones to tell their son, George, about his royal destiny. According to Robert Lacey, a royal biographer, (via Cosmopolitan), the Duke and Duchess of Cambridge made sure it was a "controlled moment of their choice" so George would not find this information out by accident. Lacey added this was important to the couple due to William's apparent "unhappiness at the haphazard fashion in which the whole business of his royal destiny had buzzed around his head from the start."
It has yet to be revealed what was supposedly said during that fateful talk. "But sometime around the boy's seventh birthday in the summer of 2020 it is thought that his parents went into more detail about what the little prince's life of future royal 'service and duty' would particularly involve," Lacey explained.
Apparently, the couple has already started preparing him for his future role. In July 2021, George attended the final of the Euros with his parents. The prince was dressed in a suit — something Kate reportedly insisted he wear in lieu of a team jersey. "William was apparently keen on the idea [of wearing a football shirt], but it was Kate, the former commoner, who said no. She was showing George that being 'on duty' requires a different approach," Duncan Larcombe, a royal author, previously told OK! (per Mirror).