Did Kate And William Steal These Parenting Tricks From Princess Diana?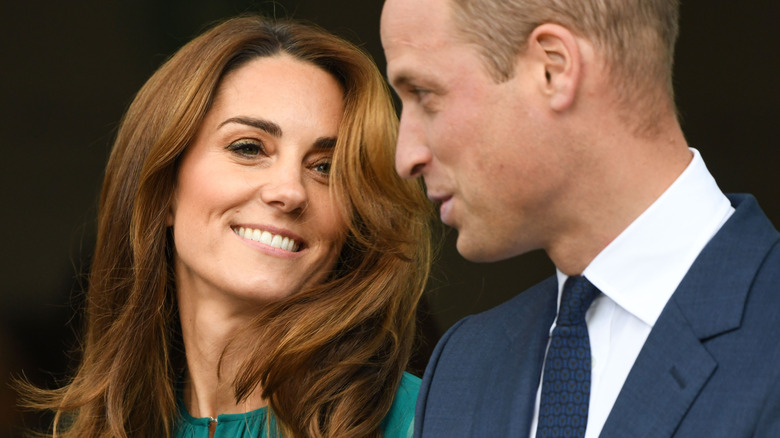 Bart Lenoir/Shutterstock
While much of the late Princess Diana's life is still shrouded in mystery, one thing that is known without doubt is how much she loved her two sons, William and Harry.
Princess Diana was known for not following the rules set by the royal family, much to the ire of its establishment (via Elle). This included the raising of her children, with Diana's involvement in her children's lives being the exception, not the norm. Royal children were typically raised by nannies, as was Prince Charles and his siblings, and so many generations of royals before them.
"She would just engulf you and squeeze you as tight as possible. And being as short as I was then, there was no escape, you were there and you were there for as long as she wanted to hold you ... All I can hear is her laugh in my head and that sort of crazy laugh of where there was just pure happiness shown on her face," Prince Harry recalled in the HBO documentary "Diana, Our Mother: Her Life and Legacy" (via USA Today).
Yet Princess Diana still questioned whether or not she was a fit parent (via Express). "I worry about my sons. Am I a good mother? I don't see them for months and then I spoil them rotten ... Sometimes I'd like a time machine," the late princess told journalist Petronella Wyatt in 1995, in regards to her royal duties taking her overseas for long stretches of time.
Lessons learned from Diana's legacy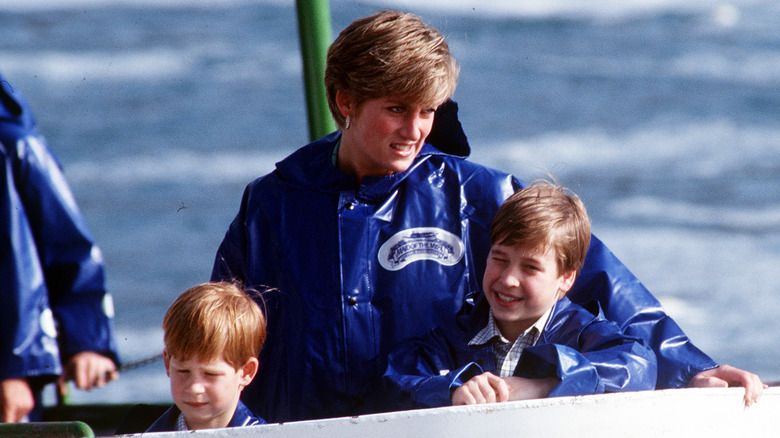 Anwar Hussein/Getty Images
While Princess Diana might have had her doubts about her abilities as a parent, there was no need. "She always understood that there was life outside of palace walls," Prince William said during the "Diana, Our Mother" documentary. "My mother cherished those moments of privacy and being able to be that mother, rather than the Princess of Wales."
And just as Princess Diana liked to remind her children of their privilege, so too do Princess William and his wife Kate Middleton with their little Royals, Prince George, Princess Charlotte, and Prince Louis (via Cosmopolitan). It's important to the pair that the trio remain "humble" despite their many advantages.
"[William and Kate] have developed this brilliant knack of letting as much as they can seem spontaneous and that's how the children see it," royal author Andrew Morton revealed in the British documentary "Diana: Queen of Hearts?" (per Yahoo Movies). "Table manners, thank-you letters and little courtesies are being drilled into the children so they become automatic."
While Princess Diana wasn't a perfect person — no one is — the way she loved her children fiercely is an essential part of her legacy. "Diana drummed compassion into her boys," Christopher Andersen, another royal author, explained. "[She] trained them to be more than those cardboard cutout figures waving from the Buckingham Palace balcony."