Here Is RuPaul's Favorite Part About Filming RuPaul's Drag Race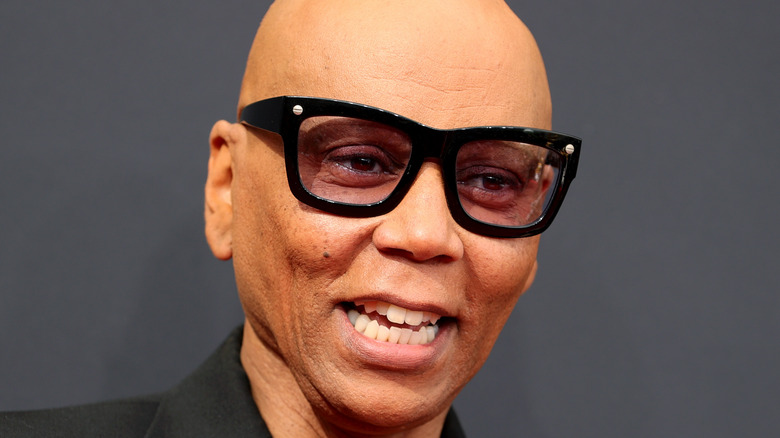 Rich Fury/Getty Images
"RuPaul's Drag Race" recently wrapped its bumper 14th season, while the highly anticipated All Stars 7, the cast for which has fans shook, has just kicked off. There are also tons of international editions, from Britain to Australia, so it's safe to assume the beloved reality competition show is here to stay. 
As The Guardian notes, when host RuPaul Charles originally shopped the concept around, every network said no apart from LogoTV, the fledgling LGBTQ+ station where "Drag Race" initially found a home before moving to VH1. 
Ru was adamant that the show would be fun and lighthearted. As he argued, "For people to do drag and make it their profession in a male-dominated culture, they have to go through so much emotional tug-of-war, because society says, 'You're not supposed to do that.' So, the strength and humanity it takes to maintain yourself and your dreams create many different layers of consciousness. That's where the humanity comes from." 
A Guardian opinion piece points to this inherent kindness as one of the main reasons for the show's worldwide success. Especially during lockdown, "Drag Race" provided an escape from the harsh realities of the world around us. And, as far as RuPaul is concerned, we're all family. 
Thankfully, after 14 seasons and a string of spinoffs, he's still just as obsessed with the featured queens as everybody else. 
RuPaul loves seeing the queens as they really are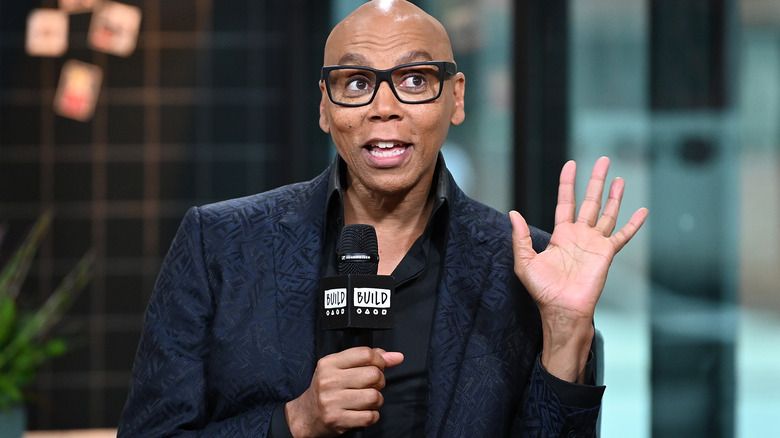 Slaven Vlasic/Getty Images
Funnily enough, RuPaul's favorite part about filming "Drag Race" mirrors that of many fans — when we first get the opportunity to see everybody out of drag. 
"It's so surprising because I meet them first in drag, and then the next day, I get to see them out of drag. And I see that they're just babies!" he shared with The Hollywood Reporter. "They're just these little, bitty babies. It thrills me." As a result, for the drag icon and host, "My favorite part is really seeing their sweet souls for the first time without all the paint and powder."
The queens remain Ru's "babies" regardless of how their seasons turn out, too. Take Season 4's resident villain Phi Phi O'Hara, who refuses to return To "Drag Race." When she neglected to show up to shoot the reunion as planned, Ru made it clear there were no hard feelings. 
During an appearance on "Entertainment Tonight," the host argued, "Everybody does their own thing for their own reasons." No matter what happens, Mama Ru asserted, "They're all my beautiful children, they're all complicated and diverse, I love 'em all."
Would RuPaul ever consider giving up Drag Race?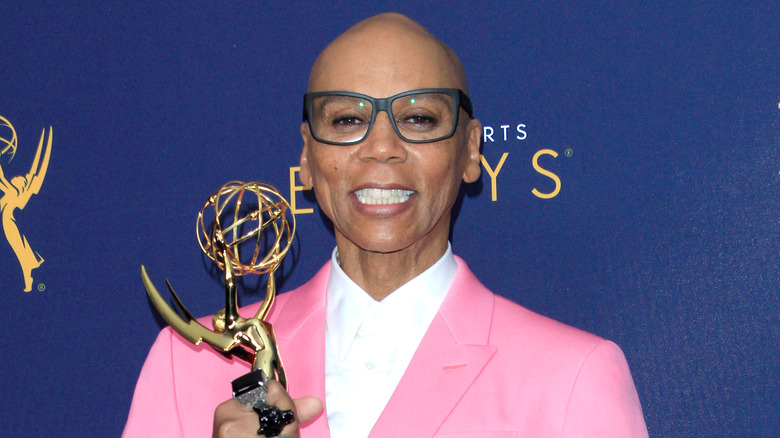 Kathy Hutchins/Shutterstock
"Drag Race" is so popular and successful that, with several Emmys under its belt and a dedicated annual convention, it's tough to imagine RuPaul ever walking away from it. But the host has been around a long time, and nobody would criticize him for taking a step back after a lifetime in the spotlight. 
However, ahead of the show's 12th season, Mama Ru promised Entertainment Tonight, "As long as they're making foundation and false eyelashes, I will be out there doing this show!"
Clearly, it's his baby. Seeing "Drag Race" get recognized by the Emmys is wonderfully affirming, too, with Ru acknowledging, "It feels great to build a platform for these kids to launch their careers." 
Looking back on all the queens who have strutted into the Werk Room over the years, he enthused, "They're known in their towns, but after our show, they're worldwide international superstars. And they're out there right now, working. They're performing this very second out there, and I love that. I'm so proud of all the girls."
As for what Ru hopes viewers at home take away from watching "Drag Race," he told Emmys.com that we should all feel inspired to be as brave as they are in our daily lives. We just need to tap into the same courage, no matter how deep it's buried.