Britney Spears Talks About Questioning A Higher Power In Raw Post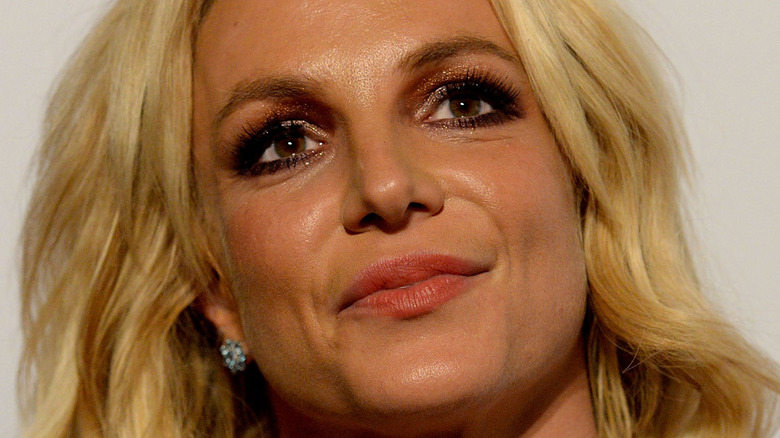 Scott Dudelson/Getty Images
From 2008 to 2021, pop legend Britney Spears was controlled in a court-approved conservatorship. In June 2021, she spoke out for the first time about her situation under the rule of her father and conservator Jamie Spears and detailed the grueling and heartbreaking terms she had to abide by. Some of these alleged forced demands included an involuntary IUD, which prevented her desire to grow her family. She also said she was forced to take lithium and perform on stage (via Vox).
Us Weekly reported that both fans and celebrities alike endorsed her freedom amidst the global "Free Britney" movement. On November 12, 2021, the court terminated the conservatorship. That day, Britney penned a heartfelt tweet to her supporters, which she capped off with a plethora of joyous emojis: "Good God I love my fans so much it's crazy!!! I think I'm gonna cry the rest of the day !!!! Best day ever ... praise the Lord ... can I get an Amen???? #FreedBritney."
Not even six months later, in April 2022, Britney announced via Instagram that she and her fiancé Sam Asghari, an actor, model and personal trainer, were expecting a baby. Just when her fans and Britney herself were celebrating this new chapter of her life, she took to Instagram with a tragic update; she and Asghari revealed that she miscarried.
In spite of her heartbreaking news, Britney continues to stay active on social media and recently questioned her faith after undergoing years of trauma. 
Britney Spears says her faith in God was challenged during her conservatorship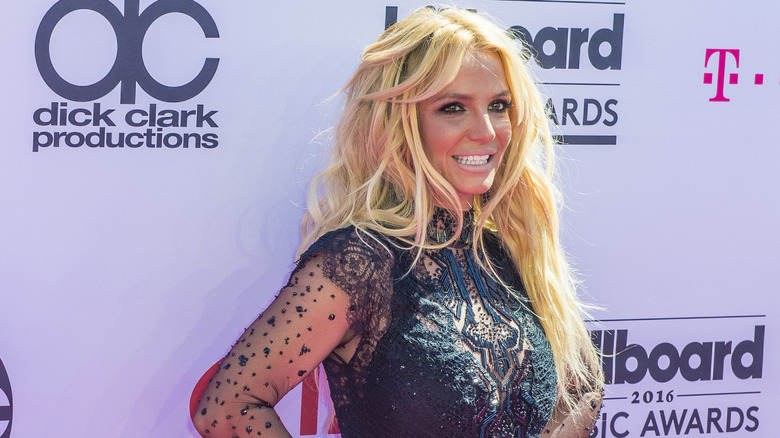 Kobby Dagan/Shutterstock
While Britney Spears was under the conservatorship, which controlled both her personal and financial affairs, she stated in a June 2021 testimony that the effects it had on her were "abusive" (per YouTube). It seems that Jamie Spears was not the only family member she has since condemned for their actions during the 13-year long conservatorship. In a lengthy Instagram post from December 2021, Britney questioned her faith in God and also called out members of her family. "Honestly my family embarrassed me and hurt me deeply," she wrote.
Throughout Britney's hardships, it seems that her social media accounts like Instagram, where she often pens her thoughts via the iPhone Notes app, help her continue to control her own narrative with an audience of some-41 million followers.
In a recent Instagram post, she posed existential questions and thoughts. "Was it in God's hands or mine," Britney wrote, speaking on her life's tumultuous journey. "Or was it because I was close to God and he guided me ??? God knows I haven't been perfect, but I do know this ... the consequences that were taken over me for never committing a crime a day in my life made me question God !!!" 
Through her reflecting, she left fans on a positive note. "I've never been more happy in my life ... in the past several months since it's [the conservatorship] been over besides my miscarriage," she wrote.