Britney Spears Opens Up About Her Heartbreaking Pregnancy Loss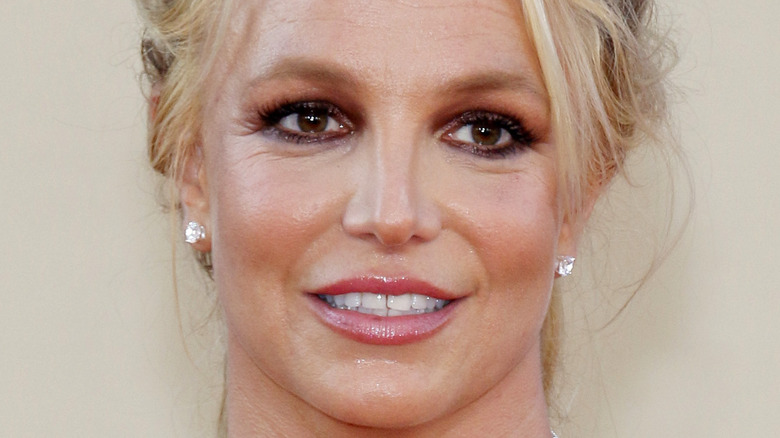 Tinseltown/Shutterstock
It was nearly a year ago when Britney Spears opened up in court about her longing for another child but being unable to have one because of the conservatorship ran by her father, Jamie Spears. She had been living under the conservatorship since 2008 (via Variety).
"I was told right now in the conservatorship, I'm not able to get married or have a baby. I have an IUD inside of myself right now so I don't get pregnant," Spears told the judge in one of several hearings back in 2021 that were meant to end the legal arrangement. "I wanted to take the IUD out so I could start trying to have another baby. But this so-called team won't let me go to the doctor to take it out because they don't want me to have children — any more children."
In September 2021, Spears announced her engagement to her longtime boyfriend, Sam Asghari, as it looked like she would win her legal case. Then, on November 15, 2021, a judge finally put an end to the conservatorship (via The New York Times). Spears' joy at being free was followed by an Instagram announcement on April 11 that she was having a baby.
Britney Spears and Sam Asghari mourn the loss of their child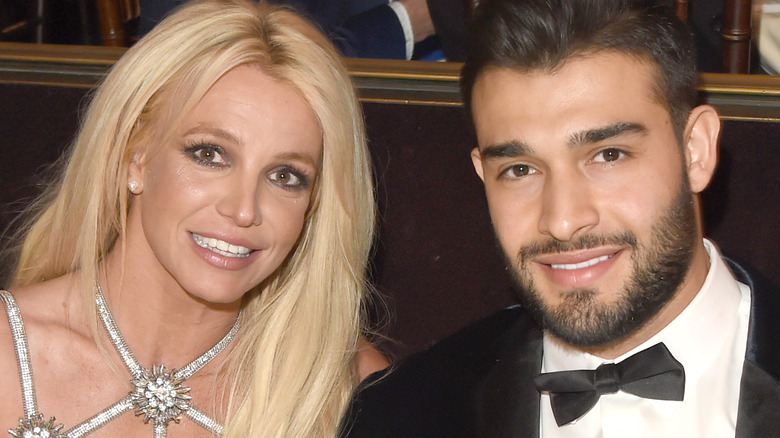 J. Merritt/Getty Images
On May 14, 2022, just a little over a month after Britney Spears announced she would be having her longed-for third child, the 40-year-old pop star took to Instagram to announce that she and her fiancé, Sam Asghari, had lost the baby.
"We are grateful for what we have in the process of expanding our beautiful family," Spears wrote alongside an image of a message expressing the grief she and Asghari are feeling over their tragic and heartbreaking loss. "Thank you for your support."
Both Spears and Asghari put their names below their message to fans and followers to show that the sentiments come from both of them. "It is with our deepest sadness we have to announce that we have lost our miracle baby early in the pregnancy. This is a devastating time for any parent," the note read. "Perhaps we should have waited to announce until we were further along however we were overly excited to share the good news. Our love for each other is our strength."
The couple also noted that they have not given up on their dreams for a child together and that they would try again. Spears and Asghari also asked for privacy as they mourn their sad loss.
Spears, who has been married twice before, is already mother to Sean Preston, 16, and Jayden James, 15, with second husband, Kevin Federline, according to Life & Style.