Who Is Adam Newman's Mother On The Young And The Restless?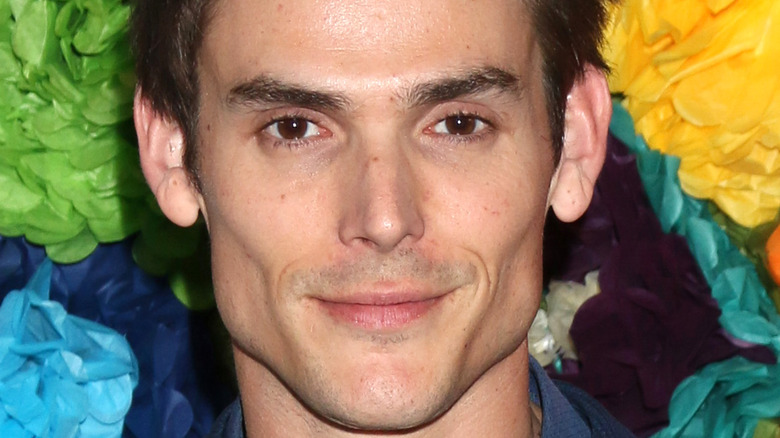 Kathy Hutchins/Shutterstock
Adam Newman is the son of "Young and the Restless" legacy character and business magnate Victor Newman (Eric Braeden). Adam has been portrayed by several actors over the years, including Chris Engen, Michael Muhney, Justin Hartley, and currently, Mark Grossman. Grossman was recently nominated for a Daytime Emmy for his work as Adam in 2020. 
Adam has made many poor decisions in his lifetime, including escaping police custody many times, committing a hit and run that killed a little girl, and faking his own death, among many others, per Soap Central. Adam has made plenty of enemies in Genoa City as a result of his actions, which is not surprising considering who his father is, but underneath it all he seems to have a good heart.
Ultimately, the Newman name is just one-half of Adam's lineage. He is not the son of either of his siblings' infamous mothers, Nikki Newman (Melody Thomas Scott) or Ashley Abbott, so where exactly did he come from?
Adam Newman is the son of Hope Adams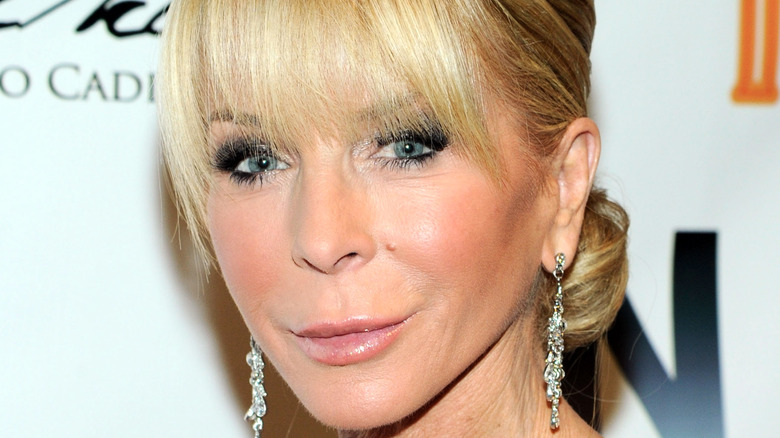 Ilya S. Savenok/Getty Images
In the late 1990s when Victor was away from Genoa City on one of his many escapades in between marriages to Nikki, he came across a Kansas farm belonging to a blind woman named Hope Adams (then Signy Coleman) (via Soap Central). Victor allowed his family back in Genoa City to believe he was dead as he grew closer to Hope and she left her fiancé to be with him. The couple returned to Genoa City and were married, and Chloe soon discovered she was pregnant.
However, the relationship was short lived when the couple found out it was highly likely Hope would pass on her blindness to their unborn child and Victor suggested she terminate the pregnancy. Hope made the decision to return to her farm and raise the child with her ex Cliff. Soon after, she gave birth to her son, who she named Victor Jr., though he would later change his name to Adam.
Victor managed to visit the farm a few times during his son's childhood, though Cliff made sure that young Vic didn't find out that Victor was his biological father. When Cliff tragically passed away Victor convinced Hope to relocate to Genoa City with Vic and move them into his home, but Hope didn't adjust well to life in the city and she soon returned home.
Hope dies and Adam starts a new life in Genoa City
In 2008, Hope reached out to Victor to inform him that she was dying of pancreatic cancer (via Soap City). He went to visit her where she expressed that her dying wish was for Vic to know the truth about Victor so the two could form a relationship. Now 27 years old, Vic arrived in Kansas from his home in NYC and his parents broke the news of his paternity to him. Vic was apprehensive at first but also knew quite a bit about Victor Newman and appreciated his business acumen. The two men bonded over their mutual grief when Hope died soon after.
Victor offered Vic a job at Newman Enterprises so he could relocate to Genoa City and become a part of his family. Vic denied the offer at first, but then reconsidered (via Soap Central). He agreed to the position only after deciding to change his name to Adam. This began the sordid tale of Adam Newman's existence in Genoa City, which led him down a path of personal, financial, and legal troubles — not to mention, years of turmoil between himself and his birth father.
In 2010, Hope reappeared in Adam's dreams, telling him that his poor decisions were keeping her from resting in peace. She came back to him in spirit again in 2012 after he became temporarily blind from having insecticide thrown in his face, providing Adam a sense of support through the ordeal.
Though Adam now carries the lofty Newman name, and all the baggage that comes with it, it's not hard for one to assume he might have been much better off never knowing who he truly was.