Nate Berkus And Jeremiah Brent Reveal Their Favorite Outdoor Family Memories - Exclusive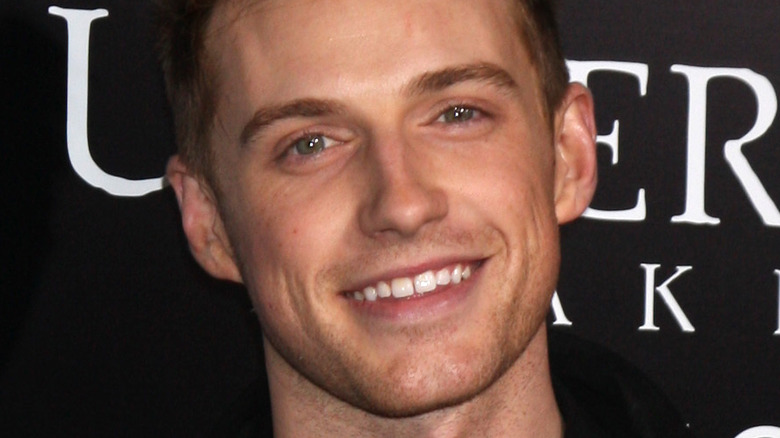 Kathy Hutchins/Shutterstock
Until recently, few people would have associated the superstar design duo of Nate Berkus and Jeremiah Brent with outdoor recreation. The married designers are instead known for their expert eye for interior spaces, as featured on their HGTV show "The Nate & Jeremiah Home Project" and their TLC show "Nate & Jeremiah By Design." They're also known as dedicated family men, regularly sharing their adventures with their two young children, Poppy and Oskar, with their fans and viewers.
But like parents everywhere, they faced the challenge of safely navigating the pandemic lockdown with their children — how could they keep their kids safe while still giving them opportunities to learn about and explore the world? Looking back at that challenging time, they made an important discovery. 
"We realized during the pandemic that some of our very best memories and the best activities we did with our kids were outdoors," Berkus told The List. "So we partnered with the makers of Claritin for the Outsideologist Project, which people can follow on Instagram and Facebook. It's to encourage families to get their kids outside [and] spend more time outside. We believe in it — we believe in the benefits, the mental benefits, the physical benefits, the fresh air, the sense of discovery, all of it." In this exclusive interview, Berkus and Brent share some of their favorite outdoor adventures they've had with their kids.
Their kids found their own design opportunities outdoors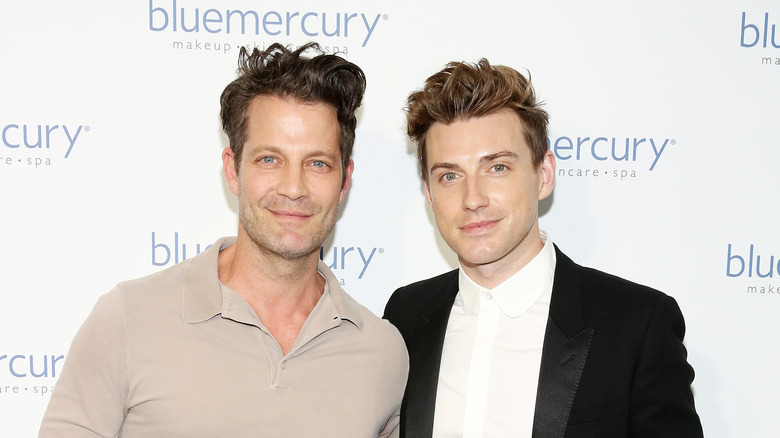 Monica Schipper/Getty Images
Nate Berkus and Jeremiah Brent found that exploring outdoors with their children wasn't just good physical exercise — it also sparked the kids' creative juices. And it's clear that some of their dads' flair for visual thinking and design rubbed off. "We have a beach near our house in Long Island that's covered with rocks, and one day, Poppy wanted a certain size and color rock only," Berkus recalled. "And Oskar wanted to collect a certain size and color rock, and we brought them home and they glued them all together and made these little towers."
Intentionally or not, Berkus and Brent are using their outdoor excursions as opportunities for their kids to develop a good eye. "When I was growing up, my mother used to always say [about] wherever we went, 'Tell me one thing that's beautiful that you found,'" Berkus said. "And it's something we do with our kids."
Their kids have made memorable connections to history and culture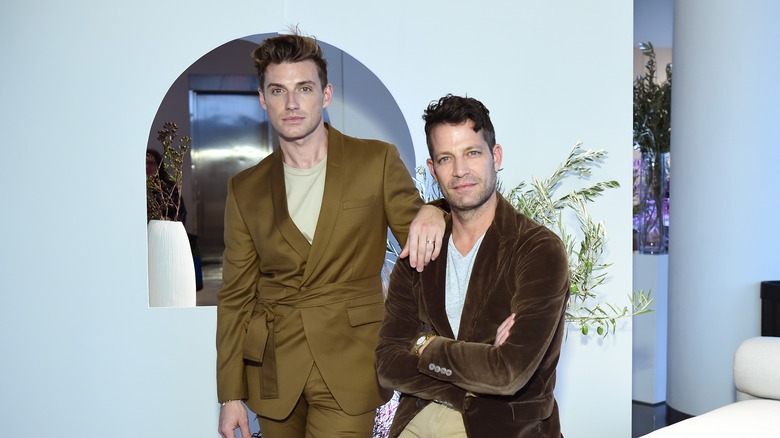 Ilya S. Savenok/Getty Images
Nate Berkus and Jeremiah Brent emphasize that you don't need to hike the Appalachian Trail with your kids to have a meaningful and memorable outdoor adventure with them. Indeed, some of their kids' most impactful discoveries happened on walks around their hometown of New York City. "Poppy has this book that has all these buildings and all these different neighborhoods," Berkus said. "When we took them to see St. Patrick's Cathedral on a long walk outdoors, [her] mind was blown — like, 'That was in my book, and now I'm standing in front of it!' It's that sense of wonder and exploration that we're after."
But it wasn't just Poppy and Oskar who were learning and enjoying a sense of discovery. For Berkus and Brent, exploring the outdoors with their kids has helped them see the world through fresh eyes. "The great thing about our children and through what we've experienced as parents is they crack the world open in such a different way," Brent said. "You get to experience joy in the little things, like Nate was saying, collecting rocks and making up silly games — anything and everything. Everything is an adventure if you let it be one."
Follow Nate and Jeremiah's adventures on Instagram and the Outsideologist Project on Facebook and Instagram.