Kelsey Wang Opens Up About First Joining The Cast Of The Young And The Restless - Exclusive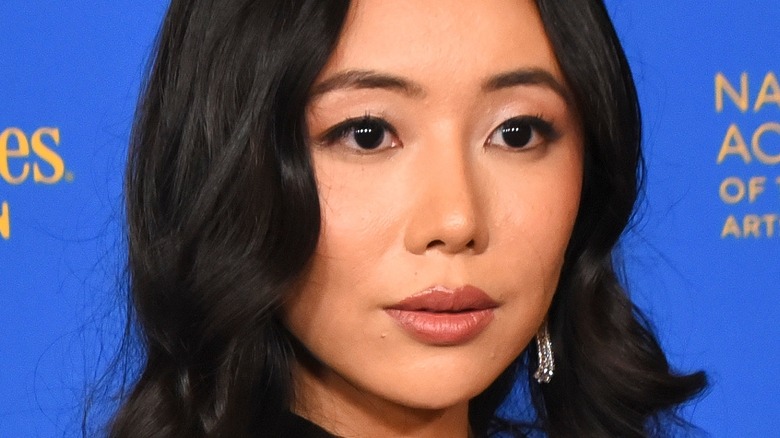 Michael Mattes/Shutterstock
Before actress Kelsey Wang ever portrayed Allie Nguyen on "The Young and the Restless," she was pretty familiar with the inner workings of the soap opera world. She had played Daisy Kwan on "General Hospital," where she learned exactly what to expect out of starring on a daily show — including the fast-paced shooting schedule required to deliver so many new episodes every week. "It taught me that rhythm," the actress said during an exclusive interview with The List. "But it was a much smaller role."
When Wang first found herself holding a "Y&R" script in her hands, she knew playing Allie would be a big deal. "I was like, 'This is going to be a really big role, a series regular on "The Young and the Restless,"'" Wang explained. "She comes from this legacy Abbott family."
Though she has been able to approach the role in her own unique way, initially stepping onto the set of the iconic soap opera wasn't easy. "It's really hard," she admitted.
The 'Y&R' cast welcomed Kelsey Wang with open arms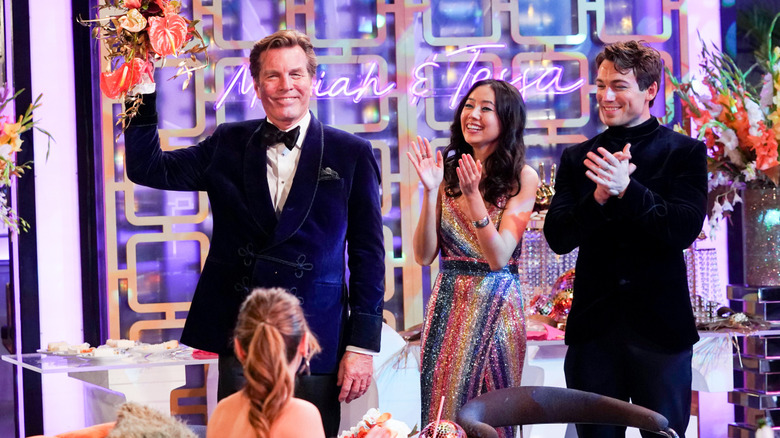 Sonja Flemming/CBS
Starring on "The Young and the Restless" has been a surreal experience for Kelsey Wang, who grew up watching the characters she now stars alongside. "It's a hard show to walk onto, because you're working with people who are legendary in the soap world," she told The List.
Not only did Wang feel as though she needed to live up to these actors, but she also felt the pressure of the people who are at home watching. "When there are characters that have been on the show for 30 years, it is very hard to walk on, because the audience knows who they like and who they don't like," she explained. "And you're really trying to create this new character."
Looking back, Wang really had no reason to worry at all. Just like the Abbott family has welcomed Allie with open arms, the entire "Y&R" cast and crew have welcomed Wang. "It is nerve-wracking, but then they're so nice, and they make you feel so comfortable," she said. 
Now that Allie Nguyen has made a place for herself in Genoa City, so has the actress who plays her. "I feel like I'm part of the family. I was able to get comfortable really fast due to how nice and welcoming everyone has been."
New episodes of "The Young and the Restless" air weekdays on CBS.