What Shailene Woodley Would Do If She Wasn't An Actor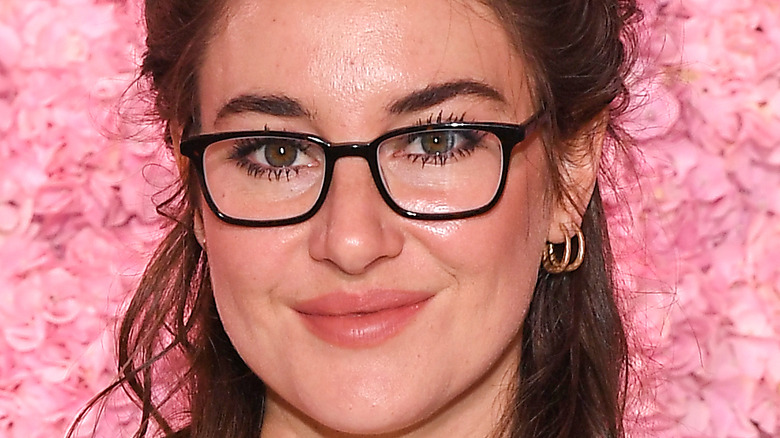 Pascal Le Segretain / Getty Images
Shailene Woodley is perhaps best known for playing Tris in the movie adaptation of "Divergent," an unassuming teenager who blossoms into a badass. Although reviews for the film were definitely mixed at the time, the role launched her into mainstream stardom (via The Guardian). Before the "Divergent" series, she was known for playing a pregnant teen in "The Secret Life of the American Teenager," a role Woodley has expressed regret about. She also gained public attention when she played cancer patient Hazel in the film version of "The Fault in Our Stars," originally written by John Green. Still talked about today, the film had a massive impact on pop culture and brought tricky subjects into the limelight (via Bustle). 
Recently, she appeared on our screens in "Big Little Lies" alongside Nicole Kidman and Laura Dern. Playing Jane, a mother who is new to town, Woodley has a lot of material to work with in the immensely popular series. She drew upon her own experiences with sexual trauma when embodying Jane's storyline in Season 1, stating, "Deep down, there's extreme panic, and that's what I felt with Jane" (via Refinery29). She went on to mention the questions both she and her character have, asking, "Why? What's wrong with me? Why am I not good enough? Why can't I trust again? Why can't I love again?" 
Shailene Woodley has an interesting backup career plan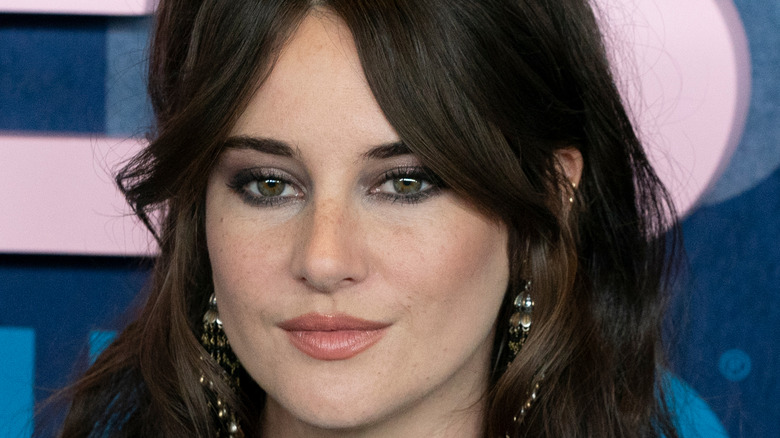 lev radin / Shutterstock
Nevertheless, if Shailene Woodley wasn't making waves in the acting world, she would be creating a name for herself with something entirely different. In an interview with Into The Gloss, Woodley stated, "If I wasn't an actress, I'd probably do something with food." She went on to explain her passion, saying, "Finding seeds, planting seeds, watching them grow, harvesting the fruits, cooking the fruits, eating them, seeing how my body reacts, and even digesting. I'm fascinated with the entire process."
Woodley has always had an interest in natural food and wellness remedies. In the above Into The Gloss interview, she confused many by revealing that she eats clay "as part of a detoxification diet" and that "clay is one of the best things you can put in your body." As outlined in a Huffington Post article, the benefits of clay-eating have been heavily disputed, though this hasn't stopped Woodley being vocal about her views on health. She's a firm believer that mental and physical health are linked. Speaking to Harper's Bazaar, she discussed how a different point of view on her anxiety-related habits helped her mental health so much that her "physical ailments went away."
She has always been environmentally conscious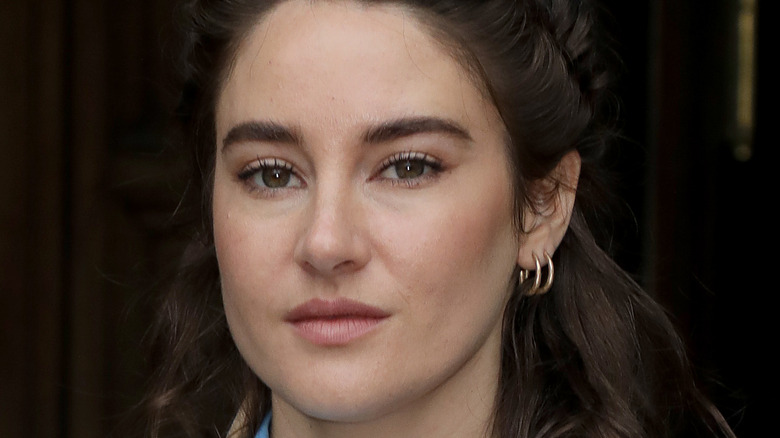 Pierre Suu / Getty Images
Not just a conscious eater, Shailene Woodley has always been interested in the environment. When Woodley was just 16 years old, she called herself "an environmentalist" in an interview with TVaholic from 2008, stating, "I think that nature is very important, and I dedicate a lot of my time studying awareness about recycling." This interview was definitely the start of something, as Woodley has continued to be vocal about her passion for nature and preserving the planet. 
Speaking to The Hollywood Reporter a few years later, she made it clear that she only buys "used clothes." Buying used clothes, otherwise known as thrifting, has exploded in popularity lately. According to Discover Magazine, it is one of the best ways to save the planet. Woodley may be a huge star, but she's a celebrity who lives like normal people, and if you also thrift, you should always make sure to prioritize buying only what you need. Not stopping at her wardrobe, Woodley also carries around a Mason jar rather than a water bottle to prevent herself from consuming the chemicals found in plastic.
With all of her food habits and focus on the environment, we would be very interested to see the type of food Woodley would serve in her own restaurant!