The Truth About Demi Lovato's Haunted House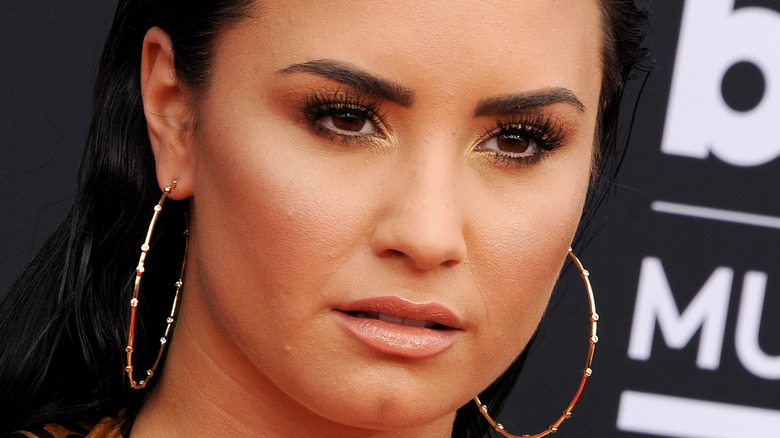 Tinseltown/Shutterstock
Singer and actress Demi Lovato's transformation has seen plenty of ups and downs over the years. Their breakout role was in the 2008 Disney film "Camp Rock," where they starred alongside Joe Jonas. They followed this up by playing the main character Sonny in another Disney production, "Sonny with a Chance." These days, Lovato is probably more known for their music career, coming out with songs like "Sorry Not Sorry" and "Heart Attack."
The "Cool for the Summer" singer, who uses the pronouns "they/them" as well as "she/her" (via Page Six), has gone through a journey of love and self-discovery over the years. Her documentary series "Demi Lovato: Dancing with the Devil" was released last year and chronicled their struggles with mental health and sobriety. Raw and honest, the documentary features Lovato speaking about her almost-fatal overdose in 2018. 
As told to People, Lovato suffered from "brain damage" as a side effect of the overdose and still suffers to this day because of these effects. Despite this harrowing revelation, the documentary leaves viewers with an optimistic feeling, showing how Lovato "found the strength to regain control of her life" (via Marie Claire). 
If you or anyone you know is struggling with addiction issues, help is available. Visit the Substance Abuse and Mental Health Services Administration website or contact SAMHSA's National Helpline at 1-800-662-HELP (4357).
Demi Lovato opened up about her connection with the paranormal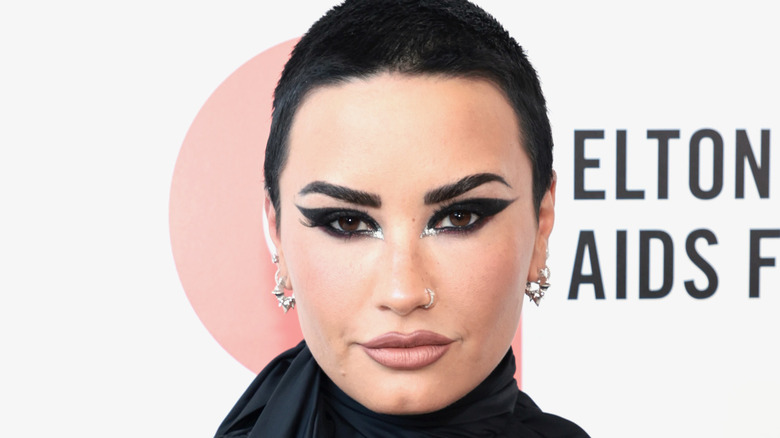 Jamie Mccarthy/Getty Images
Perhaps due to her struggles and horrific near-death experience, Demi Lovato has a different perspective on things recently. They have admitted in the past to believing in the paranormal, citing an experience with a ghost in a 2013 BuzzFeed article. In the article, they talk about their house in Texas, calling it, "ridiculously haunted. Not by a bad spirit, but by a little girl." The ghost's name is apparently Emily, according to several mediums and ghost hunters. The thought of living with a ghost doesn't scare Lovato, though, as they went on to say, "I have a really strong connection to the afterlife ... When I walk into a room, I can tell if something has happened there or not." 
Her experience with the paranormal doesn't stop there. In 2021, Lovato hosted a show all about ghosts, aptly named "Unidentified with Demi Lovato." In one of the episodes, she speaks to a ghost named Carmen who had suffered from abuse (via Metro). Lovato helped Carmen heal from her trauma by singing their song "Skyscraper" to her. That's definitely a cool and unique experience not many will have! 
They aren't the only celeb to have encountered a ghost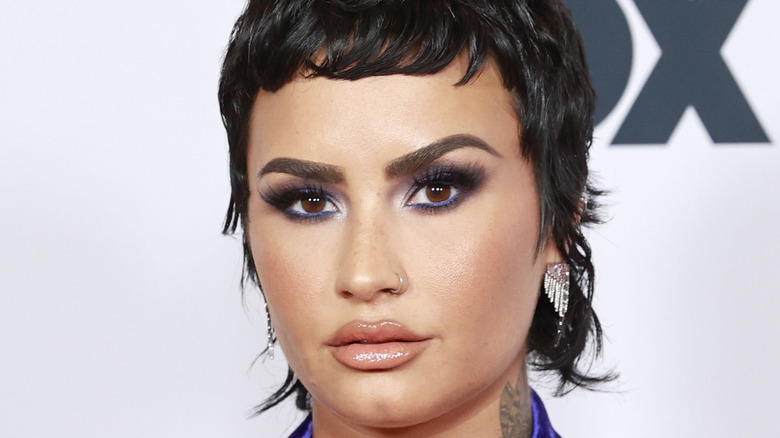 Emma Mcintyre/Getty Images
Far from it just being Demi Lovato who has had a ghostly encounter, several celebs have opened up about their own paranormal activity spotting. Just like Lovato, former Disney alums Miley Cyrus and Selena Gomez have also shared their experiences.
Cyrus told Elle that an apartment she was renting in London was "really haunted" and described living there as "seriously so terrifying." A few of the things that happened in the apartment included Cyrus seeing "a little boy sitting on the sink watching [her] take a shower" and the water changing when her sister was showering without anyone touching the temperature knob.
Back in 2015, Gomez told Jimmy Fallon on "The Tonight Show," "I believe in ghosts, so I have a ghost app ... I believe that spirits can tap into technology." The app had apparently previously detected unusual activity in venues, with Gomez stating that it had "actually said people in my life by name" (via People). She went on to warn Fallon after he joked about hearing voices, saying, "You know what, you're actually upsetting the spirits, they're mad at you."  
With all of these stories, it seems that meeting a ghost is far more common than one might think.