Michelle Yeoh Shares An Important Message About Representation In Hollywood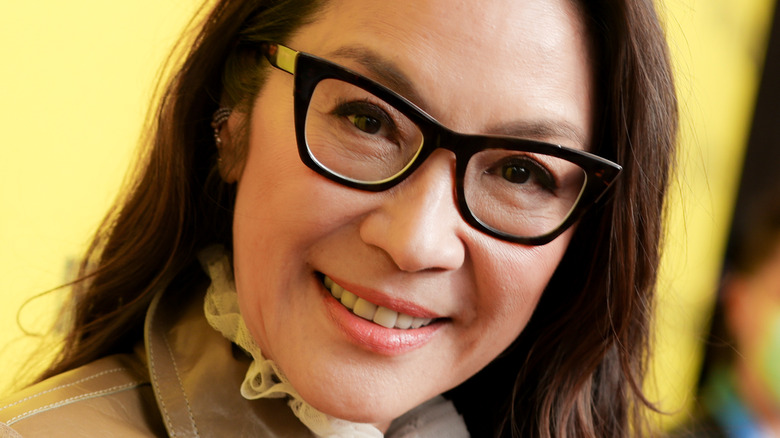 Rich Fury/Getty Images
Veteran actor Michelle Yeoh is receiving some of the best notices of her career thanks to "Everything Everywhere All at Once." As Variety notes, Yeoh has yet to be nominated for an Oscar despite her extensive, expansive roles across genres as diverse as action, martial arts, and romantic comedy, and this might finally be her year. In an interview with The Hollywood Reporter, directing duo Daniels (aka Daniel Scheinert and Daniel Kwan) shared how the lead role was originally written for Jackie Chan.
But, as Kwan explained, "We were having trouble figuring out the casting for the father figure, and one of us started wondering what happens if we take Michelle's character and flop it and she becomes the protagonist. And the film just opened up in a completely different way." Now, it's impossible to imagine it otherwise, not least because Yeoh finally gets the opportunity to show off what she can do, and on the grandest stage yet. To that end, Yeoh recently opened up about being a role model for Asian actors.
And, as Yeoh is making abundantly clear, a key part of being at the forefront of industry change is confidently advocating for yourself.
Michelle Yeoh emphasized the importance of resilience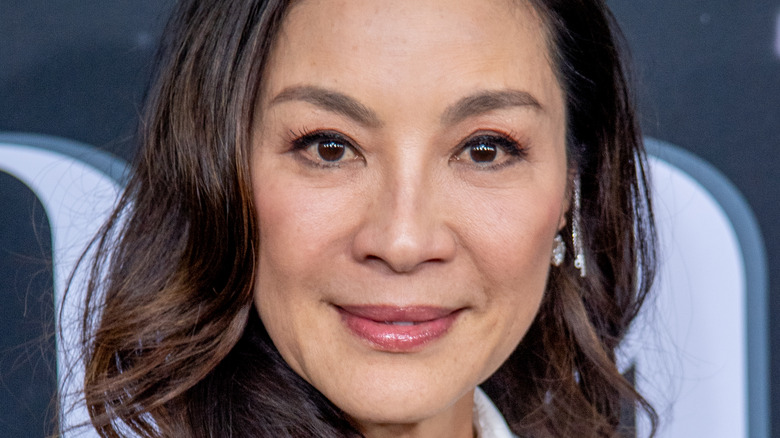 Roy Rochlin/Getty Images
During a chat with People, Michelle Yeoh was asked whether she's witnessed a shift in AAPI representation in Hollywood. As the legendary actor argued, "It's not about other people doing for us. First, we have to do for ourselves." Yeoh continued, "We should never give up. We should always push. We should always step up and step forward to make sure the changes are there." As far as the "Crouching Tiger, Hidden Dragon" star is concerned, Asian actors shouldn't wait around for things to change; they need to make change happen themselves. Yeoh enthused, "We have to change the course. We have to. We have brilliant storytellers. And when we tell a story, like 'Everything Everywhere All at Once,' Hollywood said so." 
Fans recently had their prayers answered about whether "Crazy Rich Asians" will get a sequel, with the second installment officially put into production. Yeoh, naturally, is expected to return as fearsome matriarch Eleanor Sung-Young. As The Independent points out, finally, on the cusp of turning 60, the beloved star is getting her due. And not a moment too soon, even as far as Yeoh herself is concerned. In response to co-star Jamie Lee Curtis arguing that Yeoh had to wait for the rest of the world to pay attention to her, she acknowledged, "I waited a long time for this. ... I was patient. I was resilient. I never stopped learning. And so I was ready when the opportunity did present itself."