Charlize Theron Reveals Why She Never Got Married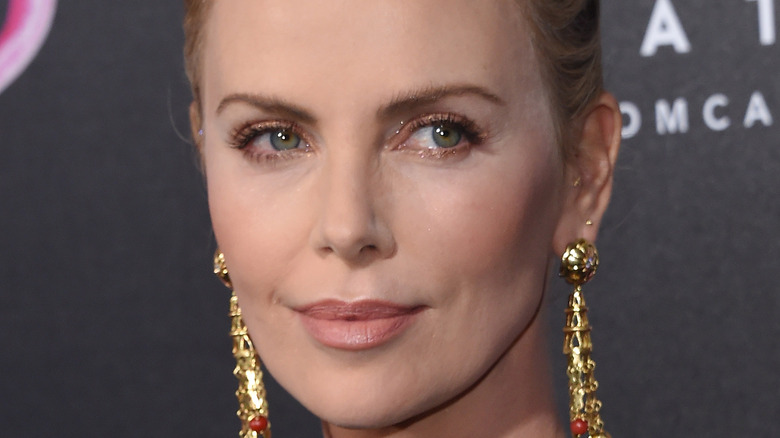 DFree/Shutterstock
Actress Charlize Theron is known for being a strong female role model and she's has taken on some pretty dangerous roles in her career. From starring in "Mad Max: Fury Road" to playing a serial killer in "Monster," she's had to endure some hard core training for several of her film roles (via Insider). The Golden Globe winner is not one to shy away from difficult things, and part of that may stem from her traumatic childhood.
Theron told The New York Times that when she was just 15 years old, her mother shot and killed her alcoholic and abusive father out of self defense. Theron has done the work to reconcile with the trauma of the past, "I survived that, and I'm proud of that. I've worked hard for that, too. And I am not scared of that." What happened to her has helped shape who she is today, "I am not fearful of the darkness. If anything, I am intrigued by it, because I think it explains human nature and people better."
With a full and successful life, Theron doesn't see marriage in her future, but it has more to do with her present than her past.
If you or someone you know is dealing with domestic abuse, you can call the National Domestic Violence Hotline at 1−800−799−7233. You can also find more information, resources, and support at their website.
Why Charlize Theron isn't looking for a spouse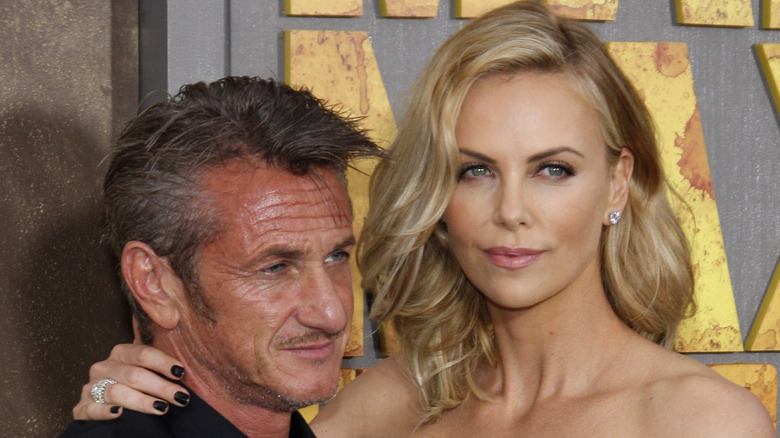 Tinseltown/Shutterstock
Charlize Theron has had her share of romantic relationships. She's dated Ryan Reynolds, Stephan Jenkins from the band Third Eye Blind, and is rumored to be dating actor Gabriel Aubry (via Us Weekly). Her longest relationship was with actor and director Stuart Townsend from 2002-2010 (via InStyle).
Theron most recently dated actor Sean Penn. There was speculation that she and Penn were engaged, a claim that Theron refutes (via People). Marriage was never on the table according to her.
These days, Theron isn't necessarily looking for a relationship and knows what she'll require in a partner. On the Drew Barrymore Show, Theron said, "I feel like I'm in a place in my life where you gotta come with a lot of game," she explained. "The kind of game that's like, 'My life is really good, so you better be able to bring that and maybe better,' because I just won't accept anything less."
Still, Theron maintains she plans to stay single, "I never wanted to get married. That's never been something that's important to me" (via People).
Charlize Theron says her kids are enough
Though Charlize Theron isn't looking to tie the knot doesn't mean that she lacks love in her life. She has found great joy and fulfillment in her children, Jackson and August (via SheKnows).
On The Howard Stern Show, the radio host pressed Theron about settling down. "But you want a great love of your life," he said. Theron replied, "I have two amazing little great loves of my life right now. Life is filled with love."
She continued, "My life right now doesn't allow room for something like that to happen."
Theron explained that her life is very full and wonderful right now, just the way it is. The actress got candid and said she honestly doesn't know if she will "ever be able to live with someone else again." Then she joked, "I don't know if I'm going to be able to f****** deal with that ever again. I'm too old for that s***."