The Truth About Susan Flannery And Katherine Kelly Lang's Friendship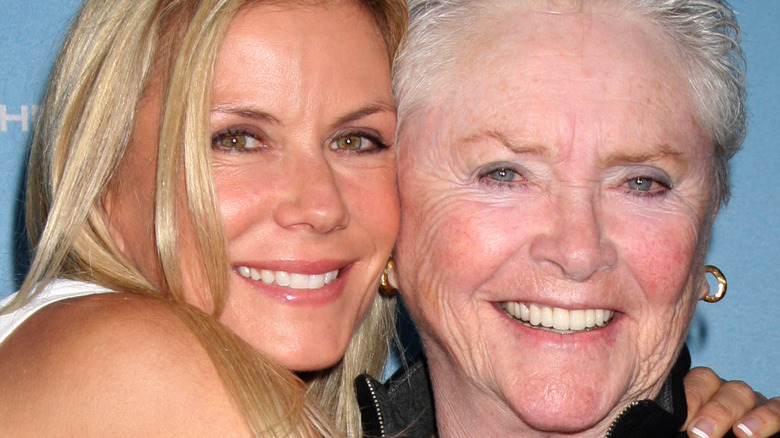 Kathy Hutchins/Shutterstock
Katherine Kelly Lang and Susan Flannery are two of the original cast members of "The Bold and the Beautiful." Throughout their time together on the show, their characters, Brooke Logan and Stephanie Forrester, were often at odds.
It wasn't until near the end of Flannery's time on the series that their characters began to mend fences. Before that could happen, though, Stephanie and Brooke were embroiled in a highly contentious rivalry. Whether they were fighting over Eric and Stephanie's relationship or Brooke and Ridge's, both women always delivered stellar performanaces.
However, even though the two spent most of their screen time as enemies, they had a far different real-life relationship. From a mentor-student dynamic to hangout sessions behind the scenes, these two have remained close over the years. 
Flannery's character's death on "The Bold and the Beautiful" wasn't the end of her connection to Lang, either. It was merely the end of one chapter and the start of another.
Susan Flannery was a mentor to Katherine Kelly Lang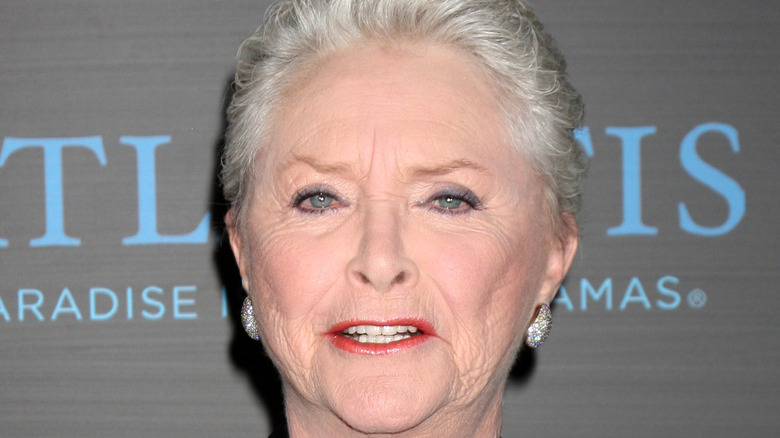 Kathy Hutchins/Shutterstock
Katherine Kelly Lang and Susan Flannery starred on "The Bold and the Beautiful" at the same time, but the former had far more acting experience than the latter. Per Showbiz CheatSheet, Flannery served as a mentor to Lang throughout their time together on the soap. 
"I learned so much working with Susan," Lang said. "She taught me a lot. She's tough and doesn't back down. The show and her character meant so much to her. We had the best time working together."
In fact, Stephanie died in the actresses' final scene together (via Michael Fairman TV), signaling the end of their on-screen relationship. Their bond was strong enough by the end of Flannery's run on the series that Lang was the only logical choice for her final scene partner.
Lang learned a lot from Flannery, and she is now considered by many to be the new matriarch of the series. After years of being taught by a living legend like Flannery — and as one of the only two original cast members left on the series — Lang is embracing her role. 
However, even though Flannery has long since left the show, their friendship persists.
The actresses still make time for each other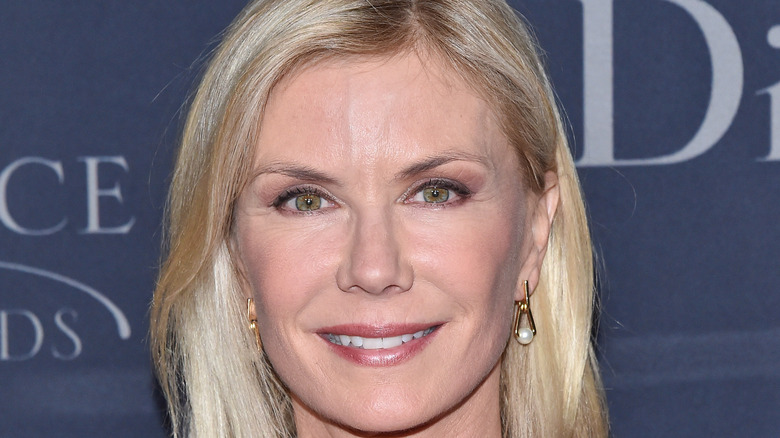 DFree/Shutterstock
Susan Flannery left "The Bold and the Beautiful" in 2012, but her exit hasn't slowed down her friendship with Lang.
In an Instagram post from 2018, Lang shared a snapshot with Flannery. She wrote: "I don't get to see Susan as often as I like to but when I do it is heaven. I miss her so much on and off B&B. She is such an amazing strong person and I love her like crazy!" During their visit, they were all smiles and full of nothing but love (via Soap Hub). 
This is a drastic change from the venom spewed by both women at each other throughout their more than two decades together on the show. It's a testament to their acting abilities to convey such hatred on camera but maintain a healthy and loving relationship behind the scenes. 
Regardless of whatever sins Brooke has committed against Stephanie on the show, the actresses' real-life connection is still going strong.