Jenny Slate On Marcel The Shell With Shoes On's Long Journey To The Big Screen - Exclusive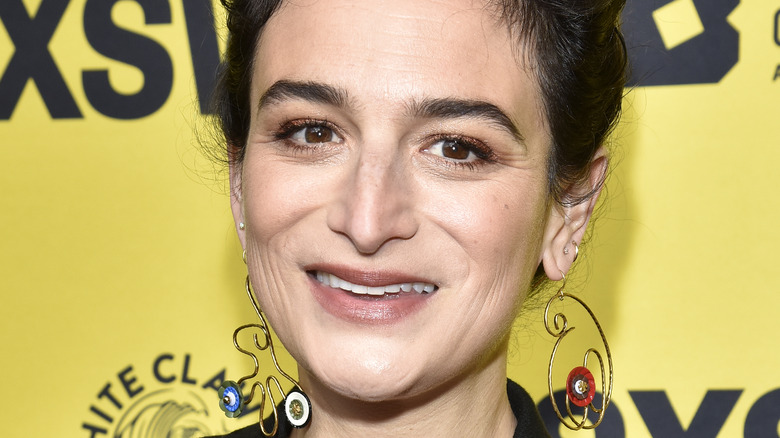 Tim Mosenfelder/Getty Images
We all know the saying "the devil works hard, but x works harder," where "x" is filled in with someone's name to accentuate their work ethic and tenacity. In fact, the phrase is often used in relation to Kris Jenner, the mom-ager behind Kim Kardashian and her sisters. However, one might argue that it's even more applicable to Jenny Slate, the comedian, actress, and author who can seemingly do it all.
Slate may be "picky" about working with brands, but she definitely stays busy. The actress recently partnered with Tillamook, the extra-creamy creamery, on its Partnership for Creamier Ice Cream, which not only sees her starring in a zany commercial but also generally advocating for the cheese and ice cream brand. After all, Tillamook is known for using more cream than the U.S. Food and Drug Administration requires to define something as ice cream, which in turn makes their products next level.
At the same time, Slate is promoting her upcoming film, "Marcel the Shell with Shoes On," which lands in theaters on June 24. The film not only comes from A24, the same production house as "Everything Everywhere All at Once" — Slate holds a part in that film, too — but also acts as a return to form for Slate. The "Obvious Child" star first played Marcel in a short in 2010, but this new movie is Marcel's feature film debut 12 years later.
In an exclusive interview with The List, Slate not only revealed what drew her to work with Tillamook but also extrapolated on her new film's decade-long journey to the big screen, including who's worked with her on "Marcel" along the way.
Marcel is like 'an old friend' for viewers and Jenny Slate alike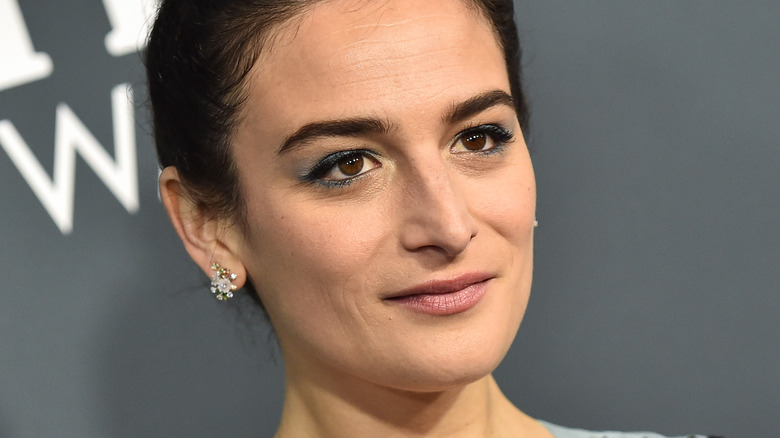 DFree/Shutterstock
If Jenny Slate quitting "Big Mouth" made you think you wouldn't see the "Zootopia" actor on your screen for a while, you'd be — rather fortunately — incorrect. Slate's "Marcel the Shell with Shoes On" will release in theaters nationwide in less than a month, and no one is more excited than Marcel's voice actor herself. 
However, this doesn't mean that she wants to give too much about the film away. "If you like the 'Marcel' shorts — we created them a decade ago — you'll be really happy to see that he hasn't gotten a Hollywood makeover, he's still himself," Slate told us. But how does she feel about it? "In the end, it is the movie we intended to make and we're incredibly proud of it because it's truthful and it really sticks to our original purpose," she further explained.
The reason the project turned out so well? Naturally, the people involved. "The movie's written and co-written, and completely directed by, Dean Fleischer Camp. We also have a co-writer Nick Paley and our producer Elizabeth Holm," Slate said; she had previously worked with Holm on "Obvious Child." 
"We really had a creative vision that we wanted to be able to stick to. And we were lucky to find funding and a creative partnership through Cinereach to make this movie independently and to be able to really make our own creative choices," Slate concluded. Ultimately, "Marcel" is a testament to making dreams come true — and of how far art can go when it's trusted and funded.
Ice cream lovers can participate in Tillamook's Partnership for Creamier Ice Cream on Instagram and TikTok. Jenny Slate's new movie, "Marcel the Shell with Shoes On," lands in theaters on June 24.