Jenny Slate Explains Why She's 'Picky' About Working With Brands - Exclusive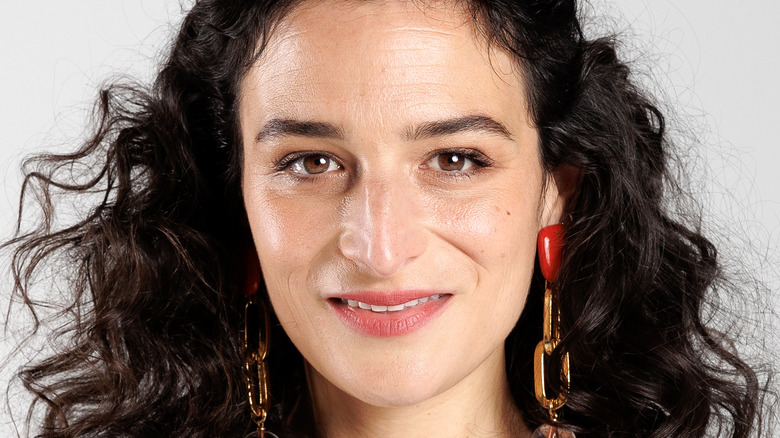 Rich Polk/Getty Images
We may receive a commission on purchases made from links.
In Hollywood, you have to stay busy to succeed, which often means stepping out of your comfort zone, learning new skills, and more. For Jenny Slate, this appears, at least on the outside, to come naturally. The Massachusetts native is known for acting in films like "Obvious Child," "The Secret Life of Pets," and Disney's "Zootopia" (via IMDb), but she's also an author, having penned a book titled "Little Weirds," which was published in 2019. On top of all that, she's a comedian, with her first Netflix special, "Stage Fright," releasing in the same year.
Just as 2019 saw Slate conquering many realms, 2022 thusly sees the "Gifted" actor pursuing many ventures. Slate recently appeared in A24's "Everything Everywhere All at Once," which continues to dominate headlines, and she's leading A24's upcoming "Marcel the Shell with Shoes On," reprising the Marcel role after portraying the titular seafaring being in shorts dating back to 2010. Now, over a decade later, Marcel's taking to the big screen in June.
Slate has partnered with cheese and ice cream company Tillamook. As part of its Partnership for Creamier Ice Cream, Slate is both raising awareness for Tillamook's ice cream, which uses more cream than the U.S. Food and Drug Administration requires to label something as such (via Dairy Foods), and promote sharing ice cream with family, friends, neighbors, and more. After all, who doesn't need some community right now?
Recently, we were lucky enough to chat with Slate, and in an exclusive interview with The List, the comedian revealed how she chooses the brands with which she partners, describing herself as "picky" along the way.
Tillamook was a natural partnership for Jenny Slate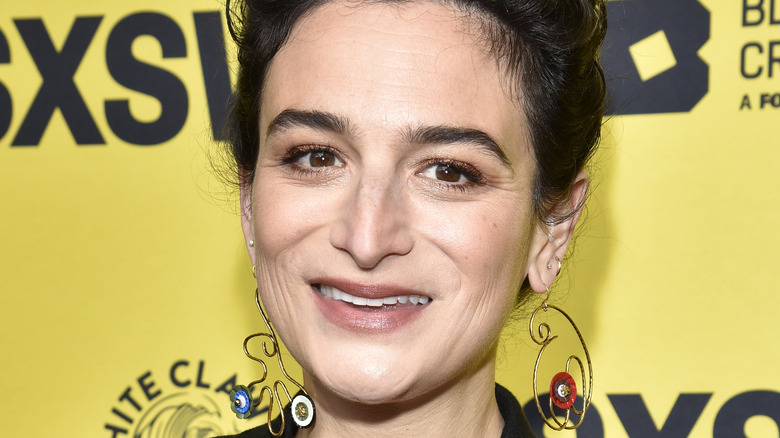 Tim Mosenfelder/Getty Images
Whether you know Jenny Slate for owning a haunted house or keep up with her big family news — or both! — you undoubtedly know that she isn't a celeb that promotes any brand willy-nilly. In fact, she describes herself as "picky" when it comes to partnering with companies, and for good reason.
"I can be very, very picky, which is honestly why I haven't done a lot of brand partnerships because I want to be able to say, 'Yes, I really like this,'" Slate told us. Still, there's another reason why she's choosey about her partnerships. "I'm a comedian, I want it to be funny. And also I am me, I want it to be nice. I want to be a part of something that is kind."
If you follow Slate on social media or have seen her credits or acting special, you can tell immediately that she's a kindhearted person. This is what led her to Tillamook. On filming her commercial for the company's ice cream campaign, she added, "Everybody was so, so nice to me. And it was really fun to film it," before adding perhaps her favorite part: "We filmed in the actual supermarket."
Ultimately, what Slate has taught us — and continues to teach us — outside of the fact that she'll only partner with folks in whom she really trusts is that kindness goes a long way. So does ice cream, so don't be surprised if we grab a spoon and join in the fun with you.
Ice cream lovers can participate in Tillamook's Partnership for Creamier Ice Cream on Instagram and TikTok. Jenny Slate's new movie, "Marcel the Shell with Shoes On," lands in theaters on June 24.