Princess Charlene Of Monaco Slams The Media While Giving An Update On Her Health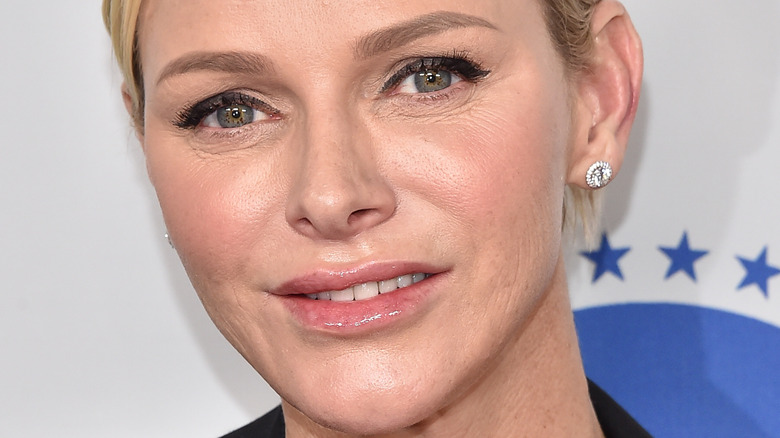 DFree/Shutterstock
When we see royalty in the headlines, the news is often about the United Kingdom's royal family. The British monarchy is by far the most renowned (via Beverly Hills Magazine). Now that they've had the controversial exit of Prince Harry and his wife Meghan Markle paired with Queen Elizabeth celebrating her Platinum Jubilee — which will include the first-ever corgi derby — all eyes are on the U.K.
However, there are several other famous royal families across the globe, and Monaco's star-studded family tree may even give the English monarchy a run for its money. Prince Rainier III of the House of Grimaldi, Monaco's royal family, married one of the biggest stars from the golden age of cinema, Grace Kelly, in a wedding that would make a Kardashian celebration look small (via Town and Country).
After Prince Rainier III passed away, the son he and Kelly shared, Albert II, took over as prince. Recently, his wife Princess Charlene, a former Olympic swimmer, found herself caught up in the headlines regarding health trouble, and she isn't happy about it.
Princess Charlene didn't hold back on the press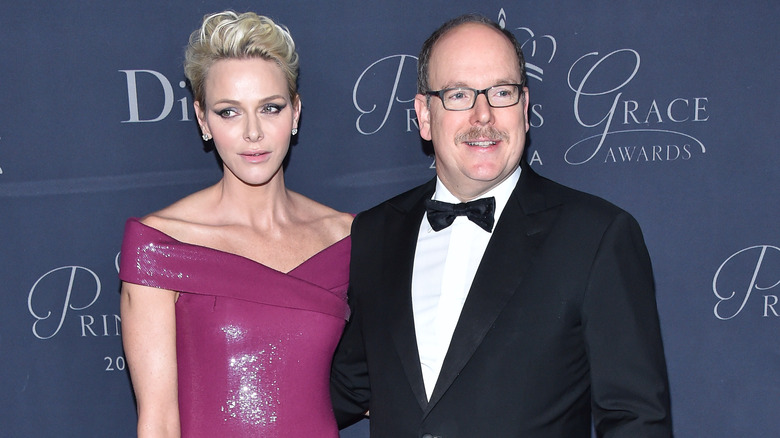 DFree/Shutterstock
Princess Charlene of Monaco made headlines following a health crisis. According to Prince Albert II, after she returned from a six-month trip to her native South Africa that was extended by health problems, it was clear she was struggling. He told People their reunion was short-lived. She left again, this time to get treatment for complications that had left her both physically and emotionally exhausted at a clinic in Switzerland. At the time, rumors that her marriage was on the rocks swirled, but Albert denied the allegations about his relationship with the princess.
After four months at the Swiss clinic, Princess Charlene made a statement. "When I returned to the Principality, I focused all my energy on my children, my husband and my health because they are my priority," she told Monaco-Matin, according to a translation provided by People. "My state of health is still fragile and I don't want to go too fast. The road has been long, difficult and so painful. Today I feel calmer."
However, upon her return, the media was still hinting that she was leaving Monaco for Switzerland permanently and that her marriage was on the rocks. She set the record straight. "You want to talk about rumors of divorce or my new home in Switzerland," she asked reporters, according to People. "Like everyone else, we are human beings and like all human beings we have emotions, weaknesses, only our family is exposed to the media and the slightest weakness is relayed."