The Queen's Platinum Jubilee Celebrations Includes The First-Ever Corgi Derby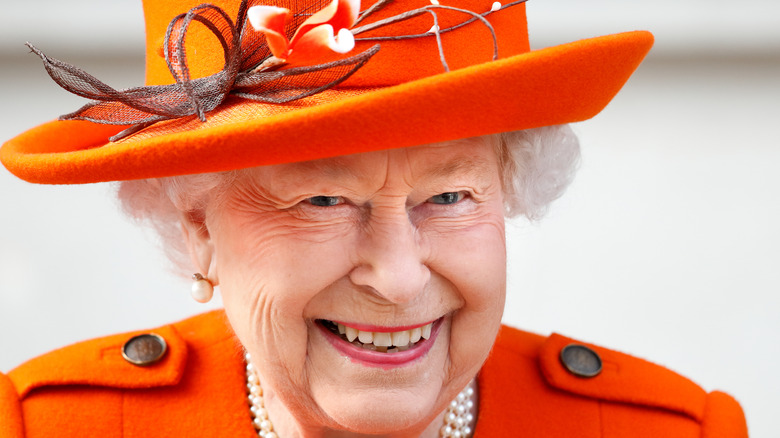 Max Mumby/indigo/Getty Images
Queen Elizabeth is celebrating a historic 70 years on the British throne, and her upcoming Platinum Jubilee celebration will be all about Her Majesty. Some of the events planned for the four-day event include a Thanksgiving service, a lunch, and the Trooping of the Colour, per People. There will also be a live concert – "Platinum Party At The Palace" — featuring an unexpected lineup of all-stars such as Diana Ross, Queen + Adam Lambert, Duran Duran, and more.
While Elizabeth might miss some of the royal events at the Jubilee due to health concerns, she did attend "A Gallop Through History," a star-studded show with a cast of over 1,300 performers and 600 horses, including Dame Helen Mirren in the role of Elizabeth I (via Daily Mail). Her Majesty appeared to have a great time at the event, which wasn't surprising given her affinity for horses. She had been an avid rider for the majority of her life, and reportedly spent a lot of time during quarantine riding with her husband, Prince Philip (per Vanity Fair). Unfortunately, the queen had to give up this favorite pastime at the urging of her doctors. 
Luckily, Elizabeth can still spend time with her other favorite animal: her corgis. According to the American Kennel Club, she received her own corgi, Susan, on her 18th birthday and has had more than 30 corgis since — all of them descended from Susan — so it makes sense that a special Platinum Jubilee event will be focused on her beloved breed.
A special corgi derby will be held in Scotland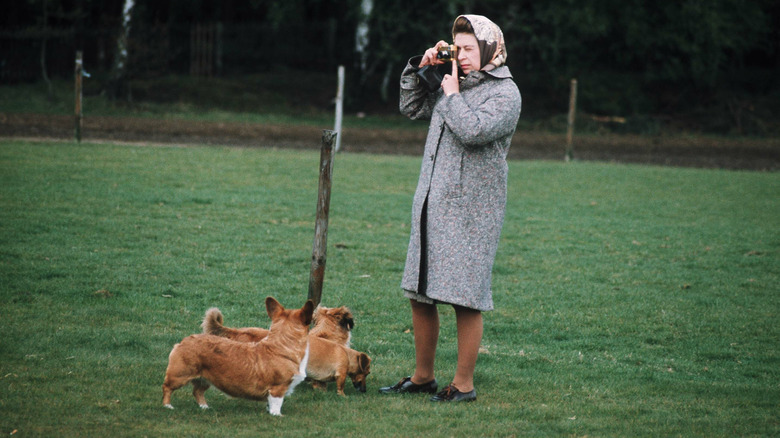 Anwar Hussein/Getty Images
Scotland will celebrate Queen Elizabeth's Platinum Jubilee with a corgi derby, which will feature Her Majesty's favorite breed, including "a distant relative of one of the queen's own corgis named Paddy from Port Seton," according to Royal Central.
The event, which will be held at Musselburgh Racecourse — located six miles from Edinburgh City Centre — will feature seven races and more than $250,000 in prizes. "The Platinum Jubilee Weekend will be a fabulous weekend of celebrations for everyone as well as thrilling racing, it's going to be a fun social occasion, on the Sunday we have the Corgi Derby as well as live family entertainment," Bill Farnsworth, the general manager at Musselburgh, said. "We are delighted to welcome racing enthusiasts, families, groups of friends to couples and anyone else looking for a fun weekend to celebrate this momentous occasion."
These dogs most likely don't live the pampered lives that Elizabeth's corgis have enjoyed, but the event will surely be one to enjoy. Of her dogs' lives, however, a former chef at Buckingham Palace revealed on YouTube that he had to prepare fresh food for the queen's dogs each day — and Elizabeth often feeds the dogs herself!