The Disney Channel Star Who Now Works At A Meadery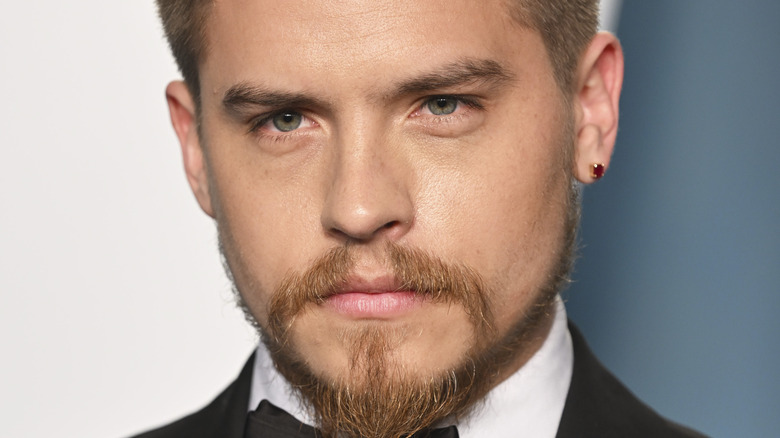 Karwai Tang/Getty Images
For late millennials and Gen Z, Dylan and Cole Sprouse will forever be known as Zack and Cody. But their Disney days are long gone, and the twins have continued to dip in and out of acting. Currently, Cole is seen more regularly on the small screen as Jughead in "Riverdale." And while Dylan has starred in various shows and films since "The Suite Life of Zack and Cody", his passion lies elsewhere. 
Since the age of 16, Dylan has been brewing mead — a type of alcohol that involves fermenting honey with water and yeast, with the addition of other ingredients like fruit, flowers, spices, and hops (via Healthline). What started out as a secret hobby in his parent's garage has become a full-time business, leading Dylan to become the youngest master brewer in the United States, per People. "I don't think there's been a part of my life since I was 16 years old when I didn't have a batch of mead brewing," he said.
Dylan Sprouse started brewing mead when he was a teenager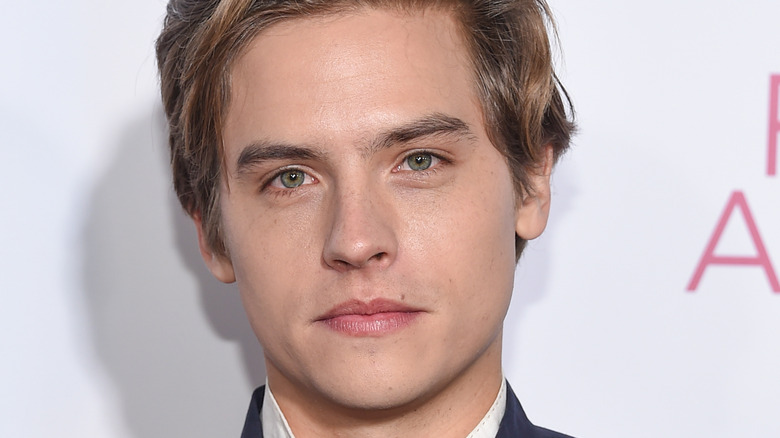 DFree/Shutterstock
Dylan Sprouse's interest in brewing mead came as a result of wanting to drink alcohol with his friends "like most little rascals do," he told Forbes (via YouTube). He learned that you could buy the ingredients legally and just make it instead of trying to buy it. At first, Dylan kept his brewing hidden from his parents. His dad eventually found a batch but was "uncharacteristically" in support of his son's passion — so long as he could try some and that Dylan continued to respect the craft.
Having been diagnosed with ADHD, Dylan had been "looking for a hobby and a passion that would give me a little long-term commitment," he said during an interview with Esquire. Brewing was something that made him feel "mellow," as Dylan explained to Forbes, and gave him "a timeframe of something to look forward to and not get distracted by."
Dylan continued to brew mead well into his college years, but when he finished, he was unsure whether to continue his passion or return to acting. His dad suggested taking an internship or a job in a brewery, so Dylan started working for The King's County, a distillery in Brooklyn. While he only worked there for a "short amount of time," he learned the business and fell in love with everything to do with the process.
Dylan Sprouse has his own label and a brewery in Brooklyn
Dimitrios Kambouris/Getty Images
Following his experience at The King's County, Dylan Sprouse decided to embark on his own brewing journey (via YouTube). Not many people took the actor seriously initially, with many assuming that his label All-Wise was just an endorsement deal. The criticism "hurt as much as it's helped," and spurred Dylan on to prove himself as a brewer and the owner of a brand.
Dylan opened up his own brewery in 2017, situated in Williamsburg, Brooklyn. He runs the meadery with his co-founder and college friend Matt Kwan, who runs the business side of things. Described as being "eager to share his unique style of meed with others" (via the brand's site), developing "his distinct recipes through trial and error."
One of the unique selling points of Dylan's label is the all-natural and local ingredients — especially when it comes to honey. Working with brewer Doug Brochu (via Thrillist), the pair source their honey only from "local beekeepers, makers and growers we know and trust." That, coupled with the way they brew their mead, means the distinct recipes and flavors as it ages.