Kyra Green Recalls Filming A Lady Gaga Chart Topper For KIDZ BOP - Exclusive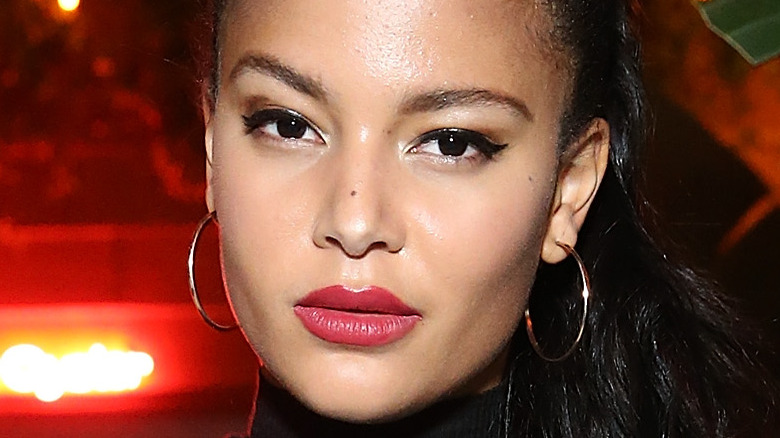 Phillip Faraone/Getty Images
Among the legions of fans who consider themselves reality dating show gurus, new series and increasingly dynamic environments continue to pop up on the scene. From the unique circumstances presented in "Love Is Blind" to the ever-entertaining tension of "Love Island," fresh takes on television dating are redefining the genre. We'd be remiss if we didn't add "Ex On the Beach" to that list (in fact, it should really be at the very top), MTV's unapologetic dating show that brings hopeful singles together in a gorgeous setting — but there's a twist.
Imagine you're Kyra Green — "Love Island" alum, model, and former KIDZ BOP singer — chilling on a gorgeous beach, mixing and mingling with the likes of David Barta and other singles looking for love. Sounds great, right? That is until an ex or two waltzes up to you unannounced, ready to hash things out or pull the curtain over your relationship for good. This is where Green found herself, and we had to get more details about her "Ex On the Beach" experience.
During our exclusive sit down with the star, Green dished about all things "Love Island" and "Ex," but we also got the chance to ask her about her early performing days. Cue KIDZ BOP and immediate nostalgia.
Kyra Green grew up in the heart of the entertainment business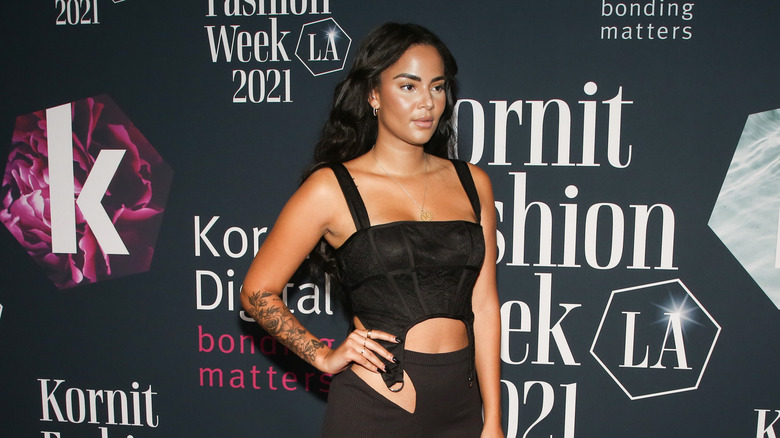 Paul Archuleta/Getty Images
Green dished about her early career with KIDZ BOP — the early 2000s, generation-defining performers who spun then-hits into child appropriate versions. As she grew up in New York City, Green was at the heart of all things performing — and while she didn't listen to KIDZ BOP herself, she took to the stage and belted out some then-chart topping hits.
"It was an insane experience for me and working with adults at a very young age, people were always like, 'You're an old soul,'" Green told us of her early career. "I'm like, 'I've always chilled more with older people from working as a kid in this business.' It was so much fun."Recalling when she shot a music video for KIDZ BOP's version of "Telephone" by Lady Gaga and Beyoncé, Green told us that she was the star of the show (thanks to her height), but immediately felt the demands to perform.
"I had all that pressure, and then we get there on set that day and they decide to glue these disco balls on the side of our heads for different scenes throughout it," Green shared. "But it was still — you had to come, you had to be a professional, and you had to pick choreography and get the music video done."
What does Kyra Green think of her KIDZ BOP days now?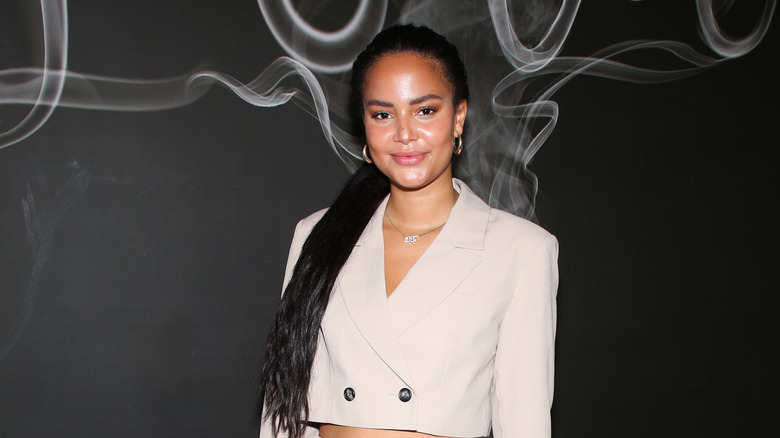 Paul Archuleta/Getty Images
KIDZ BOP is still going strong, but for us 1990s kids who weren't allowed to listen to the chart topping hits that had all the "inappropriate" language, KIDZ BOP renditions allowed a bit of a reprieve from the pressures of fitting in with the crowd. While Kyra Green has gone on to bigger things amid her reality television career, she still looks back at her KIDZ BOP experience fondly (and maybe with a sense of humor).
"It's hilarious. I look back because all the videos are still on YouTube, but I'm like, 'This is so funny,'" Green told us. She has a point — just think about watching a home movie of you when you were 10 or 11, wanting to melt away from the camera's gaze due to the acne and braces and everything else that came with being a middle schooler.
"[It's] me looking like a little chipmunk, some teeth missing at different points, throughout my KIDZ BOP career and that's going to live on the internet for everyone to see," Green said, laughing as she recalled the experience.
"Ex On The Beach" Season 5 airs Thursday nights at 8:00 p.m. ET/PT on MTV.