Meghan Markle Makes An Unexpected Personal Trip To Uvalde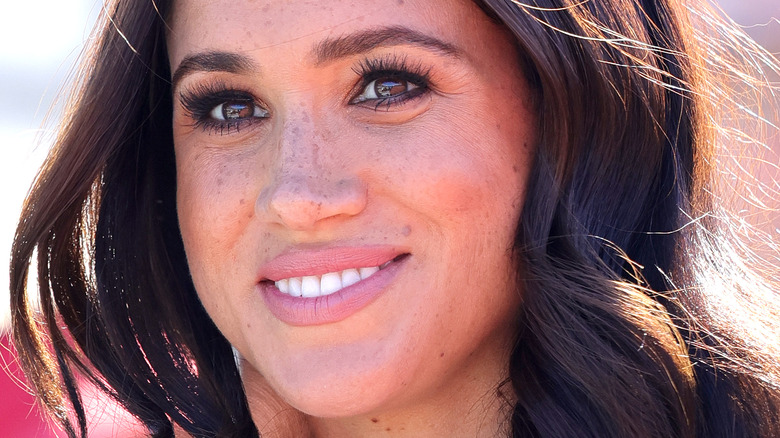 Chris Jackson/Getty Images
On May 24, two teachers and 18 elementary school students lost their lives in a school shooting in Uvalde, Texas. The tragedy, which is the worst in Texas' history, shook the entire world. Everyone from politicians to teachers and celebrities to school-aged students have taken to social media to share their condolences and support for the town and families involved. But some people are taking it one step further and showing up — literally. Meghan Markle took a personal trip to Uvalde for the sweetest reason, and it will make you forget that she isn't royal. 
When Meghan and Prince Harry left the royal family, people were confused. After all, why would anyone give up a life of castles and private jets to be a civilian in California? Well, it turns out that it was just for that — to have the freedom to use their voices. And they have.
Since leaving the royal family, the pair has spoken out about everything from COVID-19 to media coverage. The pair even said in their Oprah interview that being able to speak about topics that mean a lot to them has been liberating. Now, Meghan is using her voice once again to honor the victims of the country's latest tragedy.
Meghan Markle visited the Uvalde school shooting memorial in Texas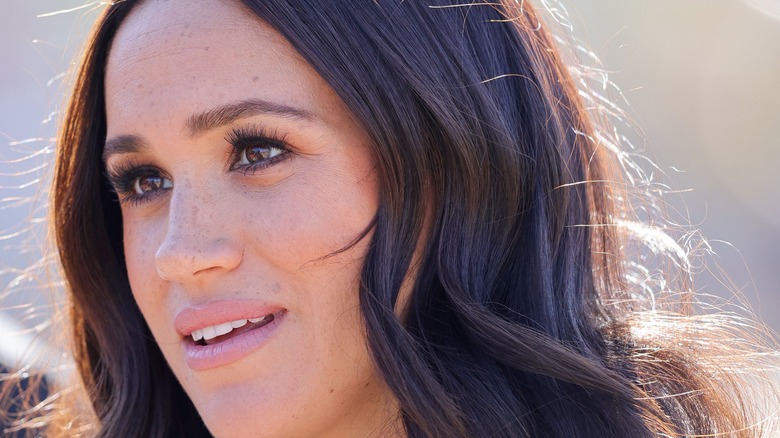 Meghan Markle showed her support for the victims of the Uvalde school shooting by visiting the memorial outside Uvalde County Courthouse on May 26. She showed up in jeans and a t-shirt to lay flowers in front of the cross of 10-year-old victim Uziyah Garcia. According to People, a spokesperson for the Duchess of Sussex said that "Meghan took the trip in a personal capacity as a mother, to offer her condolences and support in person to a community experiencing unimaginable grief." 
The trip to Uvalde was very much a personal trip. Meghan is no longer a member of the royal family, so she has the luxury to make her own personal choices on when and where she shows up. This trip was not to pay respect in honor of the royal family. It was to show her respect as a mother herself. 
Meghan wore a pair of cropped jeans, sneakers, and a baseball cap for the appearance. She did the trip alone, leaving Prince Harry, Lilibet, and Archie back in California where the family is gearing up to go visit their family in England. You know, Queen Elizabeth who has the country celebrating her Platinum Jubilee. 
She donated food to a blood drive while she was there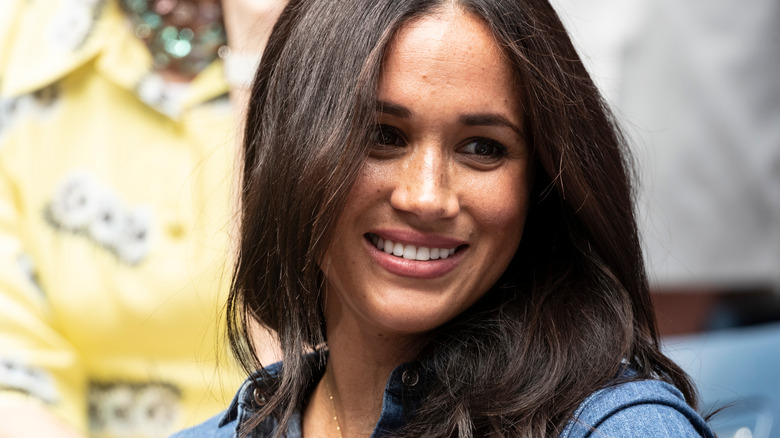 The Uvalde school shooting memorial wasn't the only stop Meghan Markle made during her time in Uvalde, Texas. According to Buzzfeed, Meghan stopped to donate beverages, sandwiches, and desserts to volunteers at the Herby Ham Activity Center. Wearing a mask, jeans, and a baseball cap, the Duchess of Sussex strolled in and no one realized who she was. 
"She was just really sweet," a volunteer tells Buzzfeed. "She just kind of walked in with her crew and started putting ice waters in the bucket with us and laying out chips for the people who were needing snacks before and after donating." She added, "It's funny, we didn't even know it was her until after she left and now we're so sad. I mean, to be honest, we thought she was our neighbor."
The 40-year-old might not be royal anymore, but that doesn't mean she's stopped stepping up for causes that she believes in.