The Queen's Platinum Jubilee Celebration Will Honor Princess Diana In A Historic Way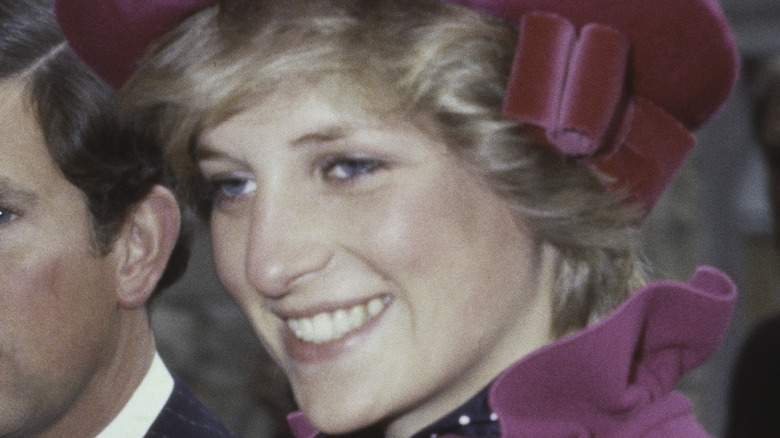 Fox Photos/Getty Images
The United Kingdom is pulling out all the stops to mark the historic event that is Queen Elizabeth's Platinum Jubilee. In February 2022, Her Majesty became the longest-serving British monarch in history after a landmark 70 years on the throne. As the official royal family website notes, the jubilee will be celebrated by the people of the United Kingdom with a string of "spectacular events" and a special four-day weekend between June 2 and June 5.
The queen's record time on the British throne not only exceeds past monarchs, but is likely to surpass the reign of future monarchs as well. Based on birth dates shared by the BBC, if Prince Charles were to take over today, he would be 143 years old before matching his mother's record, while Prince William in the same capacity would also need to reach the age of 109. Those statistics come on top of Ipsos polling which shows waning enthusiasm for a continued monarchy. 
While the queen may remain unmatched in longevity, she may be surpassed in popularity by the gone-but-not-forgotten Princess Diana.
One of Princess Diana's most famous accessories will be on display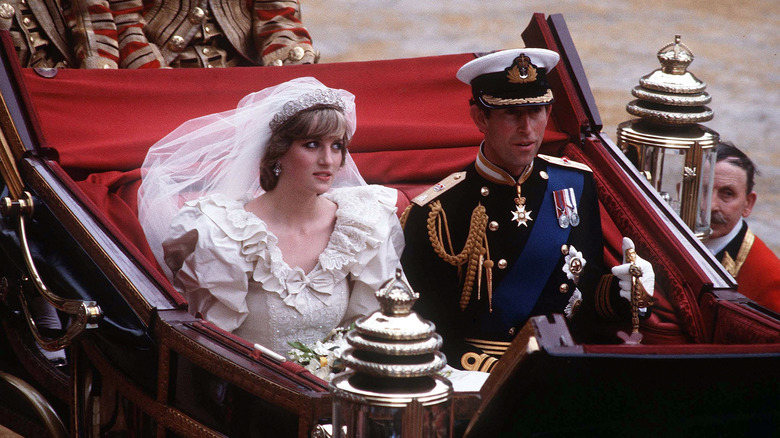 Anwar Hussein/Getty Images
To say that the legacy of Princess Diana continues to this day is a severe understatement, and former royal correspondent Stephen Bates shared his view on the British public's craving for their lost princess with TIME. "People invested a lot of emotional intensity in her, and then were disillusioned by the fact that the royal family hadn't changed and that it could treat this prize asset in the way that it did," he said. Shows such as "The Crown" help mark this ongoing popularity to which Bates added, "I think the fascination with [Diana] continues."
Capitalizing on both current celebrations and past fascination, the famed Spencer tiara worn by Diana at her royal wedding will be on display during the jubilee event. "The queen's jubilee celebrations have given us the perfect opportunity to put on public display an outstanding selection of tiaras from noble and royal provenance, many of which haven't been exhibited in decades," said Kristian Spofforth, who serves as head of jewelry at Sotheby's London, per People.
The stunning jewels boast a heart-shaped central theme in keeping with the tiara's creation for the wedding of Lady Cynthia Hamilton, Diana's grandmother. Flowing from the center, the band continues with "running scrolls interspersed with star and trumpet-shaped flowers" and "is set throughout with circular and rose-cut, cushion and pear-shaped diamonds." The famed tiara can be seen at Sotheby's on New Bond Street in London during the exhibit called "Power & Image: Royal & Aristocratic Tiaras," which is open from May 28 to June 15.