Luke Kleintank Of FBI: International Explains How The Cast Became So Close - Exclusive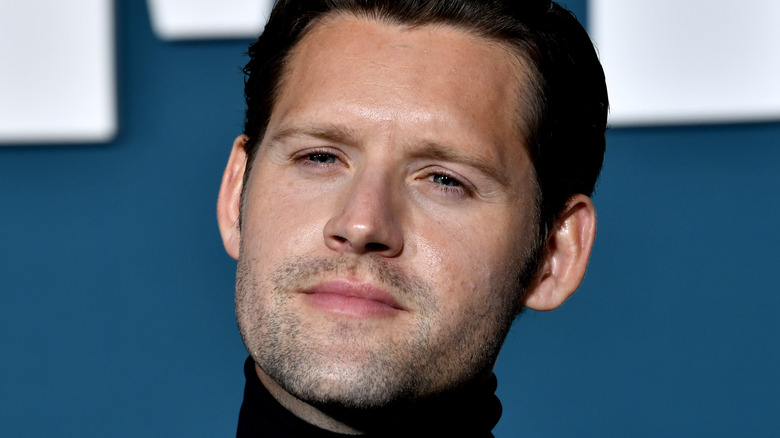 Frazer Harrison/Getty Images
Luke Kleintank is starring as Special Agent Scott Forrester in CBS's latest "FBI" series spinoff, "FBI: International." The third show in the "FBI" franchise follows an elite FBI Fly Team as they investigate international crimes and potential threats to the U.S. abroad. After a successful first season, the new series has already been picked up for Seasons 2 and 3 (via Variety).
You may recognize Kleintank from one of many popular series he acted in before "FBI: International." He's had roles in "Law & Order: SVU," "CSI," "Pretty Little Liars," and "The Man in the High Castle," to name a few. But during an exclusive interview with The List, the actor shared that his experience filming "FBI: International" was completely different than any other project he's been a part of. 
One of the most significant differences is the relationship he has with his castmates. Kleintank opened up about how he and the other actors grew close, why those relationships are so valuable to him, and how they've helped each other through challenging moments.
They had to rely on each other in a new country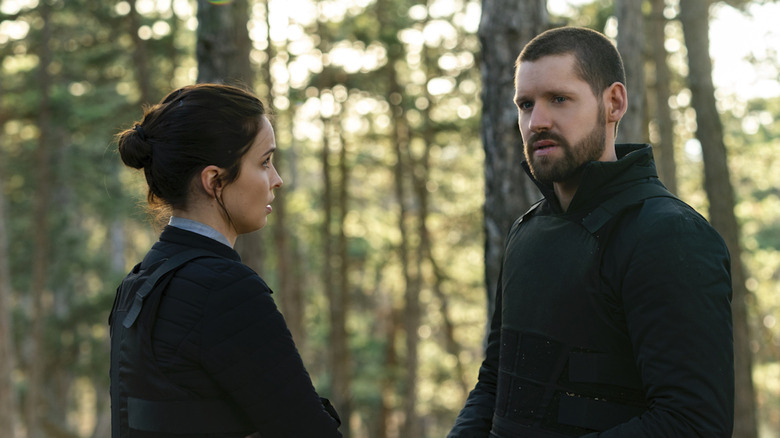 Katalin Vermes/CBS ©2022 CBS Broadcasting, Inc.
Because this "FBI" spinoff takes place overseas, they primarily filmed in Budapest, Hungary. Shooting on location definitely lends some authenticity to "FBI: International," but it also means the actors had to move their lives there for filming. "It felt like it was a huge decision for everybody to take their lives and move it all the way to Budapest and start in a new place [where] actually none of us had ever been. It felt like a huge choice and a risk," Luke Kleintank said.
Because they were all in an unfamiliar country away from friends and family, Kleintank said the cast relied on each other a lot. "We are out together. We're having drinks. We're going, we're singing karaoke. We're at each other's houses. We depend on it. We actually depend on each other, which is rare," he said. 
Kleintank added that he doesn't know if they'd have had the chance to get so close if the show had been filmed in the U.S. He explained that on sets where the cast is closer to home, it's easier to go back to your friends and family after shooting and not build as close of a bond with castmates. "We didn't know anybody. It's a forced friendship, but it actually became a real friendship," he said.
How they helped each other through filming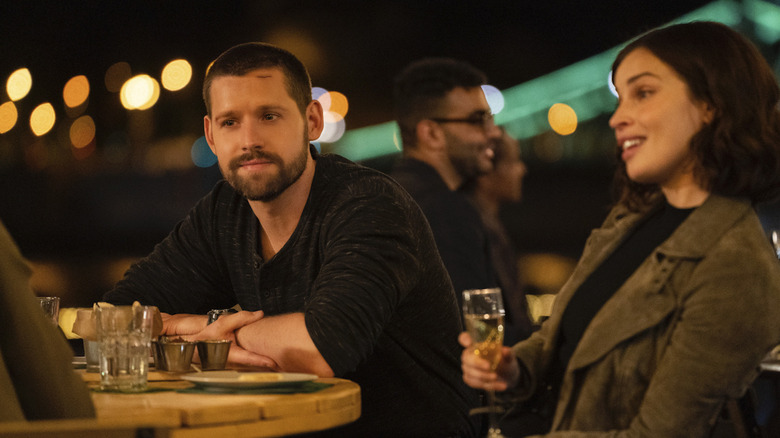 Nelly Kiss/CBS ©2022 CBS Broadcasting, Inc.
The bond between the castmates was great for morale during their free time, but according to Luke Kleintank, it also helped them while filming the series. The actors' close relationships made it easier to work with one another and appear as an elite FBI team on screen. "We're the fly team ... Our actors team is, it feels like we are the fly team because we know nobody else. This is us. I've said it again and again, it's like, life imitates art. We really are the best of the best," the actor said.
Having those relationships also helped the cast to get through the rigorous shooting schedule. According to Kleintank, the series shot for 10 months and filmed for up to 12 hours on some days. Because they spent so much of their time together, he said they were able to help each other on the job and personally on challenging days. "We really lean on each other to talk through our personal anxieties and our personal emotions and whatever's happening in your life and your days ... Everyone has a life outside of [work], and they're dealing with their own things ... so we depend on each other."
"FBI: International" will return for Season 2. Season 1 episodes are available now for streaming on CBS.com and Paramount+.