How The May 30 New Moon Will Affect You If You're A Gemini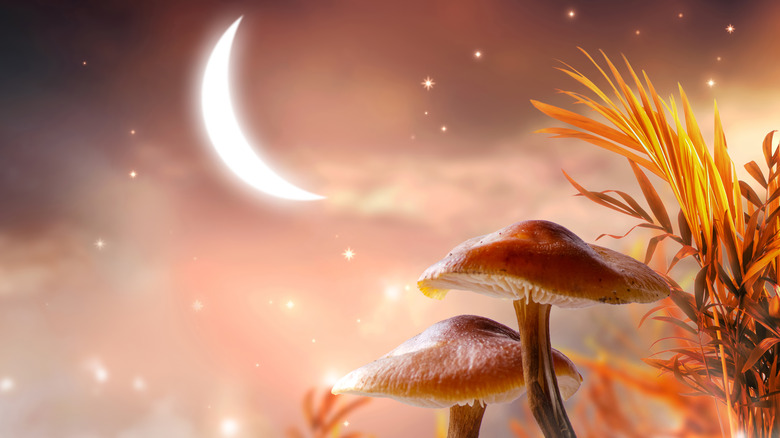 Julia Ardaran/Shutterstock
The new moon on May 30 is quickly approaching, and it's bringing with it some new vibes to refresh and renew your energy as spring rages on, per Bustle. Although Mercury retrograde may still be causing problems and miscommunications in our lives, a fresh start is coming. According to InStyle, the lunation falls under the sign of Gemini, an air sign associated with charm and excellent communication skills. This means that this month's new moon will bring themes of connection for many members of the zodiac, but will also highlight listening skills. In addition, the focus may also be drawn to our personal lives and careers during this time.
Woman and Home adds that the Gemini new moon brings a season of change and it may bring a feeling of light-heartedness and appeal to a more carefree side of your personality. While it can be fun to cut loose every now and then, remember to stay focused and continue to work towards your goals.
If you're a Gemini, this is your season to shine. The lunation will have you focused on yourself, as well as your aspirations.
Gemini should focus on themselves during the new moon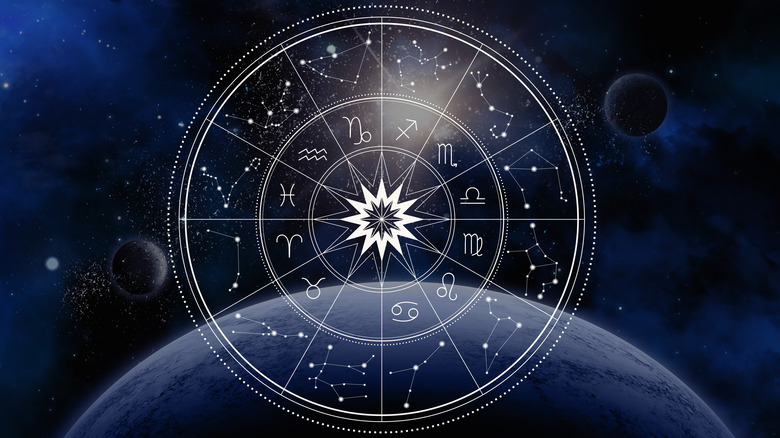 Yaum Kumar Verma/Shutterstock
If you were born under the sign of Gemini (May 21 to June 20), the new moon on May 30 will have you focused on yourself, but don't feel guilty about showing yourself some extra love, per Woman and Home. The lunation will highlight your personality and self-confidence and inspire you to transform whatever parts of yourself you've been looking to change. Whether it's your health, finances, social life, or even your love life. If you've been looking to make a change, now is an ideal time. In addition, if you find that the people you've been spending time with aren't supporting you during this time, it may be time to make some new, like-minded connections.
According to Bustle, Mercury retrograde may have done a number on you, but a little self-reflection will help ground you. However, as the last days of retrograde come to pass, Gemini will feel the heaviness fade away and really begin to look toward the future. Now is the time to reflect on your hopes and dreams, and begin making a plan to bring it all together. Meanwhile, the new moon will offer an opportunity for deep rest and relaxation.
Gemini should take time to relax during the new moon on May 30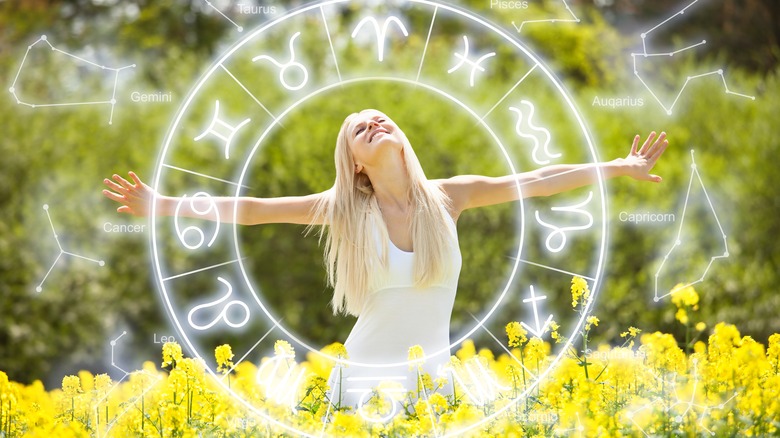 Andrey_Popov/Shutterstock
Allure reveals that Gemini may also feel the need for some major rest and relaxation during the intensity of the new moon on May 30. It's important to remember some simple rest, like a long nap or an easy stroll in the park, can be what your body, mind, and spirit need. After feeling renewed and energized, to get social and let your spirit run free, getting off your feet and taking some time to recharge your batteries may be just what you need to go into the month of June feeling on top of your game.
According to InStyle, this lunation will also give Gemini some perspective about their personal passions. Building your brand could prove to be beneficial during this time, and working alongside those you trust to accomplish some of your goals. It's your season, and you'll feel super energized to get things done and take the steps to create a life you love.
It looks like Gemini will have a lot to think about and plan for during the new moon, and it seems that some good days lie ahead for the air sign.