How The May 30 New Moon Will Affect You If You're A Virgo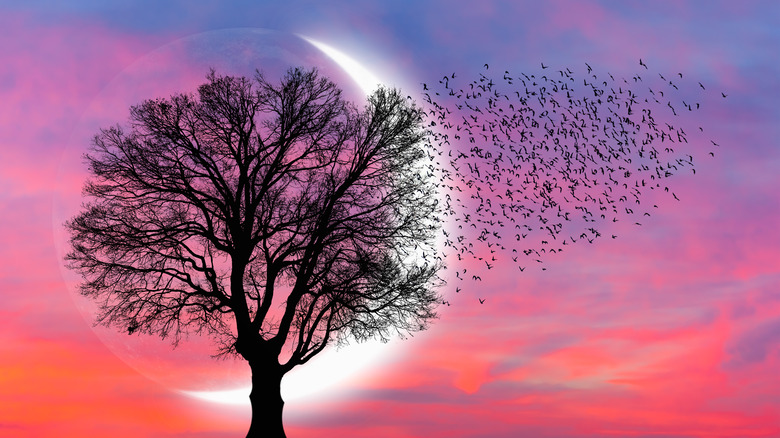 muratart/Shutterstock
The new moon on May 30 is set to bring some fresh, new vibes for many members of the zodiac. New moons are known as ideal times to reset and start new chapters (via Stylecaster). This could mean creating new short-term or long-term goals, getting your health back on track, creating more time for self-care, reconnecting with friends and family members, or simply meditating, manifesting, and journaling.
This month's new moon falls under the sign of Gemini and is said to be a time of light-heartedness, open-mindedness, and communication, per Bustle. According to InStyle, the new moon will bring a renewed sense of energy to many, and give many the motivation or inspiration that they've been lacking to complete projects they've been putting off, particularly when it comes to their living environment.
However, Mercury is still in retrograde and has the possibility to create some issues such as technical difficulties, miscommunication, and other annoyances. Take those in stride, and things should turn around when retrograde ends on June 3.
For those born under the sign of Virgo, the new moon will bring themes of career and love.
Virgo should reflect on their career during the new moon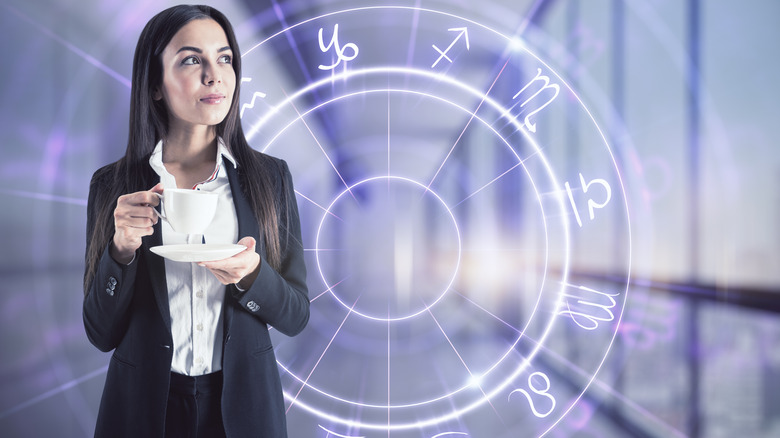 Golden Dayz/Shutterstock
If you're a Virgo (born between August 23 and September 23), the new moon on May 30 is set to highlight your tenth house of career, per InStyle. According to Bustle, Virgo may be feeling a bit off when it comes to working, and that may be due to Mercury retrograde. However, the new moon is set to bring some new vibes to the situation. During this time, you may feel compelled to make a change when it comes to your career. This could mean a number of things such as changing jobs, starting a side hustle, or inquiring about that raise you feel you deserve.
Woman and Home suggest that Virgo may be dragging their feet about making these changes. However, the upcoming lunation proves to be a good time to test the waters and take a chance, especially if you're looking to turn something you're passionate about into a source of income. Just because you're good at your current job doesn't mean that it's what you're supposed to do forever. Taking a risk could have you seeing big rewards, but only if you're mentally prepared for what comes next.
Meanwhile, Virgo may also see a big change in their romantic life during the new moon.
Virgo will be focused on their intimate relationships during the new moon on May 30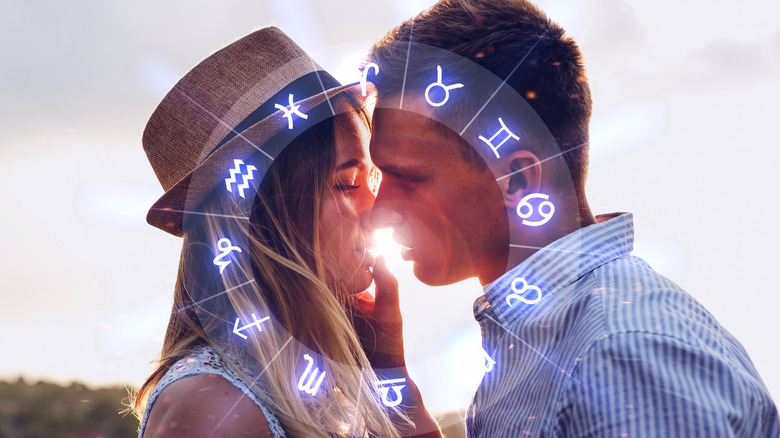 Miha Creative/Shutterstock
Around the time of the new moon on May 30, Virgo may feel drawn to examine their love lives. The earth sign is said to have some strong vibes surrounding their intimate relationships during the lunation, per Allure. In addition, ELLE notes that Virgo will get a big infusion of energy into their relationships, highlighting their intimate partnerships. The outlet also suggests that this will kick off what will be a sizzling summer for Virgo, as they look to spice up their current romances, or perhaps act on a new attraction.
According to Metro, the tarot card in correlation with Virgo for the new moon is the Ace of Swords. The card suggests that Virgo may need to have a difficult conversation during this time. This may be tough, but thinking out your words carefully, staying level-headed, and practicing your tone and demeanor should help deliver your words in a respectable and calm manner.
It seems that Virgo will have a lot to digest during the new moon on May 30, and that the future looks bright for the hard-working zodiac sign.