The Real Reason Jennifer Lopez Doesn't Drink Alcohol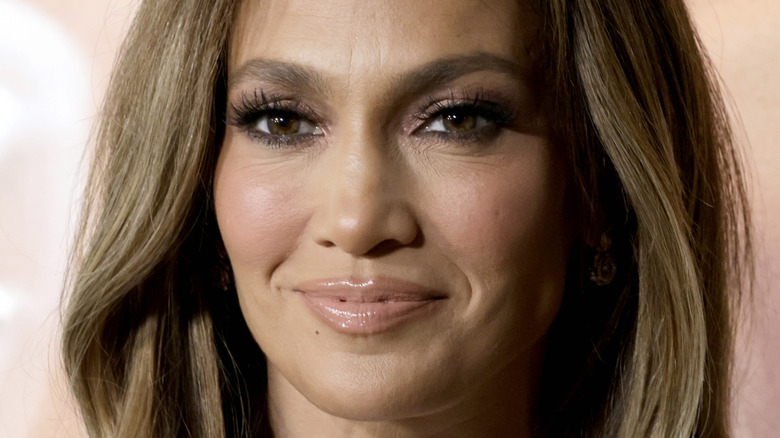 Frazer Harrison/Getty Images
Being in the entertainment industry for over three decades can start to take its toll, especially physically, but Jennifer Lopez seems to approach that take like a challenge, turning it on its head. The triple threat of an actor, singer and dancer has been open about her devotion to health and fitness throughout her career, and the evidence of her rigorous lifestyle is on full display in her fit, age-defying Instagram selfies.
"I've taken care of myself, and now it shows," Lopez told InStyle in 2020. Maintaining a firm and consistent exercise routine is an essential component of how Lopez looks after herself. One of her personal trainers, Dodd Romero, told Oprah Daily in 2019 that "she trains for roughly an hour, four to five times a week, focusing on different body parts each time."
Heavy workouts aside, there are certain vices Lopez doesn't indulge in, and perhaps it's paid off for the better.
Jennifer Lopez prioritizes taking care of her skin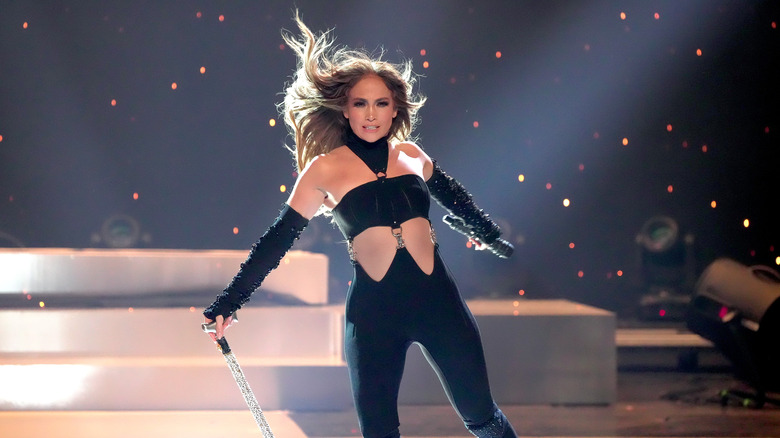 Kevin Mazur/Getty Images
Though she's not completely sober, Jennifer Lopez has revealed that she tries to stay away from drinking and smoking to sustain her amazing skin. J.Lo also doesn't consume coffee. "I don't drink or smoke or have caffeine," she previously told Us Weekly (via Independent.ie). "That really wrecks your skin as you get older." In addition to restricting herself from potential harmful and addictive substances, Lopez makes sure to prioritize adequate sleep. "I love a good nine or 10 hours, but I can never get that," she said. "So seven or eight is mandatory. [If I don't get it] I just don't feel right. I start feeling crazy, I get emotional and I feel tired all the time."
Because she's been so vocal about what has worked for her health, and lack thereof, critics came for her in 2021 after she used a bottle of tequila, taking intermittent sips, as a prop in a music video for her song "Cambia el Paso" (per the Mirror). Her soon-to-be husband, Ben Affleck, is famously now-sober, after going to rehab multiple times in 2017 and 2018, Us Weekly reported. When Affleck said on "The Howard Stern Show" in 2021 that he drank during his marriage to actor Jennifer Garner because he felt "trapped," Lopez defended her fiance to People: "I couldn't have more respect for Ben as a father, a co-parent, and a person," she said.
You know what they say; health is wealth.