How The May 30 New Moon Will Affect You If You're A Cancer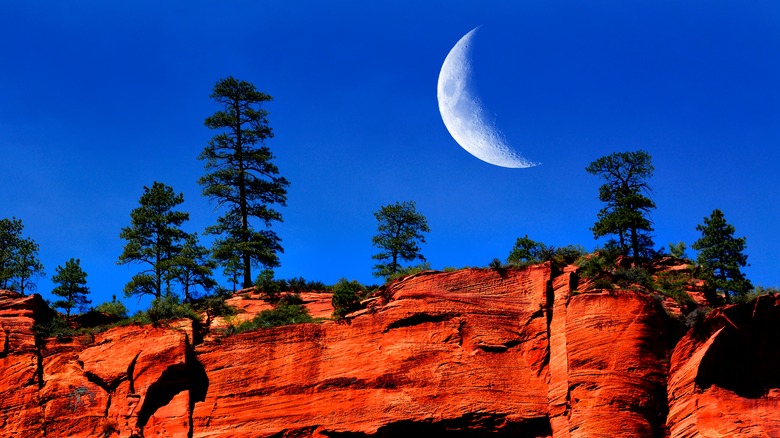 Lane V. Erickson/Shutterstock
Summer is quickly approaching and the new moon on May 30 will have you feeling inspired and ready to tackle the future. The lunation falls under the air sign of Gemini, and is said to be producing some major energy focused around fresh starts, fun, and positivity, per Refinery 29. The recent eclipses and Mercury in retrograde may have been messing with certain areas of your life as of late. However, the new moon is here to start restoring some balance and good vibes. "It's been a year of massive change for some, and so this lunation functions as an energetic window that allows us to integrate the past so we can begin moving with more trust," astrologer Narayana Montufar tells the outlet.
Mind Body Green suggests trying a crystal meditation during the new moon to work with the energy of the lunation. Astrologer Noush Joon reveals to the outlet that now is a great time to shift your thinking and clear away any mental clutter. Joon suggests being open to new opportunities and allowing time to refresh your mind, body, and spirit during the new moon.
If you're a Cancer, you may find yourself focused on your spiritual growth, as well as your creativity and career.
Cancer may be pulled towards self-reflection during the new moon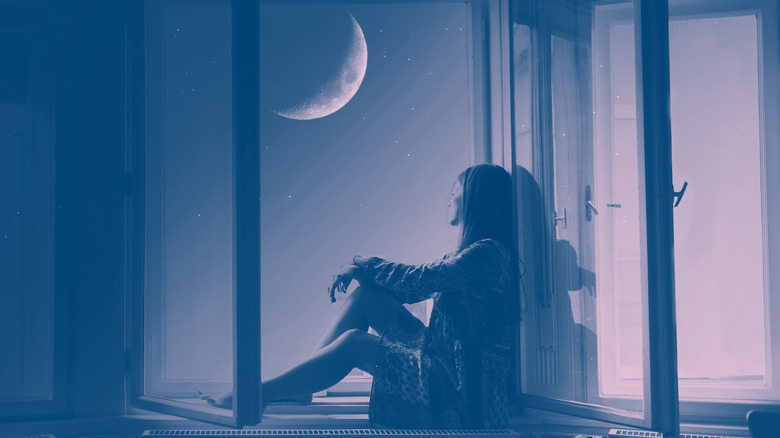 Alla Simacheva/Shutterstock
If you were born under the sign of Cancer (June 21 to July 22), the new moon on May 30 may bring you a time of heightened spirituality. The lunation falls in the water sign's twelfth house of subconscious, which is known to bring about some strong emotional feelings (via Woman & Home). Although you may be feeling all the feelings, you can use this time to do some major self-reflection and really get to know yourself. Allow yourself some rest and relaxation to quiet your body and mind, and find that you're all you really need to get through any tough times.
According to Bustle, the new moon will also give you a push to follow your intuition and give yourself what you need moving forward on your path. Because new moons are a time for fresh starts and renewed energy, this could be the ideal time to dig deep inside yourself to figure out your next move. If you're having trouble finding answers from within, try a technique such as journaling, manifestation, or meditation as a way to tap into your spiritual power.
Meanwhile, Cancers may also be focused on some big themes in their lives like love and career amid the lunation as well.
Cancer should focus on career and creativity during the new moon on May 30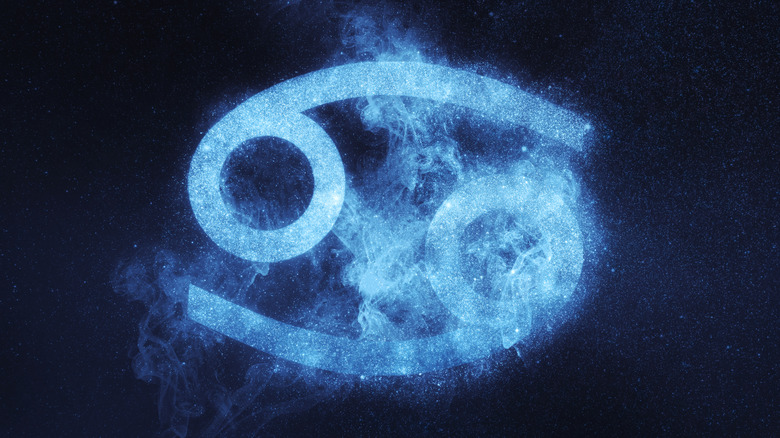 Allexxandar/Shutterstock
Allure reveals that Cancer may have spent a good portion of the month focused on their love life. However, now is the time to switch gears and you may find yourself being pulled to express your creative side. There could be some very exciting and interesting new opportunities coming your way, so keep your eyes open for that. Because your creative side will come into play as the month winds down, starting a passion project could also prove to be beneficial for Cancer. In addition, your professional life may also come into play as you look to impress with a project or task.
Metro notes that the tarot card connected to Cancer during the new moon on May 30 is the Judgment card. This card relates to rejuvenation and ambition. It also calls for you to quit worrying so much about making others happy and focus on your own well-being. Judgment is all about being yourself and following the path that's best suited for you. So during the new moon, be sure to get a clear grasp on which path you'll be taking.
It looks like Cancer is going to have a bit of a soul searching journey during the lunation, but all that work will certainly be worth it in the end.