Inside The Unexpected DUI Charge Lodged Against Nancy Pelosi's Husband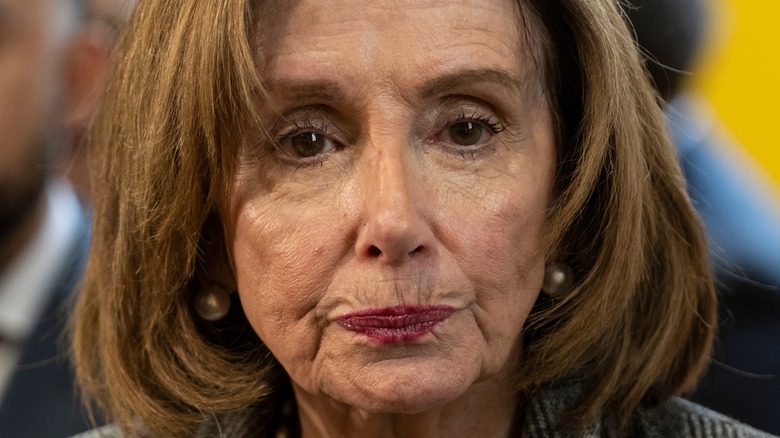 Lev Radin/Shutterstock
Nancy Pelosi is no stranger to controversy. The Congresswoman is known for ruffling the feathers of conservatives and fighting hard for divisive legislation, including the Affordable Care Act and same-sex marriage rights. She also made a major statement in 2020 when she ripped up a copy of Donald Trump's speech following the President's State of the Union address.
Meanwhile, her family has mostly dodged the public eye, until recently. Pelosi's husband, the 82-year-old businessman and investor, Paul Pelosi, raised eyebrows in 2021 when he invested in big tech firms despite the government pushing to limit such transactions (via Fortune). Then, in March 2022, it was revealed that Paul invested a cool $2 million in Tesla as politicians continued to face scrutiny and crackdowns on their trading activity, according to Forbes.
Now, the California Representative's husband is making waves again, this time after being charged with two counts of driving under the influence.
Paul Pelosi was arrested on DUI charges after a car crash in California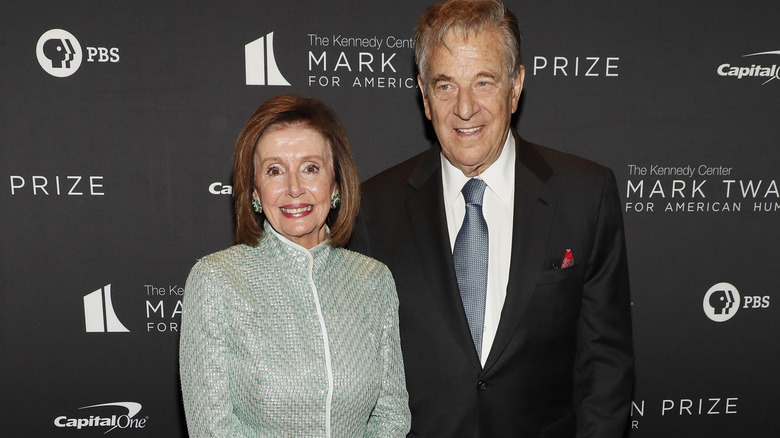 Paul Morigi/Getty Images
Nancy Pelosi's husband Paul Pelosi was arrested just before midnight on Saturday, May 28, before being booked and released from custody in the early morning hours of Sunday, the New York Post reported. According to the San Francisco Chronicle, the arrest came after Paul's Porsche and another vehicle collided in Yountville, California, located in the heart of Napa Valley.
No injuries were reported, and the other driver wasn't arrested for the accident. Paul, however, was arrested for driving under the influence and driving with a blood alcohol content of 0.08% or higher (per CNN). Both charges are misdemeanors.
It's not yet clear if Paul was alone during the accident and arrest, but one thing is certain: Nancy was not in the car with him. The politician spent the weekend in Rhode Island to give a commencement speech to Brown University graduates, which was streamed live on her Twitter account. Nancy's spokesperson released a statement saying that the Speaker wasn't involved in the car accident and won't be commenting on her husband's DUI charges.