The Jennifer Esposito Hallmark Movie That's Actually Worth Your Time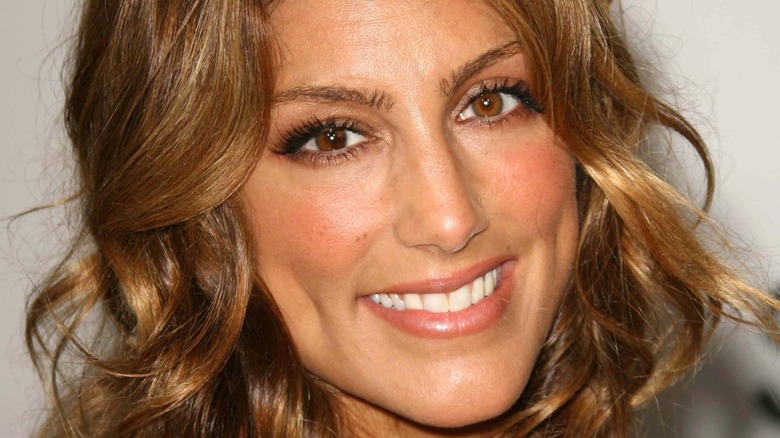 s_bukley/Shutterstock
Since 2008, the cable Hallmark Channel has been churning out lovable romance and holiday movies for all kinds of fans. While the average Hallmark film doesn't take very long to make and has a low budget, they're nevertheless heartwarming and beloved. According to Forbes, 80 million people watch "at least a few minutes" of a Hallmark movie during the holiday season. 
Hallmark movies are a genre all their own –- they're the right combination of dramatic, cheesy, and heartfelt that no other studio offers. There is a can't-miss Hallmark movie for everyone. Plus, Hallmark's movie offering is studded with stars like Meghan Markle, Lacey Chabert, Betty White, and Hallmark movie queen Candace Cameron Bure. Count yourself lucky if one of your favorite Hollywood celebs has had a chance to star in a Hallmark film.
Among all her accomplishments and great filmography, it's easy to forget Jennifer Esposito –- of "Blue Bloods" and "NCIS" fame –- also starred in a beloved Hallmark movie of her own.
Jennifer Esposito's Hallmark movie is a must-watch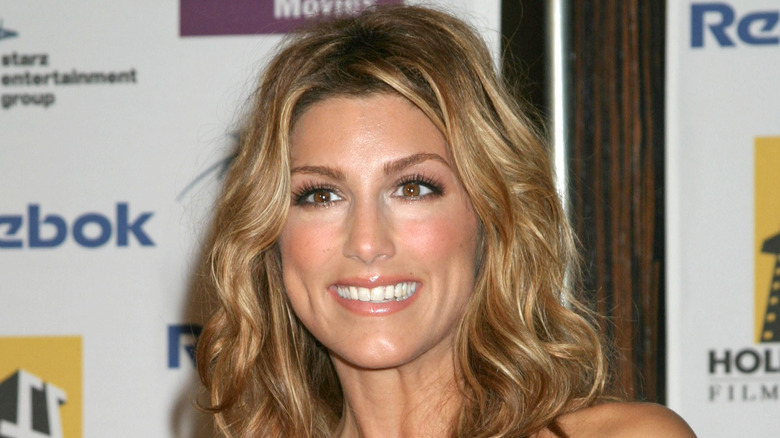 carrie-nelson/Shutterstock
"The Wish List" is a 2010 romantic comedy starring Jennifer Esposito in which Esposito plays Sara Fischer, a highly organized type-A woman in search of love in Los Angeles. To aid her search, she makes a wish list of qualities she's looking for in a future husband. As she cycles through a series of men who don't check her boxes, she meets Fred Jones, played by David Sutcliffe, who you might recognize from his role as Christopher Hayden in "Gilmore Girls." Sutcliffe plays the charming-yet-challenging romantic interest who teaches Sarah, according to the Hallmark website, "that life and love don't always work out according to the master plan." 
The film also stars Mark Deklin, whom you might also know as Roy from Netflix's "Grace and Frankie" starring Jane Fonda and Lily Tomlin. You can watch the trailer for "The Wish List" on the Hallmark website.
Jennifer Esposito has been busy since starring in The Wish List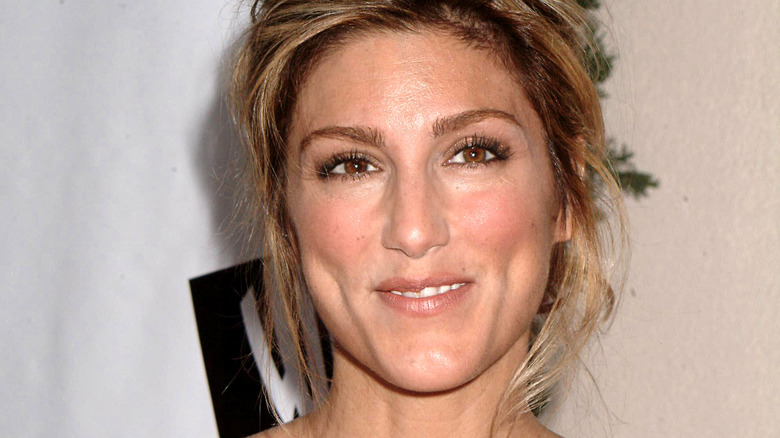 Everett Collection/Shutterstock
Since "The Wish List" came out in 2010, Jennifer Esposito has continued working as an actor and filmmaker. PopSugar reported that she played Susan Raynor alongside Karl Urban, Antony Starr, and Erin Moriarty in Amazon Prime's "The Boys." Per Deadline, she also played Brenda in "Awkwafina is Nora from Queens." 
In 2021 she made headlines for her NFT-funded directorial debut, "Fresh Kills," which she also wrote and starred in alongside Annabella Sciorra, Nicholas Cirillo, and Emily Bader. Esposito told Yahoo that she believes NFTs (non-fungible tokens) are "revolutionary" and "the future." She added that "it is a great opportunity for filmmakers to create additional revenue streams, especially when it comes to independent film." 
Will Esposito with a second Hallmark film, perhaps a sequel? We can only hope, but it seems like she's got a lot of other projects keeping her busy. In the meantime, there are plenty of other great Hallmark films to enjoy.