Here's How Meghan And Harry Are Reportedly Going To Cater To The Haters During Their UK Trip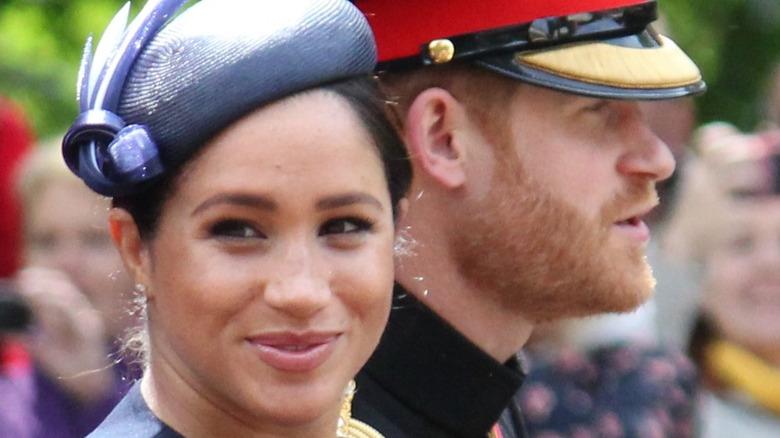 Lorna Roberts/Shutterstock
Prince Harry and wife Meghan Markle will be bringing the whole family, including little Archie and Lilibet, to the United Kingdom in celebration of the Platinum Jubilee of Harry's grandmother, Queen Elizabeth II, according to Daily Mail. There has been significant back-and-forth as to what role the Sussex family will play at this event, how they will mollify critics, reward fans, and how security will be managed, as the family is no longer considered "working" royals. And while the couple certainly has its fanatics, its also quite clearly has haters that don't even wish for the Sussexes to attend this royal event. 
Leading up to the celebration, British news pundit Eammon Holmes even called for a violent exit if the couple were to participate among the senior royals at this historic event, as Newsweek shares of a recent broadcast. The idea likely stoked "security concerns" (as shared in Cosmopolitan). Said Holmes on GB News, "Why wouldn't they just throw him over the balcony and her [Meghan] with him?" On Reddit, haters can be seen to share a milder of version of the same sentiment, noting, "Harry's a meaningless spare along with his viper wife that aren't part of the BRF [British Royal Family] any longer, so I think they can go kick dirt while the platinum jubilee is going on." So how do the Sussexes plan to cater to the haters while still honoring the queen?
The Sussexes plan to keep a low profile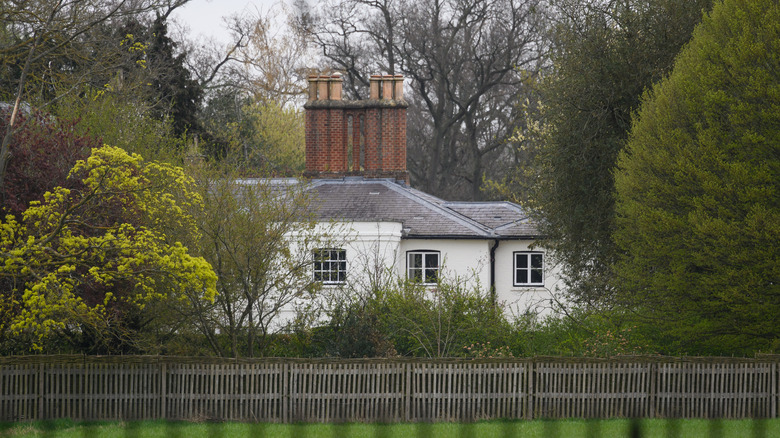 Leon Neal/Getty Images
Prince Harry and Meghan Markle plan to keep a low profile, beginning by staying at Frogmore Cottage during their U.K. visit, according to Daily Mail. The family will reportedly avoid drawing too much spotlight, having chosen "not conduct their own programme of events." Instead, they'll be attending public events in honor of the queen, such as the Service of Thanksgiving at St. Paul's Cathedral and the BBC's Party at the Palace. In addition, the couple is said to be traveling with a streamlined household, leaving their senior staff behind in the United States and working with a "small security team."
And while the couple plan to silence haters with a slimmed-down presence at public events, they have chosen to embrace the royal matriarch in a more private celebration on Saturday. Her Majesty's namesake great-granddaughter Lilibet turns 1 amid the Jubilee celebration on June 4, according to Cosmopolitan.
Princess Eugenie has been reported to have vacated Frogmore Cottage (perhaps to allow the royals privacy), per Daily Mail, in what is expected to be the first meeting between the queen and young Lili. Events aligned perfectly to allow the queen to attend and miss the Derby horse races at Espom, as three of her horses had withdrawn. The birthday event should be quite intimate and private, as even Prince William and Kate will be away in Cardiff tending to Jubilee event preparation, per Newsweek. The Sussexes plan a private, quiet, and simple visit to avoid controversy.