Meghan Markle's Estranged Half-Brother Has Something To Say About The Duchess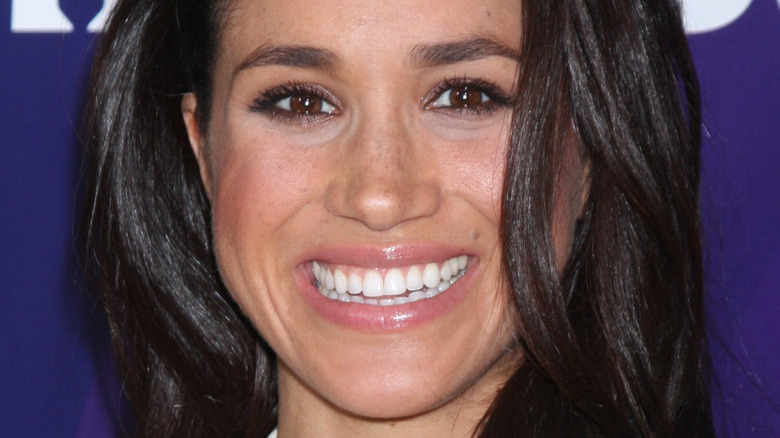 Kathy Hutchins/Shutterstock
When it comes to family drama, even royals find themselves caught up in it. Meghan Markle, the wife of Prince Harry, hasn't had the easiest time adjusting to her new family. Though her relationship with Queen Elizabeth II is solid, in the controversial interview she did with Oprah, she opened up about how other members of the family were less welcoming to her, even making allegations that some of Harry's relatives made racist comments about her and their son, Archie (via Time).
It's not just her royal in-laws that Markle has had trouble with. Her own family has its fair share of complicated relationships. Most notably, Markle has struggled to maintain a healthy relationship with her father, Thomas Markle, who has constantly spoken out against his daughter in the press (via BET).
However, now that her father is facing a serious health scare, Markle's estranged half-brother has some choice words for the Duchess of Sussex.
Meghan Markle's stop in Texas had her half-brother seeing red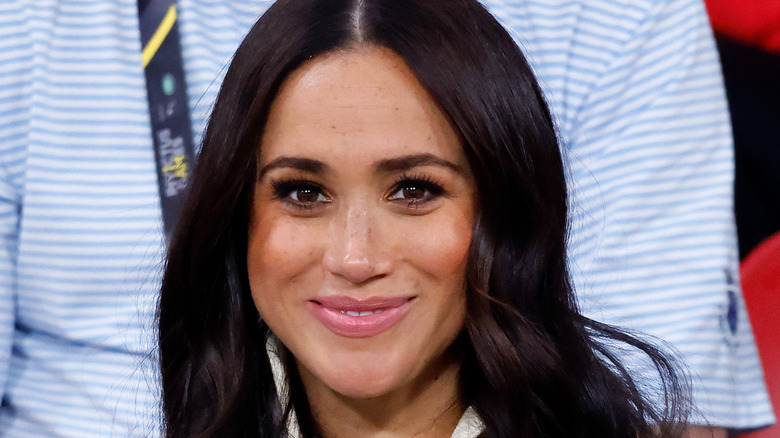 Max Mumby/indigo/Getty Images
When Meghan Markle made a surprise trip to Uvalde, Texas to pay her respects to the 19 children and two adults who tragically lost their lives in a senseless school shooting, she received mixed feedback (via Elle UK).
Those who were at the memorial and witnessed Markle's gestures took kindly to it, with one mourner telling the publication, "She was just really sweet." She continued, "She just kind of walked in with her crew and started putting ice waters in the bucket with us and laying out chips for the people who were needing snacks before and after donating."
However, Markle's own family didn't feel the same way. Her half-brother, Thomas Markle Jr., had some choice words for the duchess. "It feels like a publicity stunt," he told GB News (via the Daily Mail). "She wants people to think she's trying to solve things." He added, "I don't know what her agenda is, but it's totally wrong. It's the most insensitive thing I've seen in my life."
He continued that he felt especially slighted since Markle hadn't made an effort to visit their father who is still recovering from a stroke. He said, "Stop the vicious PR attack. If you want to show some love and support for my Dad, step in and definitely give some support."