Anne Winters Shares What It Was Like Joining The Orville For Season 3 - Exclusive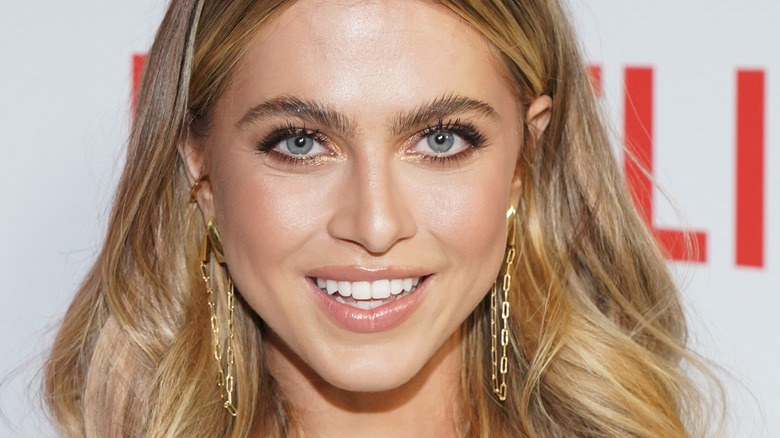 Rachel Luna/Getty Images
"The Orville: New Horizons" is a futuristic sci-fi series following the crew of an exploratory spaceship, The U.S.S. Orville. Set 400 years in the future, the show features both humans and aliens working together to run the ship and survive the many dangers they encounter on their journey. The first two seasons aired on Fox, but it's now returning for Season 3 on Hulu. 
While most of the cast members are actors that fans already know and love from the past seasons, Anne Winters is coming on as a new series regular and her character, Charly Burke, is the ship's latest navigator. You may know the actress from her past work on "13 Reasons Why" and "Zac and Mia." As such, joining the cast of a sci-fi series was a change from her previous roles.
Prior to the release of the new season, Winters and her "Orville" costar Jessica Szohr sat down for an exclusive interview with The List to discuss the upcoming episodes. During their conversation, Winters shared what it was like joining the cast, as well as some of the biggest challenges she faced coming onto the series.
How Anne Winters prepared to play Charly Burke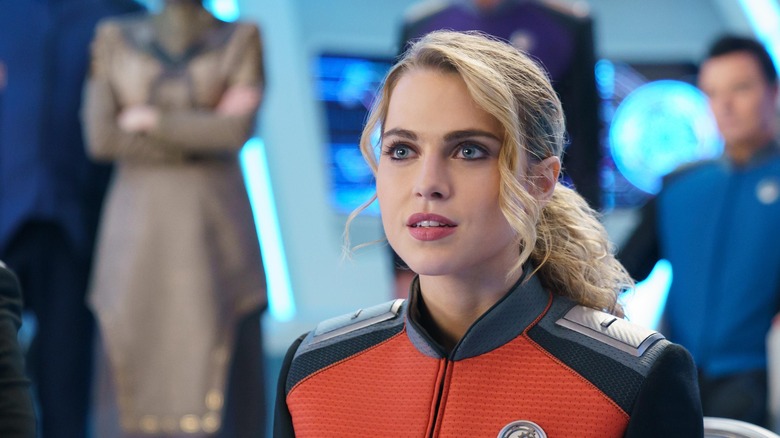 Michael Desmond/Hulu
Speaking about her role on "The Orville," Anne Winters said her character Charly Burke is "very different from anything I've ever done." The character is a skilled navigator who can visualize in multiple dimensions, and Winters was excited by the challenge of playing a role that's so different. She added that she also wanted to put her best foot forward with the cast because, as she explained, "It's always hard to come on to a cast that has done two seasons together and you don't know anybody, and you're the only new person." So, Winters did her best to prepare for the part before coming on set. "I did as much studying on YouTube as I could for fourth-dimensional physics and mathematics. I got the tip of the iceberg of that. Hopefully, I was able to portray what I studied," she said.
Winters' costar, Jessica Szohr, assured the actress that her work had paid off. "[Anne] came on as if she was a part of the show from the beginning — so professional, she kills it with the character, how she brought her to life," Szohr said. "She made it seem so flawless and effortless, and knowing that she put so much work behind it ... A lot of times, [that's] why actors who are as good as she is make it look so effortless, because they do all the work before."
The biggest challenges acting in 'The Orville'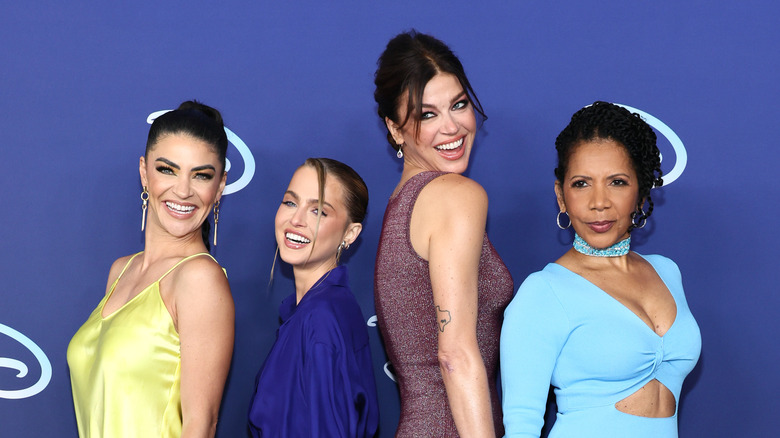 Dia Dipasupil/Getty Images
Although it seems Anne Winters rose to the occasion, coming onto "The Orville" was not without its challenges. There were many elements that came with acting in sci-fi that Winters was not used to. For example, on her first day, her character Charly was interacting with Isaac, an artificial lifeform played by Mark Jackson. During their scene, the actor wore a helmet to appear like a robot. "I've never acted with a robot, but the eye line is different. He's not really looking at you. His eyes are up here and down here. It was super strange," Winters shared.
Even more difficult than that, the actress said she struggled with the dialogue. "Everything that you say is so specific and sometimes not conversational, which I'm more used to. You really had to be on your game with knowing what you're talking about and the facts of what you're talking about," Winters said. Jessica Szohr said she completely agreed with Winters and added that all of their scripts have a dictionary at the beginning and said, "So that you are saying the words correctly and looking up the meaning, because it's like what Annie said ... you want to get that flawlessly."
"The Orville: New Horizons" Season 3 premieres on June 2 on Hulu.