Ant Anstead's Latest Snap Has Fans Praising His Parenting Skills Amid Custody Drama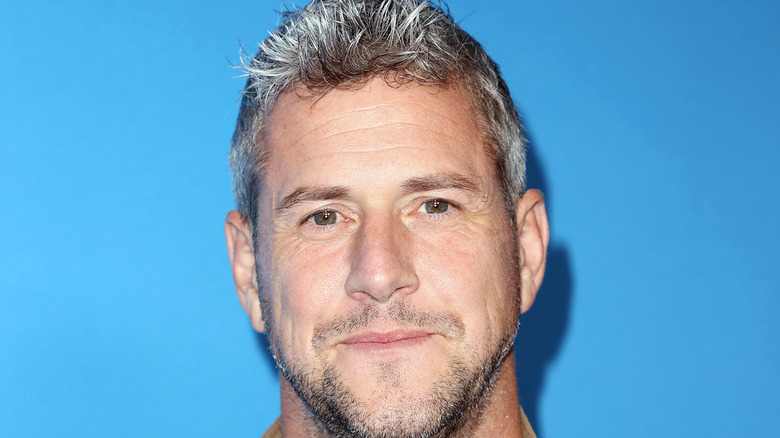 Kevin Winter/Getty Images
English television presenter Ant Anstead's recent Instagram snap is making us wonder if it's Father's Day already because the sweet image gives us all the happy parenting feels. Alongside an image of Anstead and his son read, "A holiday weekend isn't complete without some DIY at home! And Hudzo is obsessed with tools, skills and craft! He has so many questions and he soaks it all up like a sponge!"
Hudzo is the nickname for Anstead's 2-year-old son, Hudson who he shares with his ex, HGTV star Christina Hall (née Haack). The duo is currently in a custody battle according to Us Weekly. Anstead and Hall were married for about two years and welcomed Hudson in September 2019. The former couple has shared custody, but Anstead wants full custody. He claims his ex exposed the toddler to coronavirus, spends limited time with him, and admitted that in the past she used hallucinogenic Bufo Alvarius toad venom, a natural psychedelic.
Anstead also shares two children with ex-wife Louise Storey — a daughter Amelie and a son Archie. Hall shares two additional children, daughter Taylor and son Brayden, with ex-husband Tarek El Moussa. Yet while custody and parenting skills may be up for debate in the courts, this sweet pic is a clear winner in the court of public opinion.
Hudzo's home DIY
Ant Anstead's weekend pic with his young son Hudson shows a view of the father and son walking down the aisles of a home improvement store, via Instagram. In addition to discussing young Hudson's love of DIY, the proud father concludes, "Today we made some cool alterations to Temple, and we did it from scratch ourselves....My little apprentice x."
People explains that "The Temple" refers to Anstead's home and "sanctuary," which he announced in mid-2021, and also revealed he has many plans for the space.
Clearly, these plans include participation and input from young Hudson, and fans are all about it. Inquired one follower on Instagram, "Fun! Will you eventually show the alterations? The vision board you showed once for the Temple was really cool – it will turn out so nicely. I hope Ren was the photographer catching these awesome father/son moments." Other followers were all about the "awww" moment, with another reader noting, "Wonderful... building a lifetime of memories... enjoy every moment."
And when it comes to parenting, fans were sure to add some encouraging words as another commented, "Great father you are!! Don't give up fighting for what's right!"