What We Know About The Scary Arrest Made At Buckingham Palace Ahead Of The Queen's Jubilee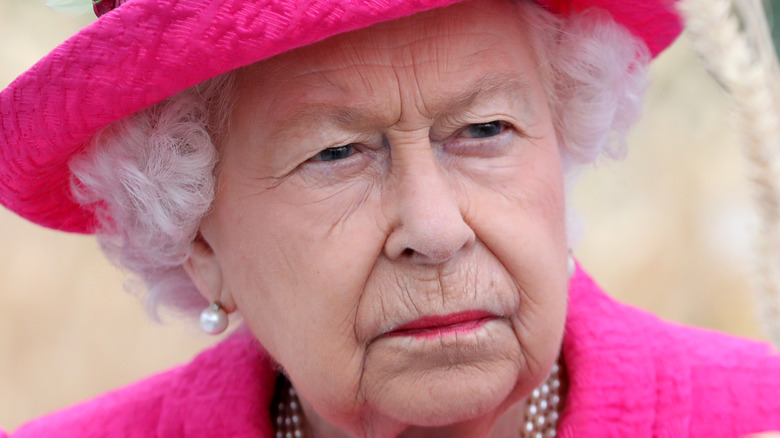 Chris Jackson/Getty Images
Queen Elizabeth's Platinum Jubilee, celebrating her 70 years as Britain's monarch, is generating as much excitement, if not more, than a royal wedding. And why not? A wedding lasts only one day; the Jubilee will last four. The festivities will also include the spectacular Trooping the Colour military parade, an enormous pageant, the lighting of thousands of beacons (torches), symphony and pop concerts, a horse race, and individual events across the whole of the United Kingdom (via the Jubilee website). The Jubilee even has its own emoji — not even William and Kate's wedding could brag about that. 
Every detail of the weekend has to be absolutely perfect, from the place settings at official luncheons to the grooming of the last Derby horse. And, as always, every precaution is taken to make sure the queen is well protected, particularly so close to the big events. That's why royals fans were startled to learn that just four days before Jubilee weekend, an intruder breached the gates of Buckingham Palace. 
As People reported, on May 29, a 28-year-old man named Connor Attridge slipped past one of the gates of the palace as it opened to admit a vehicle. Staff was on hand to stop him before he could go much further. He reportedly said, "I want to come in. I want to see the Queen." Guards promptly arrested Attridge, who has a history of mental health issues, according to his lawyer.
Fortunately, the queen was away in her Balmoral estate at the time.
Buckingham Palace has a history of break-ins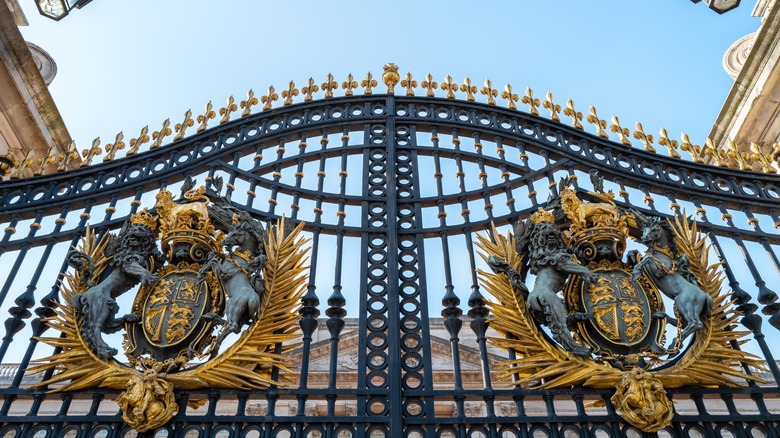 Jane Rix/Shutterstock
Surprisingly, this isn't the first time the venerable Buckingham Palace has had to deal with unwanted visitors. The most famous incident occurred in 1982 when an intruder made his way to Queen Elizabeth's bedroom. The monarch, who was in bed, stalled him by talking to him for a short time while she tried to summon help. Years later, Michael Fagan would admit to The Independent that he was under the influence of hallucinogenic mushrooms at the time. (It didn't help that he also swigged a bottle of wine that he found in Prince Charles' room). The incident was depicted in the Netflix series "The Crown," though Fagan says the details were exaggerated. Rather than having a long conversation with the queen, he claims, "She went past me and ran out of the room; her little bare feet running across the floor."
Metro notes that a number of other trespassers have managed to breach the heavily guarded palace. In 2016, a man with a murder record managed to get into the gardens for several minutes before being arrested. Another incident occurred in 2013 when an intruder scaled a fence to get inside the grounds. In 2021, a homeless man actually got inside the palace and damaged property near the southeast corner before falling asleep. It was there he was found and taken into custody.