The Archbishop Of Canterbury Is Under Fire For His Comments About Prince Andrew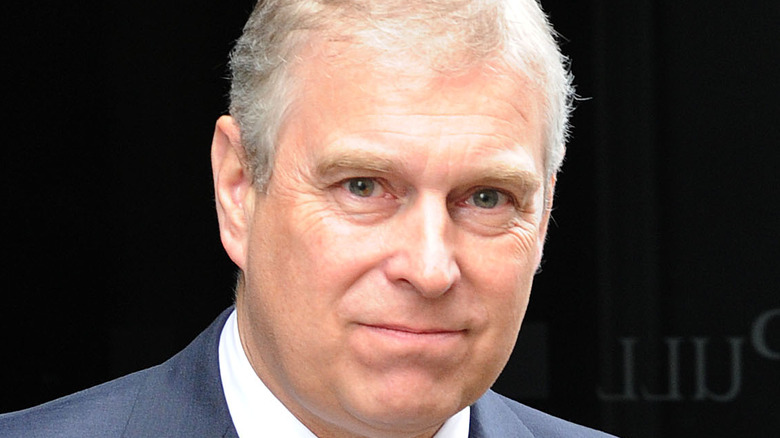 Eamonn M. Mccormack/Getty Images
Ever since the allegations of sexual assault against him came to light, Prince Andrew's future as a member of the British royal family has been in question. The fallout of the accusations made by Virginia Giuffre led to the prince being stripped of his military titles, and he will no longer be called His Royal Highness (or HRH), per BBC. 
In addition, Andrew is expected to take on a less public role during Queen Elizabeth's Platinum Jubilee. Andrew — along with Prince Harry and Meghan Markle — will be excluded from standing on the royal balcony with Queen Elizabeth during the Trooping the Color appearance. Instead, the queen decided that those participating in the event "will be limited to Her Majesty and those members of the royal family who are currently undertaking official public duties on behalf of the queen," the palace said in a statement, according to USA Today.
Despite her decision, Queen Elizabeth has remained fiercely loyal to her son, insisting that Andrew escort her into Prince Phillip's memorial service. "It shows she wholeheartedly loves and believes her son," royal commentator Robert Jobson told People. "A settlement has been paid but he's guilty of nothing in the eyes of the law. She has faith in Andrew."
And she is not the only one in Andrew's corner. The Archbishop of Canterbury has made comments in the prince's defense — and many people aren't happy about what he had to say.
The archbishop doesn't want his comments to overshadow the Platinum Jubilee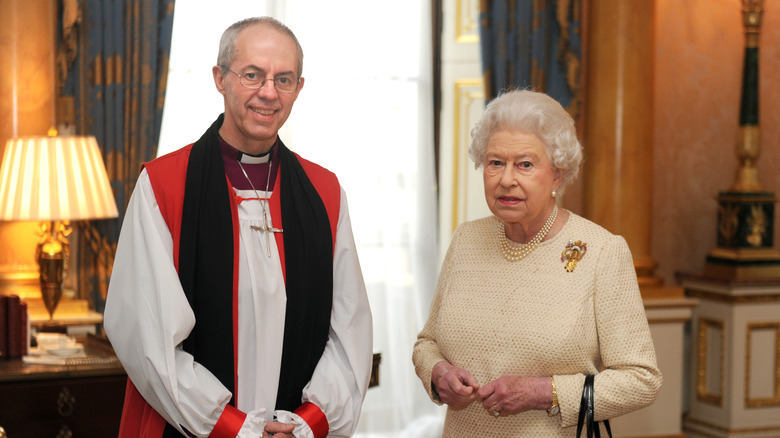 Wpa Pool/Getty Images
The Archbishop of Canterbury, Justin Welby, caused a stir when he urged people to forgive Prince Andrew. "We all have to step back a bit, he is seeking to make amends, and I think that's a very good thing," the Archbishop said, during an interview with ITV News, per Royal Central. He also opined that you cannot "tell people how they're to respond about this" and described abuse as being "intensely personal and private."
Understandably, the interview left Twitter fuming, with many believing that Andrew has already gotten off easy. "Prince Andrew isn't in prison, where he should be," one person tweeted. "He isn't on the breadline, where he should be. He's living in a plush mansion, paid for by gods knows who or what. Leave the sob stories for real victims."
Welby responded to the backlash on social media and explained that he was asked a "question about forgiveness" and that "these are complex issues that are difficult to address in a short media interview." Most importantly, the Archbishop doesn't want his comments "to distract from this week's joyful celebration of Her Majesty The Queen's Platinum Jubilee."
While Welby will miss the Jubilee after testing positive for Covid (via The Guardian), all senior members of the royal family — including Prince Charles, Prince William, and Kate Middleton — are expected to play a part in events, which will include a star-studded concert and a special Thanksgiving service, per People.