The Major Reassurance Prince Harry Reportedly Received Before His Family's Trip To The UK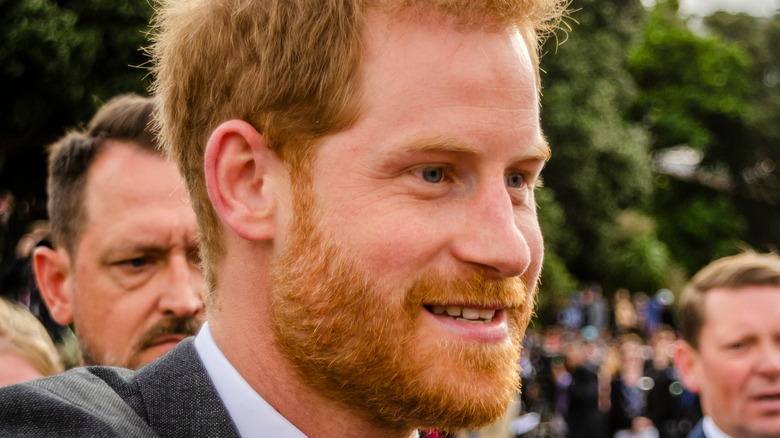 NataliaCatalina.com/Shutterstock
Ahead of Queen Elizabeth's Platinum Jubilee celebration, Prince Harry is venturing back to the United Kingdom, but it can't be easy returning given everything that's happened in the past few years. Following the pushback he received for leaving his royal duties with his wife, Meghan Markle, behind, Harry has garnered a reputation for speaking his truth, no matter the blowback. The cycle began with his shocking sit down with Oprah Winfrey, and the prince has only opened up from there. 
Joining British host James Corden, for example, Harry pealed back the layers of complexity surrounding his life as a royal, and revealed the true motivating factor behind his decision to take a break from his duties. "It was never walking away," the prince shared. "It was stepping back, rather than stepping down. You know, it was a really difficult environment, as I think a lot of people saw. We all know what the British press can be like and it was destroying my mental health. I was like, 'This is toxic.' So I did what any husband and what any father would do."
After having been in California for about two years now, as of publication, Harry and Meghan are joining the royal family in celebration of the queen's 70 years on the throne. But will he and his family be safe amid a possibly tense environment? 
Prince Harry needed plans set in place to keep his family safe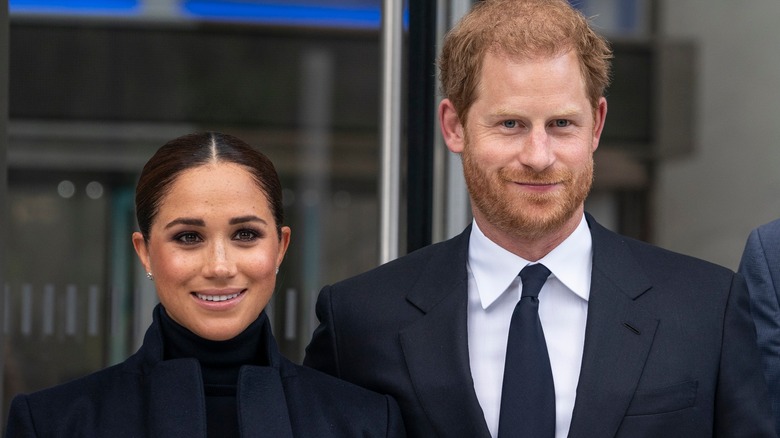 lev radin/Shutterstock
Before Prince Harry, Meghan Markle, and their children, Archie and Lilibet, arrived in the United Kingdom for the first time as a family since the married couple departed in 2020, there needed to be some plans put in place. While Harry and Meghan made an unexpected visit to Queen Elizabeth back in April, ahead of the Invictus Games, this will be the first time their whole brood will be back with the prince's extended family prior to the COVID-19 pandemic (via Us Weekly). So what kept the family away for so long? Safety was a huge issue, with Harry even making it to court, fighting the British government over the issue of security (even though he was willing to personally pay for protective measures). 
Ahead of his family's involvement with jubilee celebrations, therefore, Harry was reportedly reassured that there would be enough security present to make his family feel safe (per the Mirror). A source told the publication, "He has been in constant contact with the relevant parties and made it very clear that he wouldn't travel without receiving cast-iron assurances over the safety of his family."
The source continued, "He is satisfied the right procedures are in place and they are all very much looking forward to this week's celebrations and of course getting to spend time with Her Majesty."
So will everything be smooth sailing for Harry, his family, and the extended royal clan? Only time will tell.